iPhone App Reviews: IntoNow Review
IntoNow iPhone App Review - Features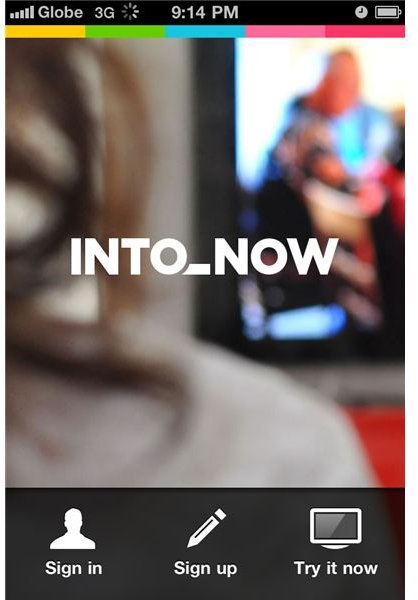 IntoNow is a new iPhone app that has been receiving some rave reviews lately because of its "coolness" factor. Quite frankly, it's a pretty interesting app, being a social networking app that makes it easier, more fun and social to engage with your favorite TV shows. What does that mean exactly? And what really makes this app interesting.
First things first - IntoNow is a social networking app. As such, it connects you with your friends and family via Twitter and Facebook. So, what makes it different then? As a social networking app, IntoNow doesn't just let you connect with other people. The social networking element is part and parcel of the app's main objective – that is to connect you with people who watch the same TV shows that you watch and who like the same TV shows that you like. Are we clear about what this app can do now?
As mentioned, this app has a certain "coolness" factor. That's because the moment you fire up the app while watching your favorite TV show, the app will identify the show and episode, and even give you the date and links associated with the TV show. Also, the app will help you share what you are watching with your friends and contacts on Facebook and Twitter.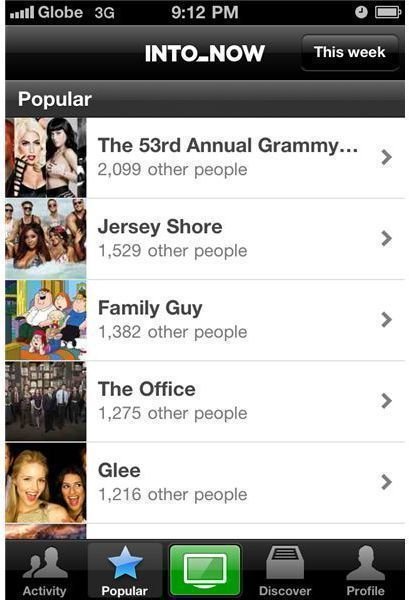 Making the app even more social and friendly is the fact that it also helps you to see which shows you have in common with your friends. The app will also alert you whenever any of your friends is watching the same show that you are watching at the same time. In other words, IntoNow will be useful to you for discovering new shows and discussing your favorites with your friends online. It lets your friends find out whatever you're into now.
Other features of this app that will convince you to get it include - ability to identify live TV or anything that's run on TV during the last five years - be it on TV, computer or mobile devices. The app also allows you to get full episode, cast information and future airings of the show that you are watching, receive notifications when your friends are watching the same episode or show that you are watching, comment on what your friends are watching, and it provides one-click access to IMDb, Netflix, and iTunes.
Our Verdict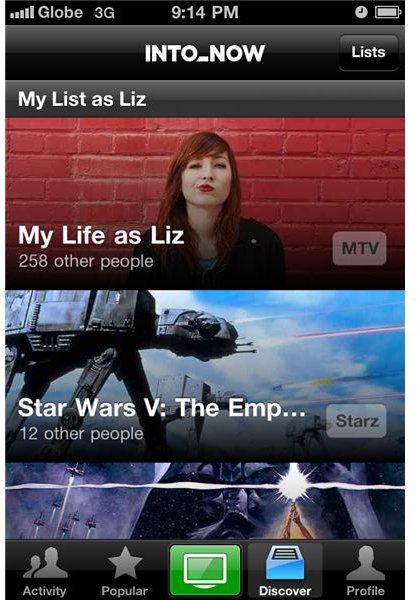 IntoNow is another iPhone app that you will either like or simply ignore. Thankfully for me, it's something that I can't just ignore if only for its cool feature - the one that identifies the TV show that you are watching. The social networking features of this app are a given. Every app seems to have these features now.
So, should you download this app? Yes of course. Only if you are a TV addict.
References
iTunes App Store link: https://itunes.apple.com/us/app/intonow/id406436404?mt=8#
Image credit: Screenshots courtesy of the author.