iPhone App Reviews: Microsoft OneNote for iPhone Review
Microsoft OneNote for iPhone Review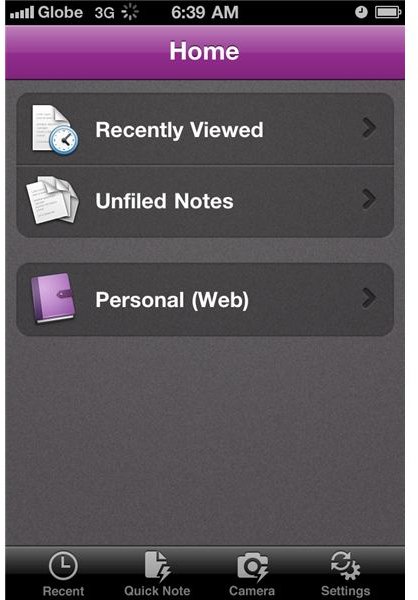 Microsoft OneNote is easy-to-use and yet could be a powerful note-taking app for jotting down your ideas. If you're using Microsoft Office, you're already familiar with how OneNote works. This app is simply the direct iOS version of Microsoft's desktop utility of the same name.
With OneNote on iPhone you can create flexible notes that can include text, pictures, bullets and checkboxes. It also helps you Check To Do items off on the go, and quickly access your most recent notes. Of course, one of the key and most important features of this iPhone app is that it allows you to automatically sync your notes with Windows Live in the background as well as allowing you to organize your notes into sections or create new notebooks using OneNote 2010 or OneNote Web App and access them from your iPhone.
OneNote for iPhone will also let you sync notes with free Windows Live online storage and access them from anywhere using your phone, PC or any web browser.
And since we've mentioned it, OneNote requires an active Windows Live account to work. You will be prompted to login to your existing Windows Live account if you have one already or create one if you don't have one yet. You won't be able to use the app if you don't login to your Windows Live account. The good thing is that you can create a Windows Live account right inside the app if you don't have one yet.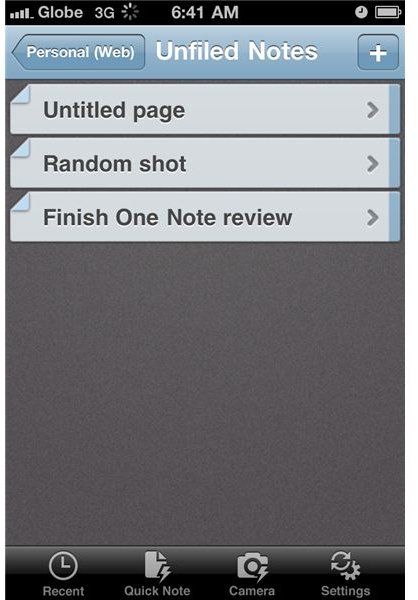 Another good thing is the fact that your Windows Live Account will let you automatically sync between OneNote on your iPhone and Windows Live SkyDrive. You can then sync both of them to OneNote in Office.
Once you've settled the Microsoft Live account issue, you will now be able to use the full features of the OneNote iPhone app. For starters you might want to explore the gorgeous interface developed by Microsoft that suits your iPhone's small screen real estate perfectly. The app's home screen gives you the recently viewed and unfiled notes. From there you can also access your personal notebook from the Windows Live server.
Tapping on individual notes will quickly give you a screen displaying the notes you created in a notebook-like interface complete with binders.
Also on the home screen, at the bottom part are the different options that you can use for creating notes. These include Recent, Quick Note, Camera as well as the Settings option. Since we've mentioned it, yes you can use your iPhone's camera to take snapshots of anything and insert them as picture notes. After taking the snaps, you can then add any annotations you like to them.
Our Verdict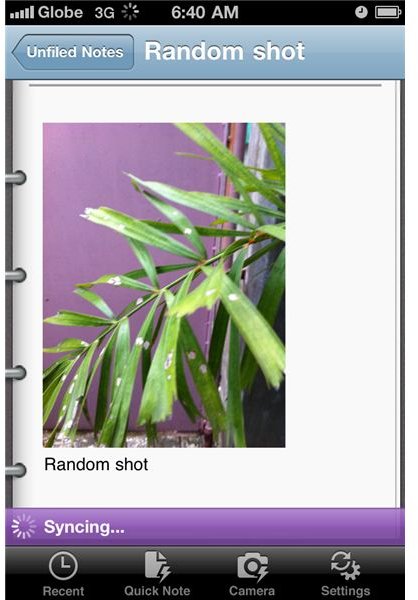 Generally, OneNote on iPhone is a pretty useful and nicely-done iPhone app. It's a great companion to your Microsoft desktop OneNote utility if you're using the app most of the time. If you haven't used OneNote desktop utility, having OneNote on iPhone and the prospect of having access to your important notes any time, anywhere could be enough reason to start using the desktop utility and install the app on your iPhone as well.
Microsoft OneNote for iPhone is available for free from the App Store. Here's the download link.