How to Get Video on Skype on iPhone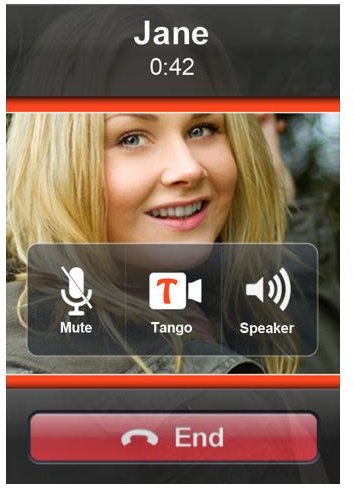 The Dilemma - UPDATED
Update: This article details many third-party tools to enable video calling on the iPhone. This is no longer necessary. Skype has released an update (3.0) which has enabled video calling with the official Skype app on the iPhone. The video function only works for the iPhone 4 and iPod Touch 4th Generation. Users of older models can receive video and transmit audio, but not transmit video. This update also enables support for calls to desktops. Thank you Skype!
You are obviously here because you want to know how to get video on Skype on your iPhone. Well, rest assured you are not the only one asking, "how to get video on Skype on my iPhone". In fact many users have been looking for this feature since the launch of the iPhone 4 and every subsequent update of the Skype software since the iPhone 4 launch.
Unfortunately the feature has yet to appear in the official Skype software and there is no ETA, announcement or even recognition from Skype. While Skype is a good company they are particularly well know for their slow response to updating iPhone features (remember when everyone was waiting for 3G support?) and this is why many users have began to lose hope.
Fring, a third-party chat application with Skype support briefly added support for Skype video calls within their application. However, this did not last long and the application quickly disabled the feature and stated that Skype pulled the plug. Skype claims that Fring abused their API and could not handle the feature on their app. So where does this leave the user? In limbo.
There is no official Skype support, there is currently no jailbroken app for Skype video calls and there is no other third-party app now that Fring has shut down the Skype video calling support. Literally, the only solution on the iPhone is to find alternative apps which enable video chat, albeit not over the Skype protocol. So we present to you several apps which will do just that.
Tango Video Calls for iPhone
Tango video calls is a free application for the iPhone 4 and iPod Touch 4th Generation which adds video calling capability in a very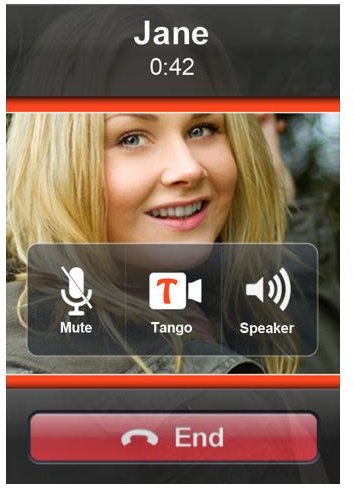 pleasant manner. The application is packed with features, has a good user interface and works generally as desired.
While this is not Skype, it is a good alternative for video chatting. Users have the ability to switch between cameras, mute calls and use speaker phone. All features we would expect with a video calling application, yet rarely see. It works over both Wi-Fi and 3G service which means it is more practical for everyday use.
One of the only flaws with the Tango application is that it is only available for iPhone/iPod and for Android, therefore you will not be able to use it to chat with your friends who are sitting at a computer.
Tango can be downloaded for free on the iTunes App Store (Download Link).
Fring Video Calling
Fring has been one of the biggest excitements and biggest let downs on the iPhone all at the same time. When they made the decision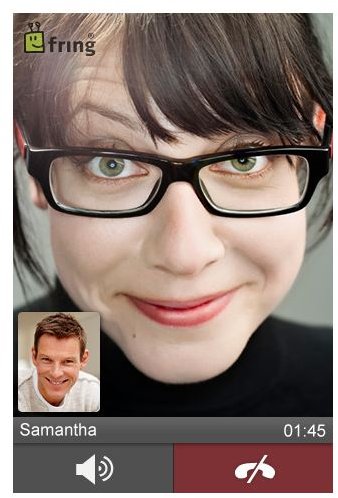 to launch video calling via the Skype protocol, iPhone users rejoiced, however, this was bittersweet as a mere two weeks later, support was removed.
This doesn't make Fring useless, it just means no Skype Video Calls. You can however, still use Fring for VoIP with Skype and several other protocols, and even text chat. It is an all inclusive chat application for both text and voice protocols. Another great feature is the Fring video calling. While it isn't Skype, Fring does have its own proprietary video calling feature which works quite well. It allows for support of both cameras, basic calling features and it works over Wi-Fi and 3G.
Fring can be downloaded for free from the iTunes App Store (Download Link).
FaceTime
While many users do not take the time to comment on FaceTime, it does deserve mention at least. FaceTime is Apple's official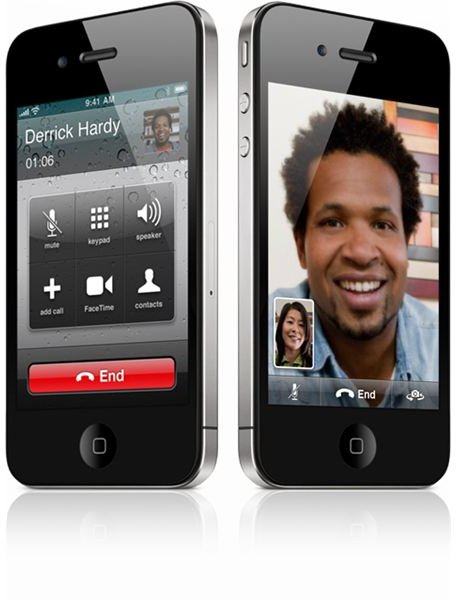 solution for video chatting on the iPhone and iPod Touch.
Initially FaceTime was limited to those platforms, however, it has recently expanded to the Mac, which leaves some hope that Apple will continue pushing it and thus making it a viable video chat option in the future. For now, FaceTime users can enjoy seamless video chatting with other Apple and Mac users. Obviously this will not allow you to chat with your friends on other mobile platforms nor Windows, however, if your friends or loved ones happen to have an iPhone or Mac, you are in luck.
The FaceTime application is near flawless and works great on the iPhone. It has most of the features needed in a video chatting app and the entire user experience is simple. The biggest grip about FaceTime is the lack of the ability to use it over 3G, that's right, it's Wi-Fi only. If you decide to jailbreak, there is a hack to make it work on 3G.
FaceTime is free and comes installed on newer iDevices.
There are other video chatting apps that do deserve mention, if we missed one or you disagree, just post a comment and we will respond by updating this article! Thank you!