Sony Ericsson X10 vs iPhone 3GS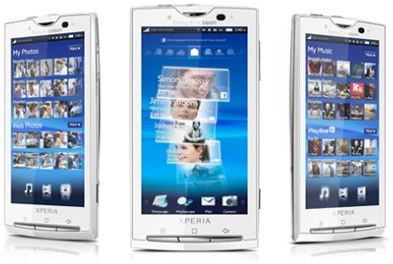 Introduction
Both the Sony Ericsson Xperia X10 and iPhone 3GS used to be the flagship products of their respective companies. Well, that was back when Sony Ericsson had not released other Xperia smartphones and Apple had not released the iPhone 4 yet. The Xperia X10 was Sony Ericsson's first smartphone to use the Android OS. While the iPhone 3GS brought in many advanced features to Apple's flagship smartphone product. The iPhone 3GS sealed Apple's place as a major player in the smartphone market. Although the iPhone 3GS came well ahead of the Xperia X10, at some point these two smartphones have collided and competed as the top choices for those who wanted to purchase a worthy smartphone.
So here, we will try to compare these two smartphones in terms of various categories. So we begin our Sony Ericsson Xperia X10 vs iPhone 3GS comparison by comparing their camera features.
Camera Features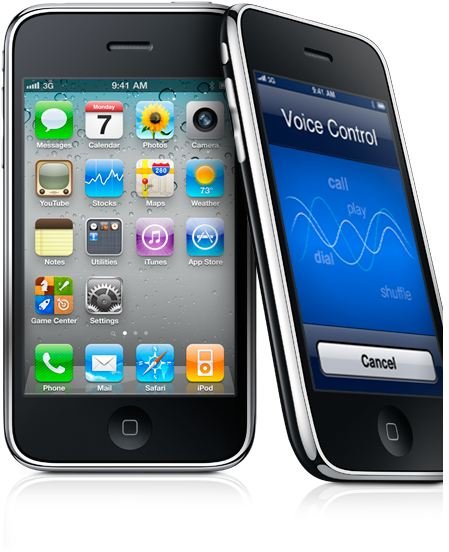 When it comes to camera features, it's pretty obvious who has the better one. The Sony Ericsson Xperia X10 has an 8MP camera while the iPhone 3GS has only got a 3.2MP camera. Which phone has the better maximum resolution for picture output? The Xperia X10 wins it hands down with 3264x2448 as against the iPhone 3GS at 2048x1536 pixels. How about taking photos at night or low-light environment? Again, the Xperia X10 beats the iPhone 3GS. It has autofocus, LED flash and image stabilization, geo tagging and face and smile detection. While the iPhone 3GS does not have those features built-in. Fortunately, there are third-party camera apps that give these features to the iPhone 3GS.
Screen Features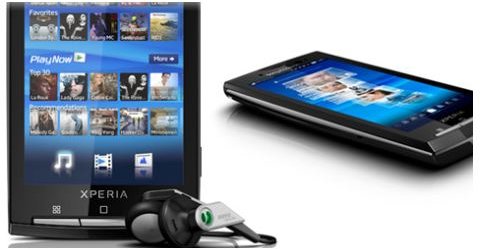 Another point of comparison between the Sony Ericsson Xperia X10 vs iPhone 3GS is their screen displays. It would have been easier if the iPhone 3GS already had the Retina display. But unfortunately it doesn't have that. It can only muster a 3.5-inch 320x480 multi-touch screen with ambient light sensor, fingerprint-resistant oleophobic coating, 16M colors TFT. The Sony Ericsson Xperia X10 on the other hand has a 4-inch touchscreen display in only 262K colors TFT and screen resolution of 480x854. So, the bigger screen size of the Xperia X10 wins over the iPhone 3GS.
Storage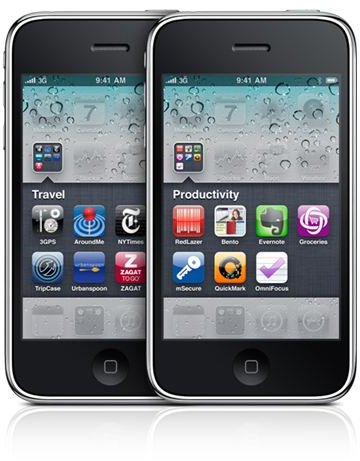 As you all know by now, there were two models of the iPhone 3GS that came out - the 16GB and 32GB models. Both storage features are built-in flash SSD. Meaning the iPhone 3GS does not have external memory support. For some this is a major deal breaker for the iPhone 3GS, while for millions of others who bought the iPhone 3GS, it didn't matter at all. The Sony Ericsson Xperia X10 on the other hand has 1GB built-in storage plus extended memory support via SD Card up to 16GB capacity. It's not a huge difference, right? Well, the good thing about having extended storage via an SD card is that you can load up several of these with your multimedia files and load them up to your Xperia X10 to use them. With the iPhone 3GS, you either erase old files to accommodate new ones or manage your memory usage carefully.
Design and Form Factor

When it comes to design, deciding which is better-looking will depend on individual preferences and tastes. The Sony Ericsson Xperia X10 is "squarish" overall, while the iPhone 3GS is the more "curvy" one. The Xperia X10 looks more professional and business-looking than the iPhone 3GS. Comparing their specifications relating to form factor, we could say that the Xperia X10 is longer, wider, and thicker than the iPhone 3GS - 4.7x2.5x0.5 inches as against 4.5x2.4x0.48 inches. When it comes to weight, both phones weight the same at 4.8 ounces. Overall, I prefer the iPhone's slimmer and sleeker form factor to that of the Xperia X10.
OS, Apps, Battery Life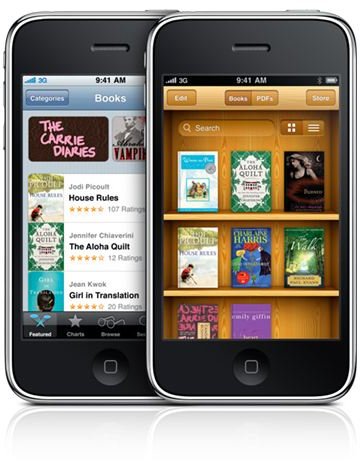 Maybe we should label this section as Android vs iOS since these two operating systems power up both smartphones. Anyway, I will not go into details when it comes to this area since both mobile platforms have their respective strengths and weaknesses. What I would like to point out here is that the iOS platform has more third-party application support than the Android platform right now. This results in many interesting apps available for the iPhone 3GS. As to which OS performs better? - Well, I couldn't choose one over the other. I'm using both Android and iOS right now, and I'm more than satisfied with each of their performances.
When it comes to battery life, the Sony Ericsson Xperia X10 beats the iPhone 3GS. It's 10 hours talk time vs 5 hours and 415 hours standby time versus 300 hours.
Conclusion
So there we have it. Sony Ericsson X10 vs iPhone 3GS. Which is the better smartphone for you given those points of comparison? Is it the iPhone 3GS or the Sony Ericsson Xperia X10? We leave the decision to you, dear readers.