iPhone 4 vs. HTC Desire HD
iPhone 4 vs. HTC Desire HD
Since the unveiling of the HTC Desire HD, it has become clear that this new device is going to give Apple's iPhone 4 tough competition. Whether you're planning to buy a new smartphone or considering upgrading your existing handset, these two are the handsets that you need to think about. So, if you haven't declared your loyalty to Apple or Android until now, then read our iPhone 4 vs. HTC Desire HD comparison.
Dimensions and Design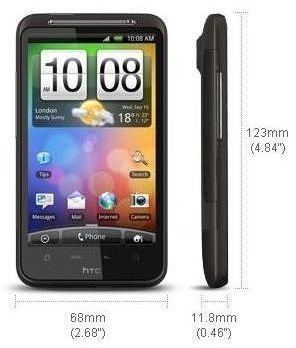 Although both the smartphones sport compact designs, HTC's Desire HD is significantly bigger than the iPhone 4.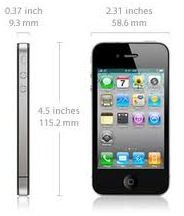 However, large size means larger screen but it also makes the Desire HD a non pocket friendly device. The Desire HD is also heavier at 164g against iPhone 4's 137g.
The Desire HD is skillfully made from a single piece of aluminium and the iPhone 4's stylish design comes from its stainless steel band that also doubles as its antenna. At just 9.3mm thick, the iPhone 4 is the world's thinnest smartphone. The HTC Desire HD is currently available in dark brown color and the iPhone 4 comes in gloss black and a limited edition white version.
Display
The HTC Desire HD and Apple iPhone 4 are candybars with touchscreens for input. And, while comparing touchscreen smartphones, the display is one of the main comparison points. At 3.5 inches, the iPhone 4's screen is considerably smaller than that of the Desire HD, which is 4.3 inches. However, the iPhone 4 display uses IPS technology and offers a higher resolution of 640x960 pixels as compared to the Desire HD's 480x800 WVGA resolution. What's more, iPhone 4's 'retina display' technology, the Holy Grail of smartphone displays, makes the display extremely sharp and crisp.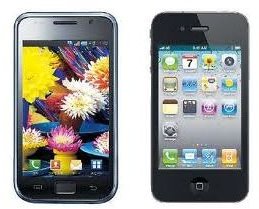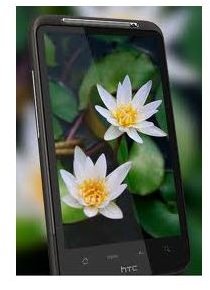 Even though the HTC Desire HD offers a lower resolution, it comes with a larger screen. So, the iPhone 4 is sharper and the HTC Desire HD is larger. Now, it depends upon what you want – size or sharpness?
Operating System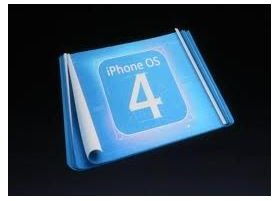 This is perhaps the toughest category to pick a winner from, since both smartphones offer outstanding operating systems. With the introduction of iOS 4.2, the iPhone 4 has gained a few extra feathers in its cap like the Game Center social gaming capability, TV rentals, iTunes Ping and HDR photography that merges various images into a single picture. Android is also not far behind in terms of applications. The Desire HD comes with an updated version of Android 2.2 plus HTC Sense that claims to power up your phone in 10 secs, filter your emails and enable pre-caching of maps to save you download time. This update is also blessed with HTCSense.com that allows you to browse and store messages on your computer, helps you in locating the phone when it's lost around the house as well as forwarding your calls, locking and wiping it remotely.
Both operating systems also offer similar features like folders, multitasking, unified inboxes, Exchange email support, and faster work around. But the major difference between the HTC Desire HD and iPhone 4 is that the Desire HD features Flash 10 that provides a better browsing experience to its users.
The OS debate between the iOS and Android will never stop. iPhone 4's interface is clearer and intuitive and Android offers more flexibility. There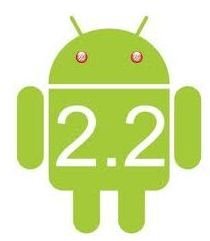 are always things to bring up and down and much of the argument comes down to personal preference.
Processor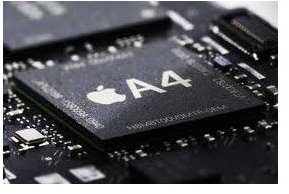 Both the HTC Desire HD and iPhone 4 have fairly similar specifications under the hood, as they both house 1GHz processors. While the iPhone features Apple's A4 processor, HTC Desire HD sports the well-known Qualcomm Snapdragon QSD 8255 processor. Despite being different, both processors are super fast and offer the high-end performance that you expect from high-end smartphones. However, Desire HD's Qualcomm processor is more equipped to handle work smoothly, especially in gaming. Whereas Apple's A4 processor tends to lag and can get a little jerky while playing games.
Storage
The iPhone 4 comes with 16GB or 32GB of internal storage, whereas the HTC Desire HD has 1.5GB onboard memory with an option to boost it up to 32GB with the help of a microSD card. The Desire HD officially has less onboard memory but you can expand it with micro SD cards, and iPhone 4 can take no expansion. This means the Desire HD has an edge here.
Applications
When it comes to applications, Android cannot exceed the 250,000 applications that Apple Store offers its iPhone users. There are over 100,000 apps in the Android Market, of which 57% are free. Therefore, iPhone 4 is a clear winner here.
Camera
If you are looking for exclusive image and video quality, then you should opt for a digital camera or a camcorder. But, if you looking for handsets that take decent pictures then both these phones provide good performance.
The HTC Desire HD sports an impressive 8 megapixel camera, along with dual LED flash and auto focus. The phone is equipped with 720p high-def video capture and it also offers a variety of fun modes like vignettes and fisheye. On the other hand, the iPhone 4 features a 5 megapixel camera, along with dual LED flash, auto focus and the ability to capture videos in 720p HD resolution. The HTC Desire HD wins this round thanks to its 8MP camera resolution.
Verdict
The verdict on this iPhone 4 vs. HTC Desire HD comparison is a tricky one, as we are evaluating two extremely diverse pieces of revolutionary technology. However, the clear winner will come to surface once we have had some practical time with the HTC Desire HD. Till then, the verdict on this one has to be postponed. But we would like to know how do the two stack up to you?