Weirdest Apps for the iPhone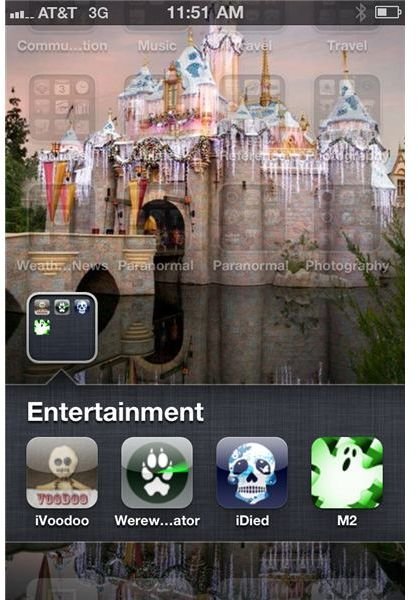 There's an app for that
There's close to 300,000 applications in the iPhone store to choose from. This absurd number begs the question, "What could all of these applications possibly be good for?" You can do everything from find a great restaurant to calculate how long your phone hangs in the air after being thrown. There are apps for how to put on makeup, how to get a date, where to get the cheapest gas and how to manage your time better. Of course, if there's a tool in real life, there is sure to be an app that simulates it. Alarm clocks, levels, lie detectors and every imaginable musical instrument is available in app form. The most interesting, however, are the apps that seek out a darker purpose. Let's take a look at four of the weirdest apps for the iPhone.
iVoodoo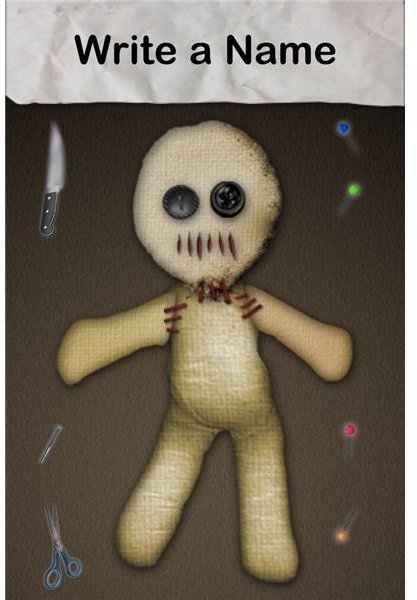 This is a sweet little application that lets you take out your frustrations on your ex, your boss, your mother-in-law or random government officials in the privacy of your phone. iVoodo displays a creeping looking doll on the screen that resembles a scary gingerbread man. You can name your doll and then proceed to torture him/her with the seven sharp objects surrounding him, including pins, scissors and a nasty looking knife. This application comes in handy on those long, Saturday nights when your "date" suddenly comes down with hives and you're out of popcorn.
Werewolf Locator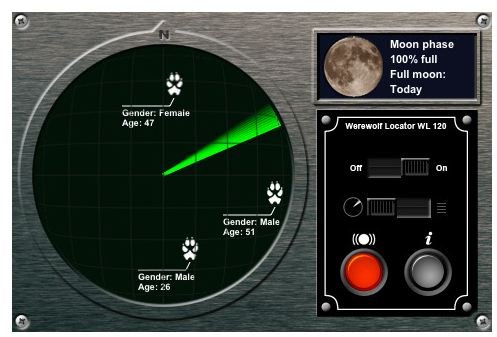 You read right. This handy app, when used properly, will detect werewolves and pinpoint their location. Be warned! This device only works when there is a full moon cause everyone knows that werewolves don't go on the prowl any other time. A useful display of the moon's current phase, on the left hand side of the radar screen, helps you to keep track. A message in the middle of the screen reminds you that werewolves only manifest on the full moon, in case you're a complete dunce. On a full moon, however, you may be shocked to learn just how many werewolves are within your general vicinity!
iDied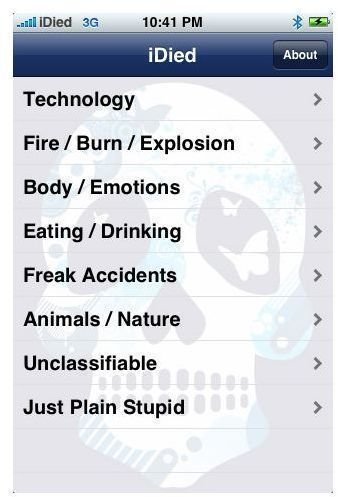 Have you ever wondered just how many people die from sheer stupidity every day? Wonder no more! There's an app for that. It's called iDied and is chock full of surprising, gruesome and unbelievable true stories of unusual deaths around the world. There are eight categories, Technology, Fire, Body, Eating, Freak Accidents, Animals, Unclassifiable, and Just plain stupid. While some categories only have a couple of stories, others have more than thirty interesting death stories to choose from! Honestly, this will keep you occupied for hours. I kid you not.
Ghost Hunter M2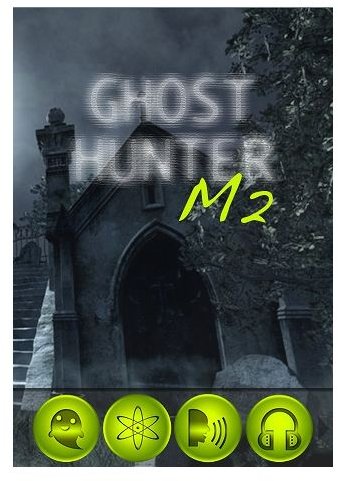 Interest in the paranormal field has been steadily growing ever since Bill Murray wielded a ghost capturing device at a green blob ghost named Slimer in the movie Ghost Busters. Cable Television is now crawling with ghost hunting reality shows and everyone seems to want to get in on the act. This app appeals to the amateur ghost hunter in all of us, that is assuming we all harbor this secret desire. Sporting five different tools in one application, this is one of the most comprehensive ghost detecting tools available. There is a talk evp tool that measures energy and translates this into spoken words. There is also an emf or electrical magnetic field detector which can detect slight fluctuations in the surrounding magnetic fields that spirits are said to have an effect on. It also has a motion detecting Geoscope which, when placed on a solid surface, will detect movement. This app may be weird, but it can come in quite handy if you intend to conduct a genuine paranormal investigation and don't have a grand or so to splurge on "real" ghost gear.
Strange Days
These are only four of several thousand really weird apps available for the iPhone. This article has only scratched the surface. The next time you have a couple of hours to kill, try typing in words like aliens or monsters in the search box and see what pops up. You might be surprised, appalled, or both!