Samsung Vibrant vs iPhone 4: Which is the Better Smartphone?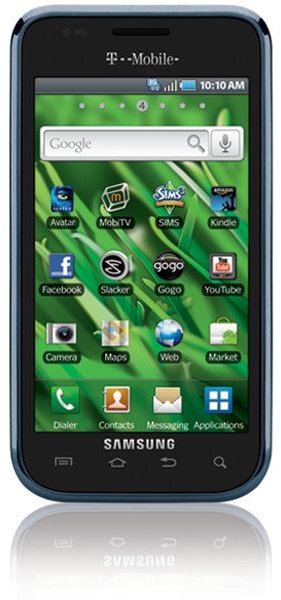 Design and Form Factor
When it comes to design, the Samsung Vibrant is sleek and sexy if not the sleekest and sexiest among Samsung smartphones. It sports a slim form factor, very clean design and its rounded edges make it a very nice looking device. The Samsung Vibrant is 4.82 inches tall, 2.54 inches wide, 0.39 inches thick and weighs a mere 4.16 ounces. Its weight alone makes this smartphone a perfect companion for the mobile urban warrior. One thing that you won't probably like about the Samsung Vibrant is that it doesn't seem to be as durable and as solid as other smartphones, like the iPhone 4. This is something which Samsung has not perfected yet. Most of their smartphones don't feature that solid and durable look.
This is what you will appreciate about the iPhone 4. Although many critics have said and (some actually proven) that the iPhone is not as durable and solid as it looks, still whether this is true or not - the fact that it emits that notion is a reason why many prefer to buy it, and later on actually enjoy its nice design and form factor. For the record, the iPhone 4 measures - 4.5 inches tall, 2.31 inches wide, 0.37 inches thick and weighs only 4.8 ounces.
AMOLED vs Retina Display
I've seen the best of both worlds and I couldn't decide which is really better, the AMOLED screen of Samsung phones, including that of the Samsung Vibrant, or the retina display of the iPhone 4. All I can say is that both are high-resolution, high-quality displays. In fact, I couldn't choose one from the other. The Samsung Vibrant's AMOLED display is vibrant, clear and crisp. My iPhone 4's screen displays everything in magnificent colors including the smallest details.
Display specs of these two smartphones will reveal their difference. The iPhone 4 screen is measured at 3.5-inches at 960x640 pixel resolution. The Samsung Vibrant on the other hand sports a 4-inch OLED display in 800x480 pixel resolution. Again, you can't really decide whether you'll go for the size of the screen or the screen resolution as the Vibrant boasts the bigger screen but the iPhone claims the best resolution.
User Interface, Android 2.1 vs iOS 4.2
The Samsung Vibrant runs on Android 2.1 with Samsung TouchWiz 3.0 interface. So aside from Android apps available from the Android Market that you can install on the Samsung Vibrant, you'll also get to put some nice and funky widgets including feeds and updates from Facebook, Twitter, and My Space with refresh rates which you can set to your desired intervals. All in all, the Samsung Vibrant gives you seven home screens which you can populate with both Samsung and Android widgets, shortcuts and Android apps. In addition, the Samsung Vibrant's home screens can also be further personalized using live wallpapers. This is one feature that the iPhone 4 lacks. The iPhone 4's screen is simpler and more straightforward. You can just add website icons and apps and you're good to go. One thing that gives the iPhone 4 an edge against the Samsung Vibrant is of course the App Store's extensive collection of iPhone apps. As the old saying goes, whatever you need to do using your iPhone, "there's an app for that."
Features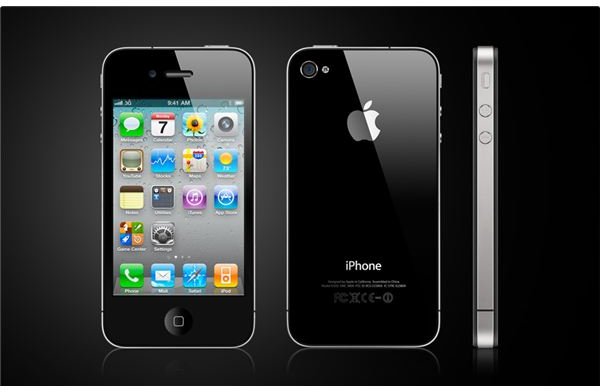 Both iPhone 4 and Samsung Vibrant are quad-band world phones packed with all the bells and whistles that you would want a smartphone to have. Both phones are equipped with Bluetooth, Wi-Fi and 3G connectivity as well as GPS features. Both phones allow you to sync your phone contacts with those in your Facebook, Outlook, and Gmail accounts. Both also support Gmail, POP3, IMAP and Exchange accounts and offer a unified email inbox as well as robust calendar functions. Both smartphones also support in-app email functionality, allowing you to send notes via email or SMS for instance.
Looking into one important feature of both smartphones, interestingly both excel in this department - multimedia handling capability. Both the Samsing Vibrant and iPhone 4 are great multimedia devices for gaming and audio and video playback. One thing that the iPhone 4 edges out the Samsung Vibrant on, is of course the iTunes store for movies and videos. Eventually, Samsung will come up with similar services. Until then, the iPhone 4 one ups the Samsung Vibrant in this department.
In the camera department, both iPhone 4 and Samsung Vibrant sport the same 5 megapixel camera. Both are capable of capturing high-resolution photos as well as HD videos. One difference between their camera feature is the lack of flash for the Samsung Vibrant. But then this is compensated for by the presence of various editing options which you can apply to your photos. These include ISO settings, blink and smile detection, and a panorama mode.
Performance, Battery Life and More
When it comes to processing, speed and performance both the Samsung Vibrant and iPhone 4 are definitely top of the class with their 1GHz processors. Both smartphones run applications fast and smoothly and seldom will you encounter apps crashes. For battery life, the Samsung Vibrant is equipped with a 1,500mAh lithium ion battery with a published talk time of 6.5 hours and 18 hours standby time. The iPhone 4 on the other hand has a 7 hours talk time and a long 300 hours of standby time. This gives the iPhone 4 an edge over the Samsung Vibrant.
Which is the Better Smartphone
Obviously, when declaring which of these two smartphones is the better one - my vote definitely goes to the iPhone 4. While both smartphones sport stunning design and form factor and are capable of performing extremely well. There's one reason why I would choose the iPhone 4 - availability of apps. The saying that - "there's an app for that" speaks for itself about why the iPhone 4 is the best smartphone in the market right now. There's too much you can do with this device and the iPhone apps that you can use with it.