Top Ten Free Fun iPhone Apps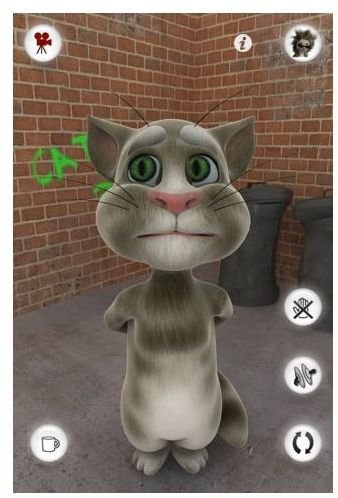 Talking Tom Cat
The most hilarious app I have ever seen has to be Talking Tom Cat. It is a pet cat which mimics you, whatever you say it copies you in a chipmonk-like voice. You can pet it, punch it, slap it, pull its tail and stub its toe and watch it react (just to note here I do not advocate cruelty to animals in any way). You can record it, upload to YouTube or Facebook and share with your friends. Extremely humorous free fun iPhone app you just have to try!
Nude Runner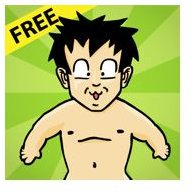 Nude Runner is a fist full of laughs. Although categorised in the games section of iTunes it is hardly worth playing as a game and just offers a few seconds of fun. The aim is to make your little nude guy (or girl) avoid the bouncers by moving him around them with your finger, and it's not as easy as it looks!
This app is great for the fun factor of running around naked whilst you're in the office, on the bus or even in the pub with no one knowing what you're really doing!
Epic Fail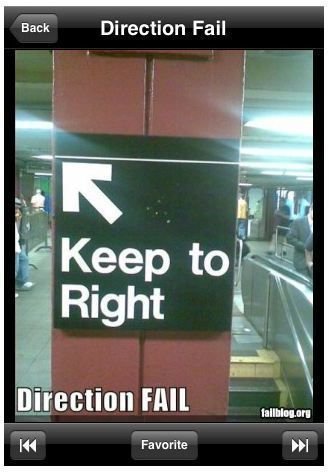 As the title suggests, Epic Fail is a collection of hilarious photo clips contributed by fellow apps users. With more images updated everyday, the results of this app are simply, well, epic. Definitely worth the free download, in fact I'd pay to have this app.
Epic Fail is a very simple app, and as there is only one main theme it remains simple with the option to view the most recent images or view them randomly and also to vote on each one.
Project 365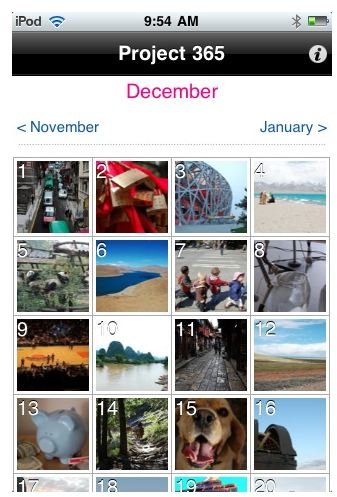 Its not obvious by its title but Project 365 is actually a great concept, and in turn a great app to have. It encourages you to take a picture every day for a year to see your life in a whole new way. To add new photos you just upload them via your iPhone, add a comment if you'd like and it's done. It stores them in a gallery you can view at any time and after the year is up you'll have a reminder of every day. Now that's very cool.
Check out our Project 365 review to learn more.
LOL Cats Free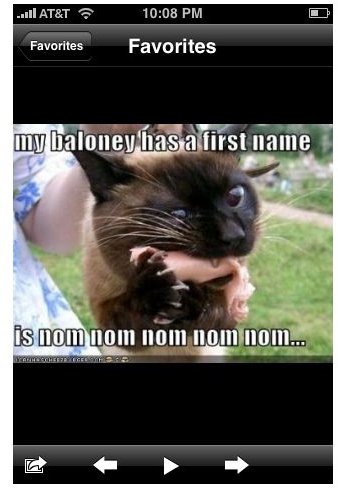 For anyone who is familiar with the LOL Cats website you'll know what to expect with LOL Cats Free. Using Flickr, LOL Cats Free presents you with hundreds of hilarious pictures of cats with witty captions. You can add and browse your personal favourites, chat, look at the leaderboard and more.
This app is definitely able to keep you quietly amused during the bus or train ride to work! Easily one of the best free, fun iPhone apps.
Hilarious Pick Up Lines 17+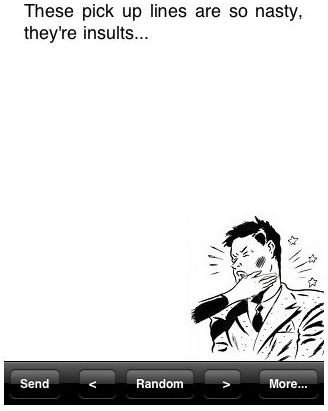 With the name of the app being a bit of a giveaway, Hilarious Pick Up Lines 17+ does what it says on the tin. It is restricted to 17+ as the lines can be rather smutty, but none the less hilarious. The pick up lines are updated daily and just shake your iPhone or hit next to see more but a word of caution, if you intend to use any of these do be prepared for a swift slap!
iHaunted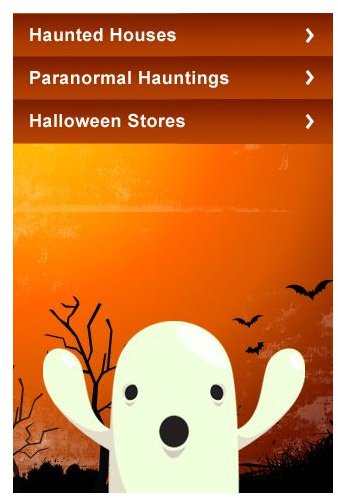 iHaunted is a very cool little easy to use app which is dedicated to all things spooky. It locates supposed paranormal sighting places around your location, along with halloween stores as well as informing you on seasonal events, for example ghost tours and haunted farms, houses, rivers, you name it. Definitely worth it, if only to prove your house isn't haunted!
If this is your kind of thing check out iPhone Ghost Hunting apps for more ideas.
TIMWIT Comics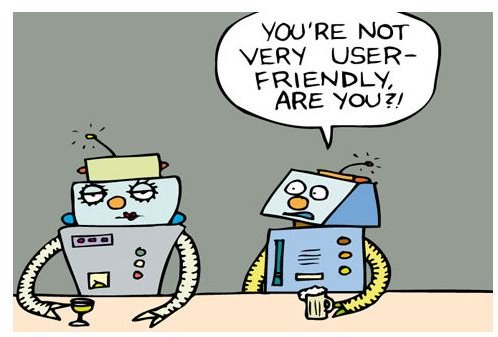 TIMWIT Comics is a sure thing with the old style newspaper comic strips from a time where a simple sketch was enough to make you smile in the morning with your coffee. This app provides a touch of nostalgia with its simple usability and gives you plenty of single comic strips to keep you innocently amused for a long while.
Adobe Ideas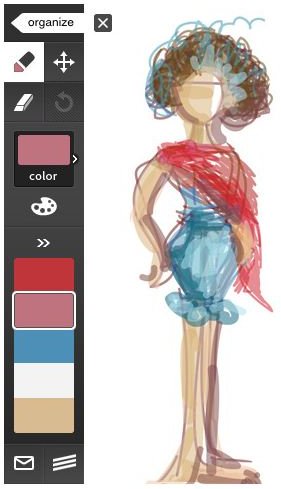 Adobe Ideas is ideal for anyone who likes sketching, doodling or just has a creative side that loves to come out! If not, the option to trace over a picture or photo will come in useful, and as expected of any digital sketchpad you have the ability to email your creations as a PDF attachment and undo up to 50 actions in case of mistakes. Works great as a stand alone app or accompanied by Adobe Illustrator.
Fake 'Em Out Lite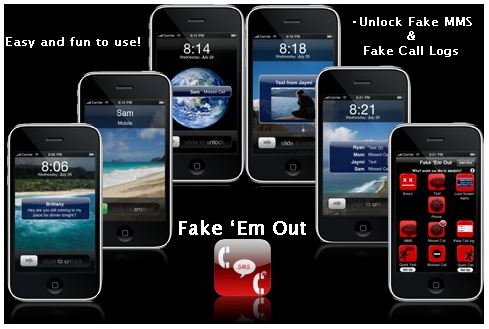 Fake 'Em Out Lite is a great free fun iPhone app allowing you to fake call yourself. So if you're on a date that isn't going so well, a boring work meeting or you need to get out of somewhere fast you can use this fun little app to call yourself and get out of it, fool your friends and have a laugh in the knowledge it's your little secret!
If you have any other free fun iPhone apps to share feel free to leave a comment!
This post is part of the series: Best Free iPhone Apps
Find out about some of the greatest free iPhone apps available to get more out of your smartphone. Enjoy all sorts of new functionality and fun without spending anything as this series highlights the best iPhone apps you can get for free.