The Best iPhone Yoga Apps Available for the iPhone from the iTunes App Store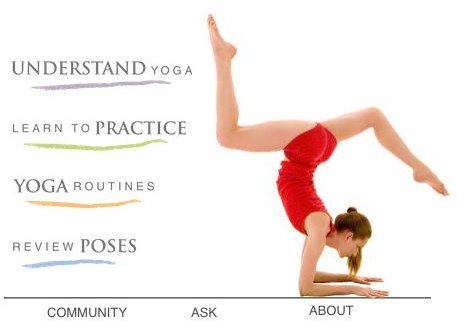 iHatha
The iTunes App Store is an ever increasing catalogue of iPhone apps that address almost every niche users may be involved in. iPhone fitness and weight loss applications have been growing in popularity because of the iPhone's integration into almost every area of our lives. As yoga continually redefines the world of health, iPhone yoga apps are being released in increasing numbers that give users options for their specific needs. Here is a look at a few of the best iPhone yoga apps that are being stocked at the iTunes App Store.
Authentic Yoga With Deepak Chopra and Tara Stiles
For the real yoga practitioner there may be a sense of respect for different teachers and methods, and certain guidance is going to be desired in many situations. Authentic Yoga With Deepak Chopra and Tara Stiles draws on the New Age popularity of Deepak Chopra as this nicely crafted iPhone yoga app brings in not only the methods of focused stretching, but also the centered approaches to life that have been associated with the narration of Deepak Chopra. You will get full instructions on these yoga positions and techniques, and it is nice to have Tara Stiles illustrate them in this iPhone yoga app so that they will actually seem accessible to new and less experienced users.
Download Authentic Yoga With Deepak Chopra and Tara Stiles
Yoga in Bed
Some of the best iPhone yoga apps are those that are a little more specific to a purpose rather than those that try to encompass the whole yoga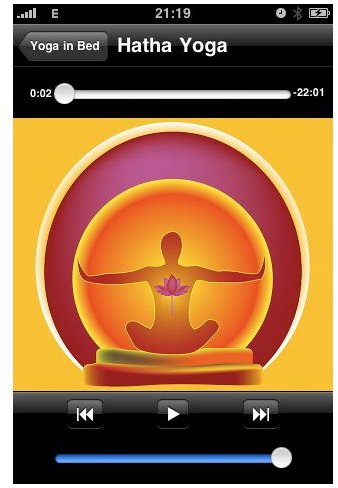 practice. Yoga in Bed is a great example of this type of iPhone yoga app and it is based primarily on the type of yoga you might do right before you fall asleep. Yoga in Bed will actually ask you to plug in your iPhone to charge so that it can be left unattended while you work on your different techniques, the audio narration can take you through things like a guided visualization or a full Hatha yoga routine. Yoga in Bed is intended to be a very calming iPhone yoga app that allows you to focus your routine around the sleep cycle, and an alarm is built right in to keep you aware.
Yoga Trainer Pro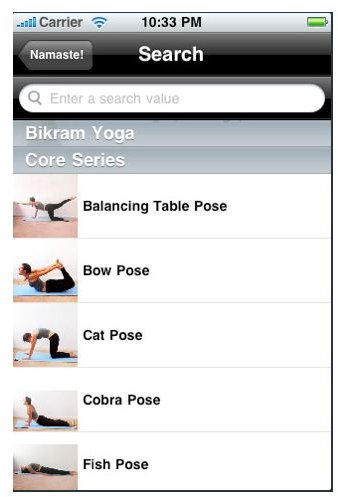 If you are looking for the ultimate iPhone yoga app then Yoga Trainer Pro should be at the top of your list. For only $1.99, Yoga Trainer Pro takes you deep into the world of yoga with a series of guides that are going to give you more than most iPhone yoga apps. There is a huge number of guides in Yoga Trainer Pro and they are geared towards users of all levels. This means that Yoga Trainer Pro is going to remain relevant as you work your way through your yoga practice, not just when you start out. You can also work on your basic breathing and meditation in Yoga Trainer Pro and there's a built in timer. More than this, the format of Yoga Trainer Pro allows for the database to be searched. What makes this iPhone yoga app really stand out is that it offers so much depth for such a low price.