Methods for How to Erase the iPhone's Memory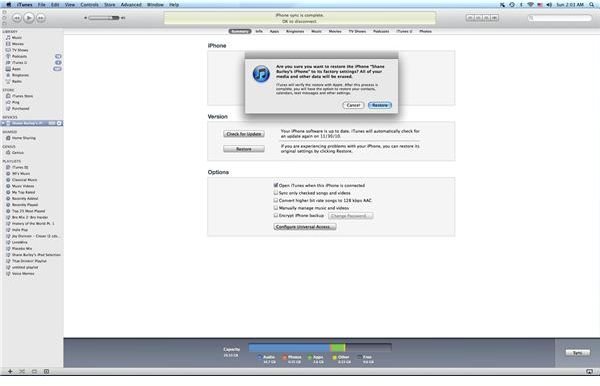 Clearing Out
The iPhone is like a mobile computer and is created with a hard drive just like any other computer. Here you store different content that you have synced to it, photos you have taken, applications and games you have downloaded, music you have synced, and contacts you have added. The iPhone can actually be integrated very well into your daily life and it can end up being filled with different things that may be private or even just irrelevant for your life. It is not uncommon to need to erase everything off your iPhone so that you can start at square one. Here is a look at how to erase iPhone memory in different ways that can fill specific needs.
How to Quickly Erase iPhone Memory
The function for how to quickly erase iPhone memory is built right into iPhone functionality, but is not always obvious to most users. If you are looking for how to quickly erase iPhone memory then you will want to go through the restore process on your iPhone. The most
efficient way to go through this process to erase iPhone memory is to plug in your iPhone to your computer.
Once it appears in your iTunes under the Devices heading you will select it and head into the regular Summary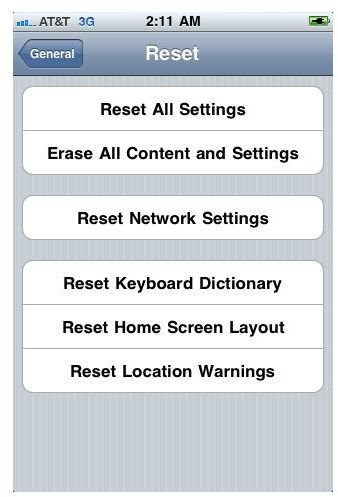 tab. Here you are just going to hit the Restore button, which is right below the button you use to find updates. This iPhone restore option will then "restore it to the factory settings," which will make it come out essentially as it was when it was first purchased. This will quickly erase the iPhone's memory, but if you have your content backed up you may be able to put it back on there during a standard sync.
If you are looking for another method to quickly erase iPhone memory you can also do this right on your iPhone. Go into the iPhone settings and then select General, which is at the top of the third block of options directly above Mail, Contacts, Calendars. Go to the very bottom option in General, which is reset. Here you will have a number of different reset options, which will range from the ability to erase iPhone memory to different settings. The second option down, right under Reset All Settings, will be Erase All Content and Settings. Since your content will already be backed up on your computer you can do this with a sense of safety.
Clear iPhone Temporary Data
The process for how you clear iPhone temporary data is very different from the process to quickly erase the iPhone memory in a more sweeping way. What the iPhone temp data refers to is the temporary files that you often acquire when going online, in the same way that you acquire temporary data when browsing on your computer. Since there is no standardized place to clear iPhone temp data, you will have to go a few different locations to do this.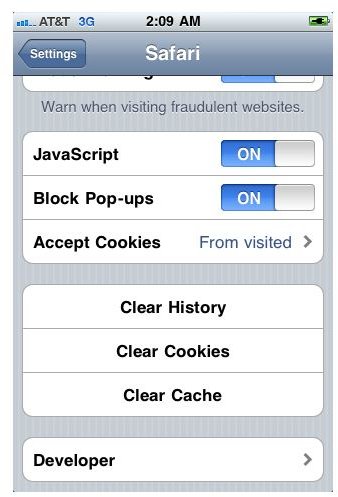 First, if you want to clear the iPhone temp data created when browsing the Internet with Safari then you can do this in the Safari settings. Go into the iPhone's settings and select Safari from under Phone and above Messages. Toward the bottom of the Safari settings you will find three options: Clear History, Clear Cookies, Clear Cache. You can hit all of these to clear the iPhone temporary data associated with each.
Temporary contacts from your email are another type of temporary data that you will find on your iPhone, and there is also no base location to clear these out. Instead, if you want to clear out this temp data you are actually going to have to delete those contacts on their own. When you then sync to your computer the deleted contacts will be finally deleted from your iPhone.