iPhone Troubleshooting: What to Do when Your iPhone Battery Won't Charge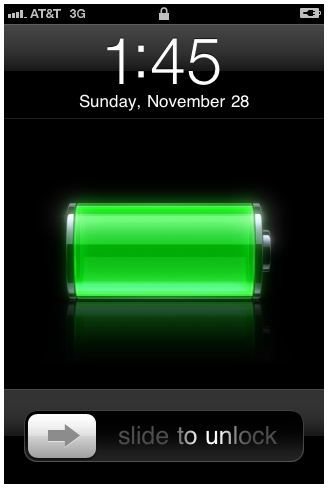 Looking at the iPhone Battery
The iPhone's battery has often been a major issue for consumers who have found their way into the smartphone world. Both the fact that the iPhone battery life is not always up to expectations and the fact that the battery is not easily accessible have been points of contention from the iPhone community. If you are using the iPhone for its full range of functions you will find that you cannot go very long without charging your battery, and if there is anything interfering with this process it can throw a wrench in the works and halt your ability to communicate. Since there is a complex relationship between software and hardware within the iPhone there can be a lot of things causing your iPhone's battery to have problems with charging. Here are a few ways to troubleshoot the problem if you find that your iPhone battery won't charge.
Basic iPhone Battery Troubleshooting
The primary way that you charge your iPhone is through the same process by which you sync it to iTunes. This means that when you connect your iPhone to your computer with the USB centered sync cord you will also be charging your iPhone's battery. If you find that your iPhone battery won't charge it is important to start at the chain of functionality between the computer and your iPhone. You should start by trying the cord in several different USB slots. You will also want to make sure that this is a primary USB cord, not one that is on a peripheral or attachment. You should also make sure that your computer is actually active and not shut off or in some type of sleep mode, otherwise this may mean that your iPhone battery won't charge. You may also need to check the cord itself because it may be damaged.
If you are plugging into the wall with the outlet adapter that you can use on your iPhone cord then you may also need to check whether or not the outlet you are trying is actually active. If your iPhone battery won't charge you are going to want to try several outlets as it is more common to have inactive electrical outlets than iPhone's that have trouble charging.
Frozen iPhone and Rebooting
Sometimes you will find that it appears as though your iPhone battery won't charge, but this does not mean that there is actually an issue with the iPhone battery. Instead, this could be an issue where the iPhone becomes frozen during the charge process. It will end up showing the image of an iPhone battery that is not fully charged even though it has been plugged in to charge for a sufficient period of time. If this is the case you may want to try to turn your iPhone on and off to see if this works.
Using a manual reboot on your iPhone is going to be an effective solution for a more diverse array of issues causing the iPhone battery to refuse the charging process. When troubleshooting the iPhone battery you will find that there are often less clear reasons why the iPhone battery won't charge and it can come from software interferences. If you find that your iPhone's battery image flickers and just disappears when charging, it does not read a charge at all, or it tells you it is charging when it is not, you may just want to apply a manual reboot. If it continues with this problem you may even want to attempt to restore the iPhone, but this should only be done if you can still sync your iPhone so that you can back up your content.
Drained Power
There have been reported issues with charging the iPhone once it has died fully and won't turn on. This can happen when the iPhone is not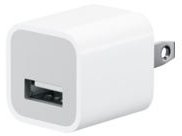 actually read by the computer because of its lack of any available power, though this is a rare situation. The simple way to troubleshoot this is to use a wall charger instead, as this is the more straightforward method of charging the iPhone's battery because it does not have a software component. If this does not work then you will need to take it into an Apple Store location and see if they can identify the problem.