New Features Brought by iOS 4.2 to iPhone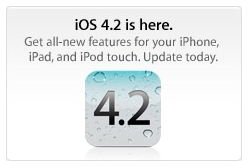 New Features of iPhone 4.2
It's only a couple of days since Apple released the much awaited updated to iOS, version 4.2. iPhone 4.2 supports the iPhone 3G, iPhone 3GS and iPhone 4. If you have updated your iOS device already, chances are you've missed out on reading the iOS 4.2 change log. If you did manage to take note of the change log and you are now exploring your updated device, make sure that you don't miss out a single new feature. To help you out, we're running down the new features of iOS 4.2 for iPhone.
AirPrint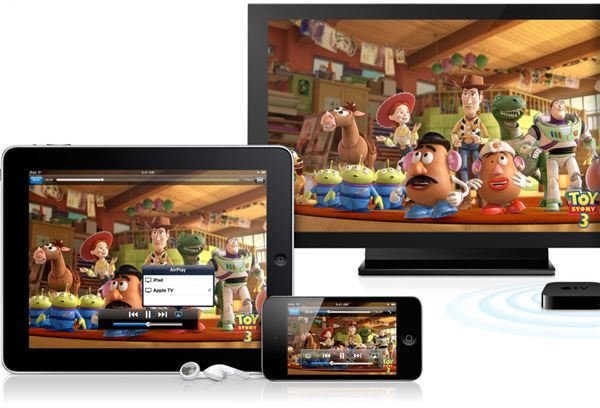 This new feature lets you print email, photos, web pages and documents from your iPhone to a supported printer - wirelessly. The new feature is embedded across all functions of the iPhone. You don't need to download anything, no special apps, no drivers and no cables needed. For as long as you're using a supported printer, AirPrint for iPhone will help you carry out this task. Unfortunately, to fully enjoy this feature, you need to have a supported printer. Unfortunately again, there are not too many printer models which are already supported. Some of these supported printers are - HP Photosmart Premium e-all-in-one Printer series, HP Photosmart Premium Fax e-all-in-one Printer, and more. Additional prerequisites include multitasking on your iPhone, so that rules out the iPhone 3G.
AirPlay
If AirPrint is for printing wirelessly, AirPlay on the other hand is for streaming wirelessly. AirPlay allows you to stream digital media wirelessly from your iPhone, iPad, and iPod Touch to your TV display via Apple TV. Yes, Apple TV is a prerequisite for this feature. AirPlay also works with AirPlay-enabled speakers.
Find My Phone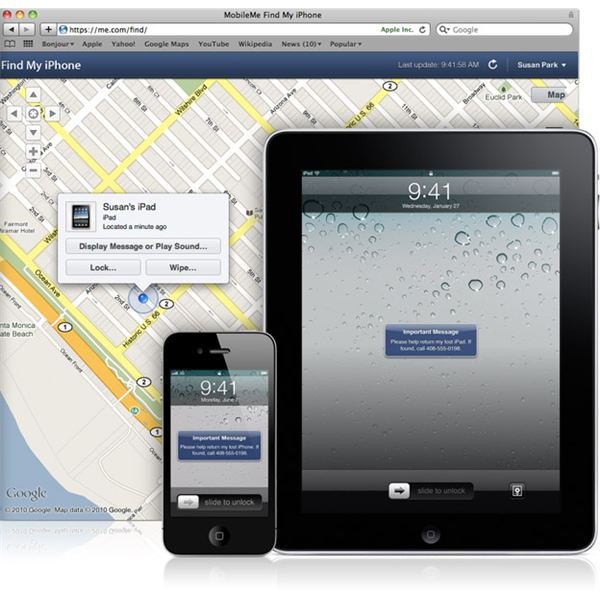 This new feature comes out of the blue. It was a surprise gift from Apple and we appreciate the effort put into it. Find My Phone is a simple GPS navigation app that you can download for free from the App Store. Once you've downloaded and installed the app, you can use it to locate the whereabouts of your iPhone. The app triangulates the location of your device and helps you find it immediately when you lose your iPhone.
Default Messaging App
A minor new feature that iOS 4.2 is bringing to iPhone is the additional fonts for the default Notes app aside from "Marker Felt." The two new fonts are "Helvetica" and "Chalkboard" which you can change under settings.
iOS 4.2 is also changing the iPhone Messages app. These changes are really not revolutionary but still useful. One is the addition of the Facetime button which you can see at the top of the message thread for individual contacts. This makes it easier to start a Facetime session with your contacts. Another new feature is the addition of 17 new text alerts and sounds. And the most useful new feature in Messages? You can now assign different SMS tone alerts for each of your contacts.
Other New Features of iPhone 4.2
Some of the minor new features that iOS 4.2 brings to the iPhone include - Find page in Safari which lets you search for text on a page, volume slider in the multitasking bar, and the facility for changing ringer/alert volume via your iPhone's hardware buttons without affecting the volume of ringtones, text alerts, or other sounds.