Top Ten Free Social Networking Apps for iPhone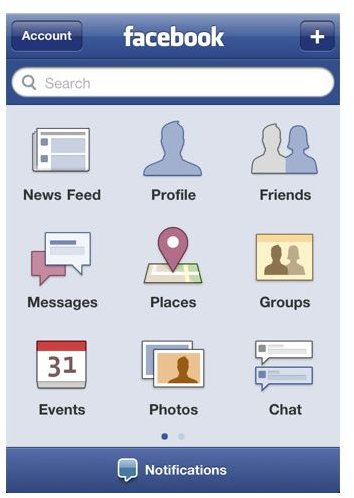 What is Social Networking?
Loosely defined Social Networking sites function as an online community of users, and depending on the site in particular, can be grouped with common interests, friends, sharing information and any interaction you can have with others online.
Facebook
Initially intended for college students it is estimated that over 500 million people are now on Facebook, and if you're reading this I'd guess you are one of them. The Facebook app has a very user friendly interface, with a menu consisting of each section from messages and chat to your profile and notifications, and it's much easier to navigate than the actual site. Push notifications alert you to any new activity and from the places section you can see if any of your friends have checked in near to your location.
If you're new to social networking Facebook should be your first stop, in short you are able to set up a profile with information about yourself, add people to your network as friends, add status updates on what you are doing or thinking, have friends comment on them, add your location whenever you like, chat to friends, view and add photos and videos and much more. Overall a great free social networking app most of us just can't live without!
Read more about the Facebook 3.2 iPhone App.
MySpace Mobile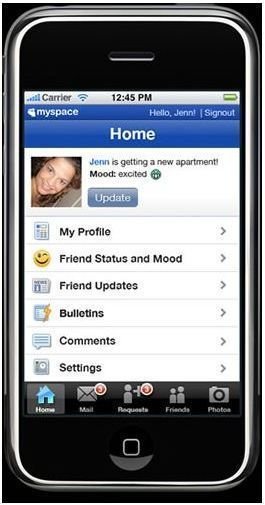 MySpace may be one of the oldest social networking sites but it has remained a classic, and is now available on the iPhone as MySpace Mobile. Having launched various music careers there are thousands of amateur bands who use this site as a platform and to share their work with fans, as well as millions of regular users.
The app itself is easy to navigate, gives you most of the features from the site but could do with some improvement in terms of chat. You get the features of home, mail, friend requests, friends and you can add or view photos. You can't view profiles as they appear on the website but the main actions from the site are there.
Check out our MySpace Mobile Tips.
Twitter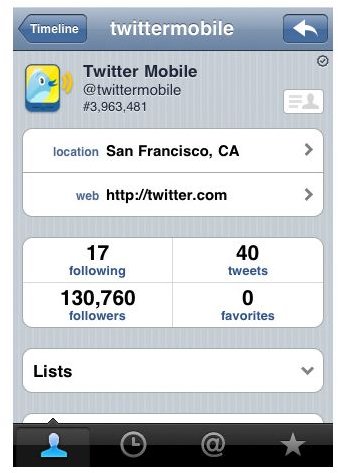 Now there aren't many people who haven't heard of Twitter. With the press it gets from celebrities 'tweeting' their responses to the media and world events, it has to be one of the most infamous forms of social networking. The way it works is you create an account which takes about a minute and your username will have '@' before it, for example @redhourben is Ben Stiller. You can then start tweeting, or writing your thoughts, opinions, what you're doing and so on in the form of a micro blog of 140 characters. You can 'follow' anyone but as it's all one way, to have followers others will need to add you to their network, you have no control over who follows you.
Twitter is very clever in terms of anonymous social networking. You don't have to show who you are, you can share with an unlimited number of people and tweet, share photos or videos and see what your favourite celebrities are up to!
A great free social networking app which is very easy to use. Check out the Top Twitter Apps on iPhone.
Meebo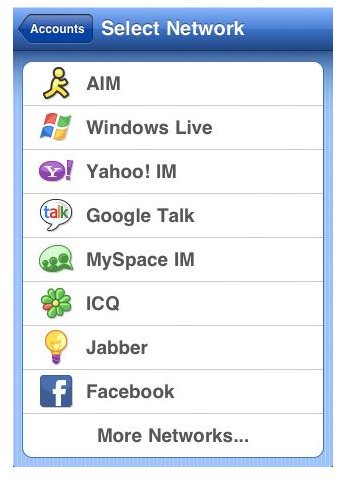 Meebo sets the standard for consolidating your chat services. It supports Facebook, AOL Instant Messenger (AIM), Yahoo! Messenger, Twitter, Windows Live Messenger, Gmail/Google Talk, MySpace and many more. To use simply create an account which takes a matter of seconds and just input your usernames for the social networking accounts you use.
It has an easy to navigate interface, the three main pages are Buddies, Chat and Accounts. To start a conversation you just tap the name and begin, a definite plus is the addition of the landscape keyboard. With all the major networks covered, the only omission is Skype which is not ideal, but when you have everything else for free it's hard to not love this app!
LinkedIn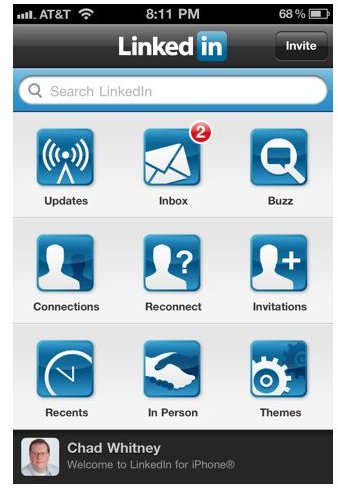 LinkedIn, used by professionals is a business oriented social network and has in the region of 80 million users worldwide. With its very recent bug fixes it now has even better ease of use and the crashing problem seems to have been resolved.
With the LinkedIn app you get all the basic features and the option to share via Twitter, so if you're off for a meeting or need information on the go you can go straight in and get what you need. A great free iPhone application for professionals!
Go to the next page to see more top free Social Networking Apps for iPhone!
Windows Live Messenger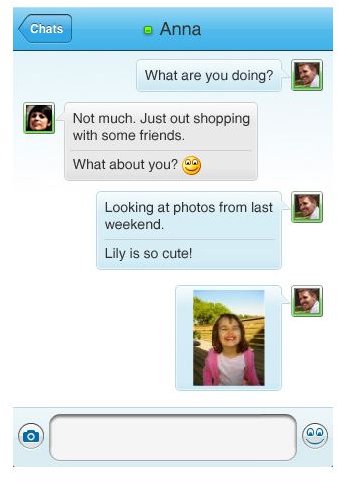 Windows Live Messenger is jam packed with features which make this app one of the top free social networking iPhone apps to have. Firstly you have the options to check your hotmail and IM your friend's lists in real time from WLM and Yahoo! Messenger with the option to appear as available, busy, away or offline. You can also view photos and comment on status updates from Windows Live, Facebook and MySpace and see what your friends are sharing on other sites such as YouTube and Flickr. With push notifications you'll also be notified when you get an IM.
With all of these features WLM is surprisingly easy to use with the menu kept as simple as possible and comprising of Social, Friends, Chats and Photos. Definitely the app to have in terms of IM.
Check out the Best iPhone IM Apps for more ideas.
Fring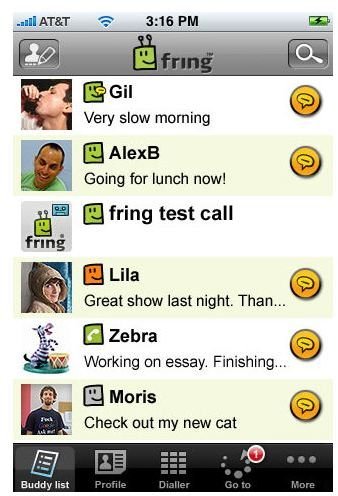 Another great advance in the IM world of social networking is Fring. Integrating Google Talk, MSN/WLM, Yahoo! Messenger, Facebook, AIM Twitter and SIP so all your contacts are accessible in one place, with the added feature of easy to use 2-way video chat to any other fringsters.
The only gripe after the latest update seems to be not being able to chat in landscape mode, but if you're used to the iPhone keyboard this shouldn't bother you.
Yahoo! Messenger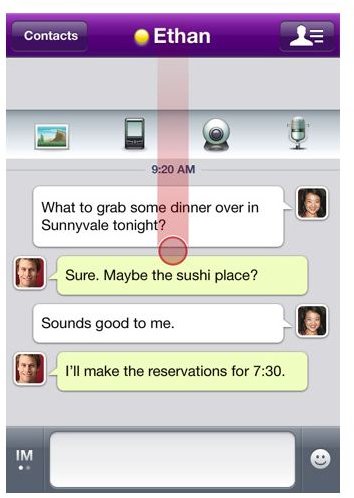 As we couldn't choose between Fring and Yahoo! Messenger we had to include this great free iPhone app. Yahoo! Messenger already has a huge following and we can see why. With one to one streamed live video calls, being able to access another app with this running in the background, free SMS messages along with the standard IM, push notifications, sharing photos, adding WLM to your buddy list, checking Yahoo! email and use of emoticons, Yahoo! is definitely at the top of its game in the IM stakes.
The ease of use adds to the attractiveness of this IM app which can do much more.
Skout Dating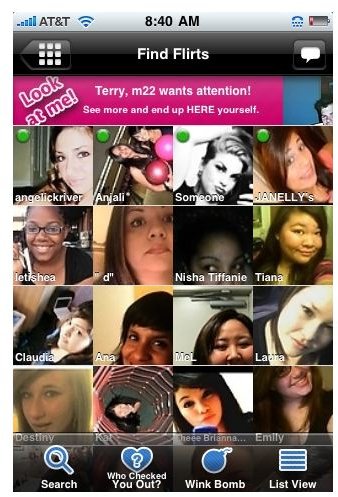 Most of the dating apps out there may be free to download, but then you'll be hit with costly memberships when you want to make contact with another single. Skout Dating is different, apart from being free there are almost one million members and it's growing by the day. Simply create your account and start chatting. It will tell you who is in a nearby radius to you and you can chat, share pictures, send egifts, get push notifications, and see who thinks you're 'hot'.
Overall, for a free iPhone app this is as feature rich as most paid dating sites and definitely worth a try!
Bump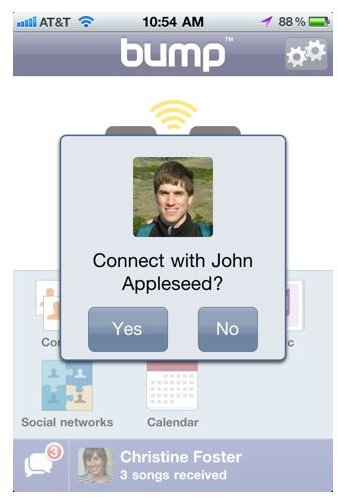 No top free iPhone applications list is complete without Bump. Again, a slightly different approach to social networking where you can actually share with your friends your photos, music, contacts and calendar events (iOS4 only) and become friends on Facebook, Twitter, and LinkedIn. You can pick what information to send over so if you have any private things just remember not to include them in the bump! Whoever you share your information with will also need to have Bump installed on their iPhone but once the data is selected the process is simple.
Bump is a great free way to share whatever you have on your iPhone with friends!
This post is part of the series: Best Free iPhone Apps
Find out about some of the greatest free iPhone apps available to get more out of your smartphone. Enjoy all sorts of new functionality and fun without spending anything as this series highlights the best iPhone apps you can get for free.