Best iPhone Ballistics Apps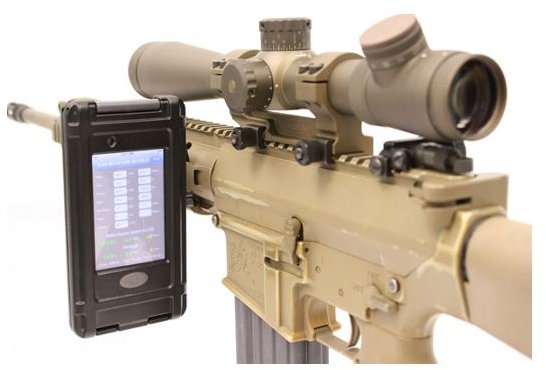 Ballistic Apps for the iPhone
The idea of iPhone ballistics may not sound very enticing to you, however, you are probably not a gun enthusiast if it doesn't. Gun enthusiasts
who double as iPhone owners will be impressed by the fact that their iPhone can double as a mean, green, iPhone ballistics calculating machine.
These applications which we have listed below are designed to provide the ultimate ballistics calculation and trajectory plotting experience possible, using the iPhone. Forget the old methods of calculation, and try one of these affordable and easy to use apps, you can ensure your first shot is dead-center, every time with these iPhone ballistics apps.
BulletFlight (4 out of 5)
BulletFlight is one of the original iPhone ballistics apps and it does an impressive job at calculating trajectories. It has an impressive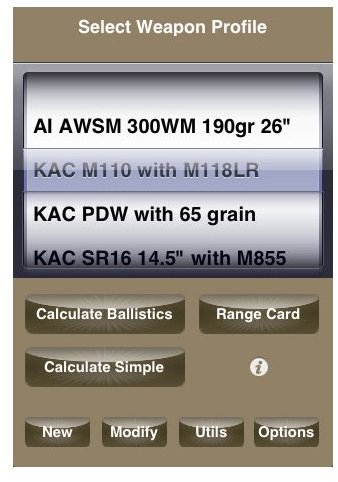 database of weapon profiles and projectiles.
The BulletFlight app is designed with professionals in mind but will most likely serve its purpose on the shooting range and not out in the field due to some basic limitations. One of the most nagging limitations is the lack of the ability to account for density altitude and some minor problems with tweaking windage.
This is still a solid iPhone ballistics app overall which offers easy, on the fly trajectory calculation and features a large database of presets making it even more user-friendly. Information is fairly accurate and many users have found it to be quite accurate on the shooting range. BulletFlight can be purchased for $29.99 from the iTunes Store. (Download Link)
Ballistic by JBM (4 out of 5)
Another highly rated iPhone ballistic app is Ballistic by JBM. This app is best known for its easy to use interface, information rich charts and graphs and incredible accuracy, including adjustments for atmospheric conditions.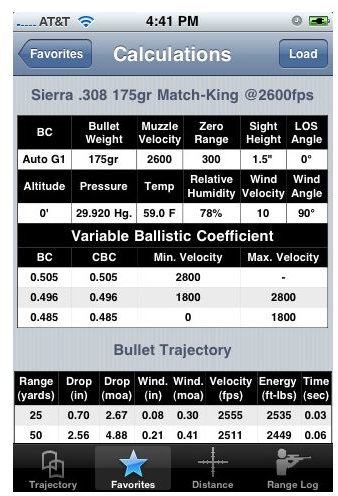 Ballistic is a high-accuracy range companion and trajectory calculator and it features a library of over 3,000 projectiles and factory loads making it one of the most complete iPhone ballistics apps. It enables compensation for many atmospheric variables including temperature, barometric pressure, altitude and humidity. This ensures the most accurate and complete results when using the Ballistic app for the iPhone.
Ballistic by JBM can be purchase in the iTunes Store for $9.99. (Download Link)
iSnipe (5 out of 5)
iSnipe is one of our favorite iPhone ballistics apps and not just because of the name. This app has style, delivers great results and high
accuracy and could not be faster or easier to use.
Instead of overloading the app with useless data and features, the designers of iSnipe made it functional, fast and straight to the point. Fire up the app, use your finger to quickly tap the options you want and hit calculate. The results are fast, they are accurate and they will deliver the shot you are looking for the first time.
The app features over 150 pistol and rifle calibers and 2,200 factory ammo profiles, which is more than likely enough. This app works like a charm on the range or out hunting alike. At an affordable $5.99 you can't go wrong with this app. (Download Link)
This app wins our recommendation because of the ease of use, large database of weapons and ammo, affordable price point and outstanding support.
You may also be interested in the Best Ballistic Apps for BlackBerry or the Top Android Ballistics Apps.