BBM for iPhone? Best Alternatives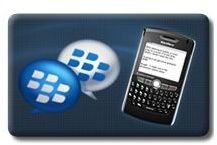 BlackBerry Messenger is one of the most popular messaging applications on the BlackBerry and with good reason. BBM provides a way for
BlackBerry users to easily communicate using their device's PIN number (serial number) to send messages back and forth.
This is an application designed specifically for BlackBerry devices and is almost completely exclusive to the BlackBerry. There is a program called BlackBerry Connect which generates a PIN on select Windows Mobile Devices and allows BlackBerry users to send messages to the Windows Mobile Devices. Messaging is strictly one-way and the Windows Mobile Devices are not allowed to reply to the BlackBerry device.
BBM messenger for iPhone is likely something that will never happen. There are many reasons why, but the most obvious is competition. It would not be a practical business decision for BlackBerry to begin developing an application for their number one competitor in the smartphone market.
If you miss BBM, there are a few solutions. While these solutions will not allow you to communicate with your BlackBerry friends, they will allow BBM like functionality on the iPhone and between iPhone users.
WhatsApp
WhatsApp is one of the best BBM for iPhone alternatives. It offers very similar functions to BBM in a nice, sleek and shiny package which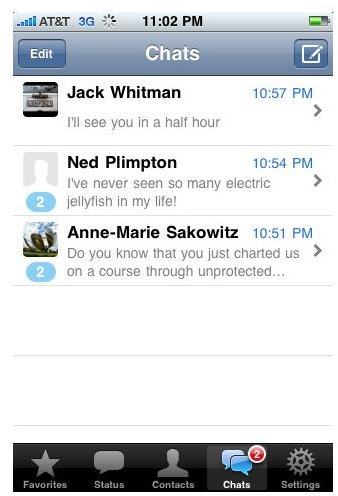 works on the iPhone. The best part of WhatsApp is that it works on Android, BlackBerry and Nokia too. You can have true BBM like messaging with all your friends, including those on the BlackBerry!
The biggest challenge will be convincing your friends to switch to WhatsApp, which is made easy with the Tell-a-friend feature. WhatsApp allows for unlimited transfer of regular text messages, sounds, images and video across all the supported platforms. The app is well designed, easy to use and best of all, it's cheap. WhatsApp leaves little to be desired and the cross-platform support is one of its biggest strengths. This very well may be the best BBM for iPhone solution available. Update: This app now supports Push on the iPhone.
Download WhatsApp for $0.99 from the iTunes Store (Download Link).
PingChat!
This is another BBM for iPhone solution. PingChat! is a cross-platform (iPhone, Android and BlackBerry) messenger which enables real-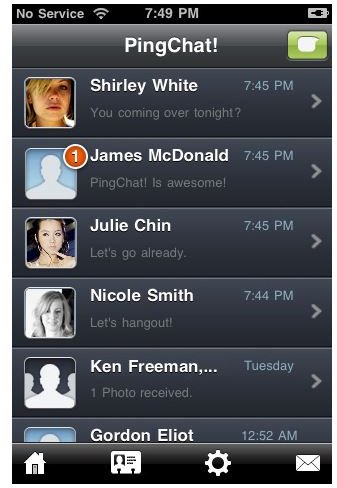 time conversations between smartphone users.
If you are looking for BBM for iPhone, PingChat! may come close enough to fill your expectations. It enables real-time cross-platform chatting and supports a great list of features including profiles, group chat and media sharing. This is a great way to chat and share media across multiple platforms.
Setup is simple and the application works like a charm. Simply create a PingChat ID, share it and connect. The best part is that the application is free. (iTunes Download Link).
More Details
If these solutions do not fulfill your desire to have BBM for iPhone, you are out of luck. Due to competition, BlackBerry will not likely release the BBM for iPhone.
There are no official nor unofficial apps available to bring the true BBM to the iPhone. While it may one day be possible to make an unofficial app, it would still require a BlackBerry PIN which would require you to purchase and activate a BlackBerry to use the messenger. Therefore, these BBM for iPhone imitations are the best solutions currently available. There are several other applications available, however, these are our two favorites based on price, functionality and ease of use.
Be sure to take a look at this full review of WhatsApp. Also read this article on BBM to find out why everyone loves BBM so much!