Best Photo Editing Apps for the iPhone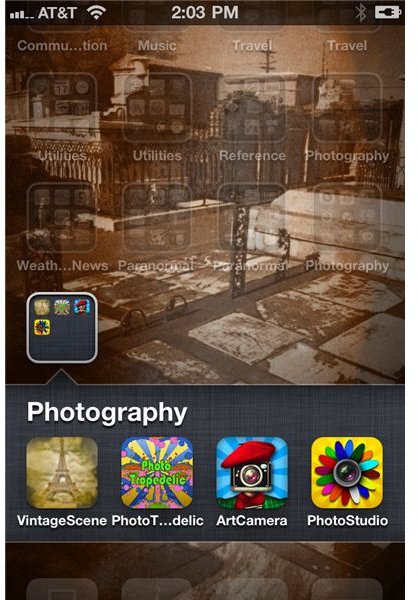 Best Photo Editing Apps for the iPhone
One of the best things about the iPhone, especially the iPhone 4, is the amazing quality of the HDR photos this phone takes. In addition to great photos, there are dozens of photo editing apps that can give dramatic effects and lend a professional touch to your photos. This type of editing software is extremely expensive to buy for PCs but costs only a couple of dollars for the iPhone and each app is unique in what it can do. Let's look at four of the most compelling and cool photo editing iPhone apps.
Vintage Scenes
Vintage Scenes is a very cool app for those who are interested in giving their photos the ultimate time warp wash. There are seventeen vintage filters to choose from, ranging from "overexposed" for that washed out look, to dark and mysterious, with everything in between. Combine filters for an even more dramatic effect. You can also adjust the image strength, how old you want the photo to look, how strong you want the outlines to be and how faded you want the photo to look. There are nine different textures to choose from as well. This is a very cool app that can render striking photographic results.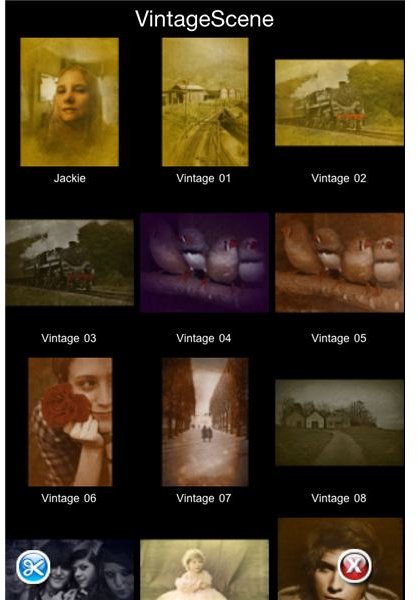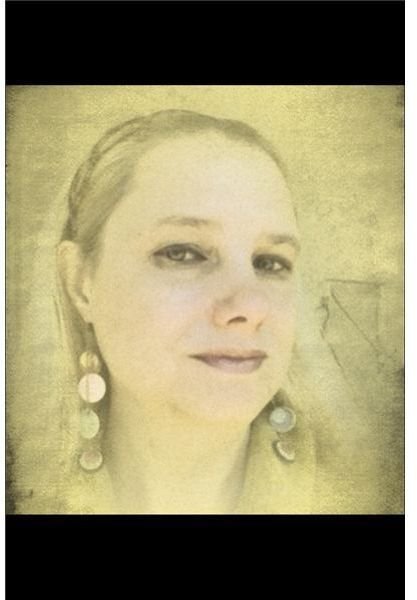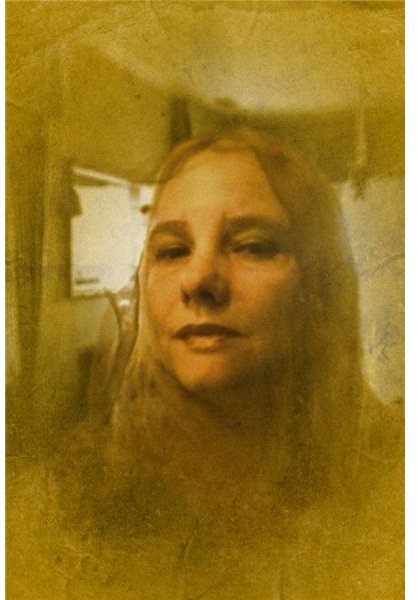 Photo Tropedelic
Photo Tropedelic appeals to the psychedelic hippie in all of us! Simply take a photo or upload one from the album on your phone and this app will render an amazing, multi layered, pixelated effect reminiscent of a nice (or bad, depending on your mood) acid trip. Upload the same photo two or three times to get even more interesting or bizarre effects. This app allows you to adjust the amount of colors and level of image clarity used. Play around with the settings and sit back and watch the show.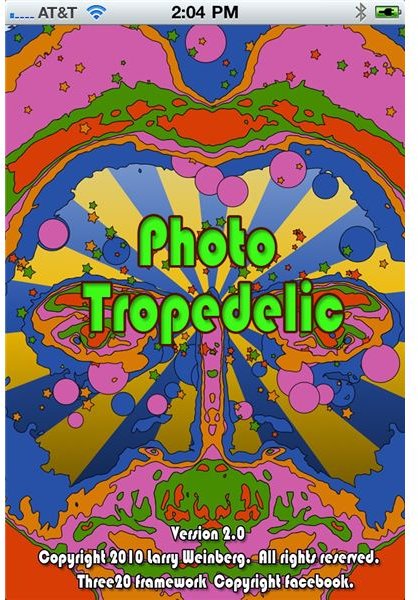 Art Camera
This app offers several art based filters to create textured, artistic photos. Over laying one filter onto another creates more unusual and artistic looking pictures. This app has four categories, art, additional, modern art frames and art quads. Within these categories are several effects including art poster, Claud Monet (pictured here), neon light, oil paint, etc. If you're an artist and you would like to make works of art out of your iPhone photos, this is a quick, inexpensive application that can do just that.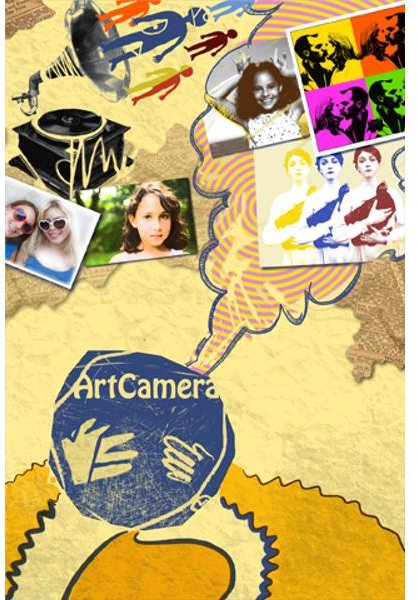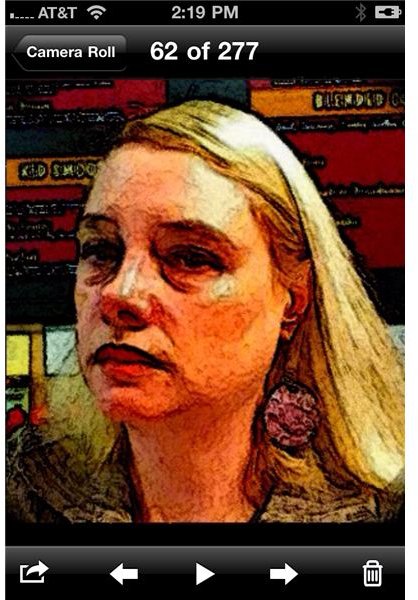 Photo Studio
Art Camera is a must have photo editing app for anyone who loves to customize their photographs. This app is chock full of everything from cropping tools, saturation, brightness adjustments as well as over a hundred different effects and filters. Each effect is categorized, within twenty three separate categories. Some of the effects include "night vision camera" or "Old T.V." (pictured here). This camera app has everything you need to create professional photos with a few taps on the touchscreen of your phone.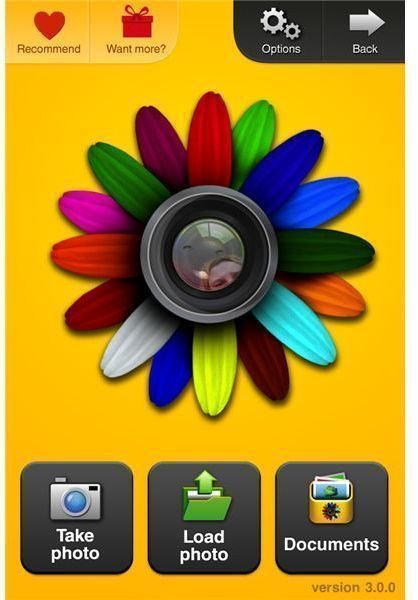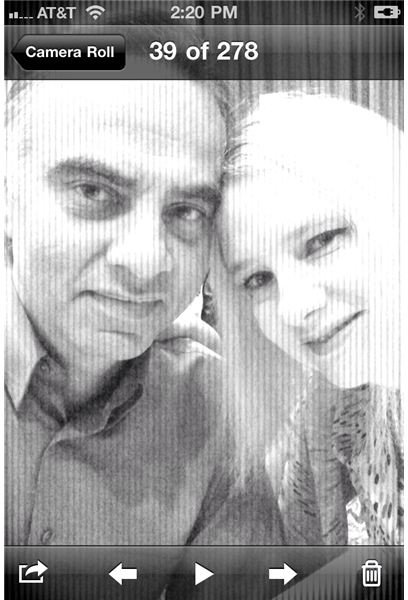 Just a Click Away
Photo editing has never been easier, thanks to the variety of photo editing apps available for the iPhone. Most of these apps are easy to master and fun to implement. You may also be interested in reading about apps to edit and enhance your photos and the top ten iPhone camera apps. Now get out there and start taking pictures!