Frequently Asked iPhone Questions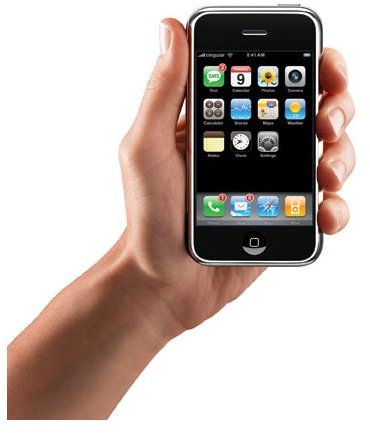 1. What is the iPhone?
Answer: The answer to the first iPhone FAQ in the list is this: The iPhone is simply a mobile handheld device that integrates a cell phone, an Internet device and an iPod. It is a strong competitor in the smartphone market. You can find details of iPhone features in each model in these articles:
2. What operating system runs on the iPhone?
Answer: The operating system running on the iPhone is a scaled down version of the Mac OS X, called iOS. It has a custom designed interface, specially created for touch-based input.
3. What processor, RAM powers the iPhone?
Answer: The iPhone and iPhone 3G are both powered by an ARM11 processor with a frequency of 412MHz and 128MB RAM. The iPhone 3GS uses a more efficient version of ARM 'Cortex A8' processor, which has a frequency of 600MHz, and 256MB RAM. The iPhone 4 comes installed with a faster - 1 GHz processor, and more internal memory of 512 MB RAM.
4. Am I allowed to run third-party applications on the iPhone?
Answer: The Apple App Store allows you to download applications (both free and paid) for your phone. The original iPhone didn't support 3rd party apps, hence developers were forced to create web-based apps that they could run on the Safari browser of the iPhone. These apps did not run very smoothly, and they couldn't use the advanced features of the iPhone, such as multi-touch. But, now numerous third-party applications are available that you can download and run on your iPhone. Check out the top iPhone apps to get some ideas.
5. Is it possible to sync my iPhone with my Mac/PC?
Answer: Of course. iTunes provides services to synchronize your iPhone to the PC or Mac. You can sync your Safari bookmarks, Internet Explorer bookmarks (PC), Mac Mail/Outlook/Outlook Express emails, iTunes music/videos, iPhoto photos or photos from a PC folder, Mac Address Book and Outlook contacts. Check out the iPhone syncing guide for help.
6. How do I buy an iPhone?
Answer: Well, you have several options. You can buy an iPhone from your local Apple retail stores. Click on 'Apple Store Finder' to find out the nearest Apple retail store to you. Alternatively, you can buy an iPhone at AT&T/Cingular stores (click on AT&T Store Finder to find nearest stores), Best Buy stores (Store Finder) and Wal-Mart (Store Finder). If you want to purchase your iPhone online, then you can do so at the online Apple Store (buyiphone.apple.com), or AT&T's. If you live outside the US, then point your browsers to www.apple.com/iphone/countries to find out what purchasing options are available for your country.
7. Are the iPhones 3G phones?
Answer: Yes, except for the original iPhone, the iPhone 3G, 3GS, and iPhone 4 are 3G phones. The original iPhone used the AT&T's EDGE/GSM network, hence it is classified as a '2.5G phone'.
8. Does iPhone support Wi-Fi?
Answer: Yes, all the models of iPhone support the Wi-Fi network of 802.11b/g. This provides a theoretical data rate of up to 54Mbps. In reality, however, the iPhone 3G provides a downlink speed of up to 11Mbps, iPhone 3GS gives around 20 Mbps, and the iPhone 4 offers slightly better speed.
Continue to Page 2: iPhone FAQ 9 - 19
9. How well does the iPhone camera perform?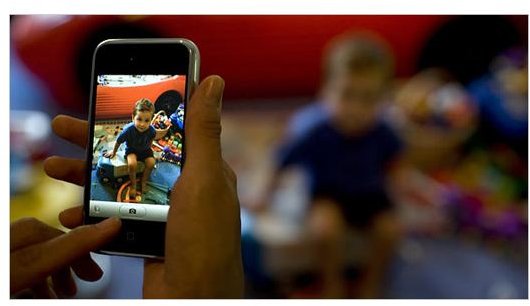 Answer: The original iPhone and iPhone 3G both have pretty average cameras. The iPhone's camera quality is not that impressive, as pictures can come out grainy and it depends too much on external lighting conditions for its performance. The iPhone 3GS has an improved camera with features like exposure adjustment, and a better autofocus. The iPhone 4's camera is a high-end camera. It features 5x digital zoom, 5 MP sensor, and LED flash, and performs much better than the iPhone 3G and 3GS.
Check out the top ten iPhone camera apps to make the most of your iPhone camera.
10. Is the screen of the iPhone bright enough?
Answer: Yes, the iPhone's screen is bright enough and usable in dim light, sunlight, and other light conditions. However, in extremely bright sunlight, some photos or videos can appear a bit washed out. The iPhone 4 screen is sharp and clear, but the brightness is a bit lower than that of the iPhone 3G and 3GS.
11. Which service providers work with the iPhone?
Answer: The iPhone sells with service from AT&T Wireless and now you can also get a Verizon iPhone (in the US). The carrier outside the US depends on which country you're talking about. For example, in the UK, the official iPhone carrier is O2.
12. Is it possible to buy an iPhone which can work with GSM network?
Answer: Well, it is not possible in the US. But there are a number of hacking methods (not authorized) so you can unlock your iPhone to work with other providers. But remember, the Apple technical support service ends when you unlock the iPhone.
13. Is it possible to use the iPhone on Wi-Fi subscription services like those offered by Starbucks?
Answer: Yes
14. What security standards are supported for the iPhone's Wi-Fi capability?
Answer: The iPhone supports the WPA standard, WEP standard and WPA2 standard.
15. Is it possible to use a VoIP service with the iPhone?
Answer: You can use the Skype VoIP software, or any other software from the App Store. You can make calls over the Wi-Fi network, but not over your data network.
16. Will I be able to keep my old phone number if I switch from another carrier to AT&T?
Answer: Of course. You can easily make the switch, and retain your number. You also have the option of doing this via Apple's Store, and without any additional fee.
17. Where are the keypad and buttons of the iPhone located?
Answer: The iPhone is a primarily touch-based phone with an onscreen keyboard. Hence, the keypad isn't present. Also, the iPhone has dedicated buttons on its sides and on the top for various functions like wake, sleep, ringer silence/volume etc.
18. Is it possible to plug in an external keyboard to work with the iPhone?
Answer: Yes it is possible, but only with iPhone 4.
19. Does the iPhone ship with earphones or hands-free?
Answer: Yes, the iPhone ships with stereo earphones, and they have a microphone in one cord. The iPhone 3GS and iPhone 4 have the additional feature of remote, and volume control on the cord.
Continue to Page 3: iPhone FAQ 20 - 35
20. What instant messaging software can I use with the iPhone?
Answer: You can use common IM clients, such as AIM, Yahoo!, ICQ and GMail on your iPhone. All these clients are available from the App Store. Check out the top iPhone IM apps for some ideas.
21. I see an iChat icon on the home screen of the iPhone. What is it?
Answer: This is simply the icon representing SMS/MMS messaging.
22. Is it possible to enter calendar items on the iPhone directly?
Answer: Yes it is. And these items can be synced to your Mac/PC via iTunes, MobileMe or Exchange.
23. Is there an airplane mode on the iPhone?
Answer: Yes, the airplane mode is present on the iPhone. While you are in flight, the iPhone will disable phone calls, text messaging/MMS and any connectivity options (like Wi-Fi, Bluetooth, and data service).
24. But what about airlines that offer in-flight Wi-Fi service?
Answer: Sure. You can use this service by turning on 'Airplane Mode' in Settings, and then turning on Wi-Fi.
25. Is 'Disk Mode' supported by the iPhone?
Answer: Yes, you can use your iPhone in "Disk Mode", using iPhone Explorer. The iPhone Explorer is a free utility; you can download it from here.
26. Can I take notes on the iPhone?
Answer: Yes, you can. You just have to click on the 'Notes' icon on the home screen. You can also use third-party notes applications on your iPhone. Awesome Note is a great notes taking application for iPhone. Its price is $3.99; you can download it from here.
27. Can the iPhone play HD video?
Answer: The original iPhone, iPhone 3G and iPhone 3GS cannot run HD movies; but the latest – iPhone 4 does support HD format videos.
28. So can I buy videos from the iTunes store?
Answer: Yes you can. The HD videos for iPhone are sold in the iTunes Store.
29. What is the Web browser on the iPhone?
Answer: The default web browser on iPhone is Apple's Safari. If you don't like it then check out alternate web browsers for iPhone.
30. Does the browser have support for Java or Flash?
Answer: No, Safari doesn't support Java or Flash.
31. Can I have multiple e-mail accounts and use them with the iPhone?
Answer: Yes you can. Here's a guide to e-mail set up on the iPhone.
32. Can I rearrange icons on the iPhone's home screen? How?
Answer: Sure. Just tap and press down on any icon, and it will start wiggling. Simply tap and hold the icon, and drag it over to your desired location.
33. What exactly is a widget?
Answer: A widget on the iPhone is any icon on the home screen that is not 'Phone', 'Safari', 'Mail', or 'iPod'. They're not the same as Android widgets.
34. How can I share photos I take with the iPhone camera?
Answer: You can send the photos to your friends via email or MMS. You can also transfer them to your PC and then share with anyone on Facebook, e-mail, etc.
35. What audio formats does iPhone support?
Answer: iPhone supports AAC, MP3, WAV and AIFF.
Conclusion
These were some of the iPhone FAQs that are most important about the iPhone. After going through this iPhone FAQ, I hope you now have a better understanding of the iPhone than before.
Image Credits: