Hidden Gems: iPhone Apps You've Never Heard Of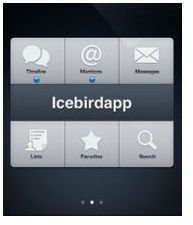 Not All Apps Are On The App Store Homepage
There are thousands of apps in the iTunes App Store. Many go unnoticed by websites and/or the average app store shopper because they are buried in the depths of the App Store. Unless you are looking for a specific type of app through a search you may never find some of the best. Even searching for a specific type of app can give you a list of hundreds to sort through. How do you know what to buy? Here is a list of apps that I consider hidden gems in the App Store. They work great for me and I use them on a regular basis.
The Apps
Icebird for iPhone - $3.99. There are a ton, and I mean a ton, of Twitter apps for the iPhone in the App Store. I think Apple could add a "Twitter" category for apps and have no problem filling it. You hear about certain ones all of the time, and there is even an official Twitter app. I have tried a bunch and my favorite, and the only one I use, is Icebird. Icebird is very clean, easy to use and extremely fast. The home screen is broken up into the different types of tweets and is a nice way to know when you have messages and/or additions to your timeline.
iTookOff Paid Leave Tracker - $.99. This is probably the best $.99 I have spent. I had a major problem tracking my sick and personal days at work. I tried note apps, and I have tried calendar apps which were OK, but not good enough. I then looked for apps that tracked vacation days and found iTookOff. This app is fantastic. It tracks different types of leave, you can customize the categories and the developer is very responsive to emails. You enter the date for the day you missed, a reason and it subtracts it from the total. It even resets or adds to the total on a specified date each year. I found a bug and emailed the developer. It was fixed and updated within no time. Since I started using this app I am able to easily keep track of my days at work.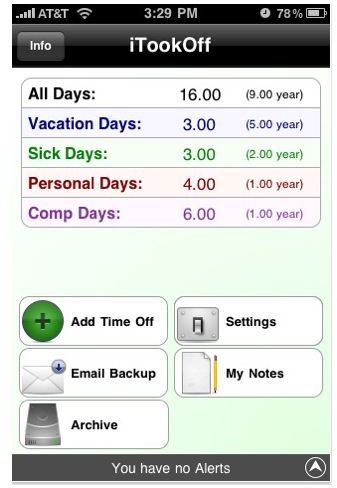 Word Solitaire: Aurora - $.99. This wouldn't be a list without a game in it. Word Solitaire was and is a great game. This app is the sequel that adds features and looks better. Basically, both games are based on the simple solitaire card game. However, instead of arranging numbers in order you are arranging letters into words. The new version adds different modes and Game Center support. This is a great time killer while waiting at the doctor's office (for example). If you know how to play solitaire you will have no problem learning how to play Word Solitaire. I would pick up both versions, but if you have to make a choice go for Aurora.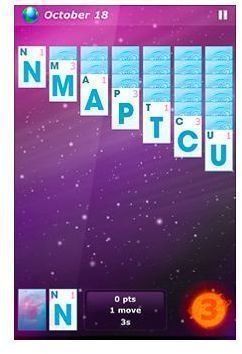 News360 - FREE. News 360 is my new favorite news app. It collects headlines from news sources across the internet and gives a summary of the story and you can see the original by clicking through. My favorite feature is the local news. You click the location icon and you get news from local news sources, and it is surprisingly accurate. I have been using News 360 for local news almost as much as, if not more than my local newspaper's app. It has also replaced the USA Today app as my national and world news app.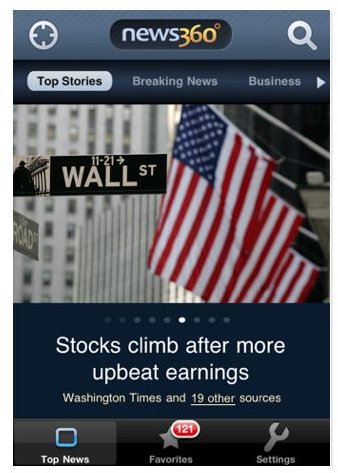 AppAdvice - $1.99. I use the AppAdvice app on a daily basis. It is an app based on the AppAdvice website. You might be wondering "Why I would pay for an app when I can go to the website for free?" Let me tell you. First, the app presents the website and articles in a much more iOS friendly interface. Second, the app/website has great articles on app news, iOS news, reviews, and more. Included in those articles is a list of apps that have changed their prices to free for the day or a limited time. I have already made back my $2 I paid for the app by learning about apps that have gone free. Finally, $2 is not expensive and for a one time fee you are supporting the site and developers to keep the app going.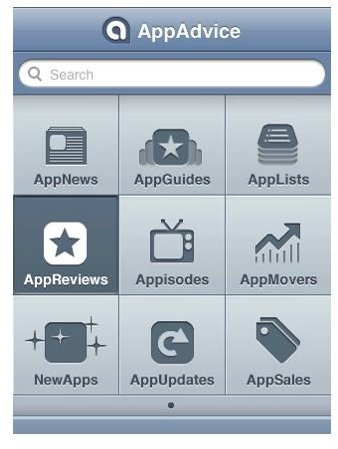 Is there an app on your iPhone that you think doesn't get the attention it deserves and is a "hidden gem?" If so post it below. I'd love to find out about more apps that I have never heard of.