Lets Go Shopping With The iPhone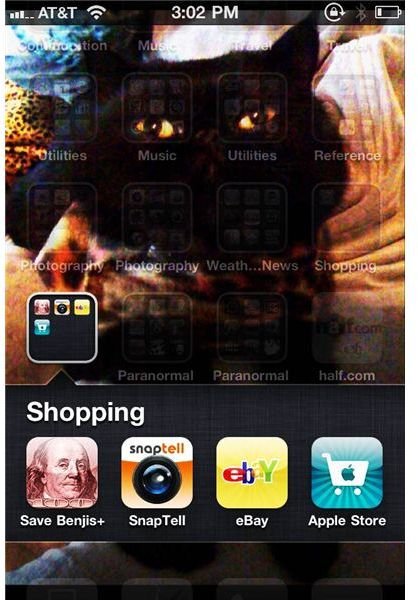 Let's go shopping on the iPhone!
Internet shopping has been around for as long as the Internet has been here. When Apple released the iPhone, however, web shopping became even faster and more convenient with the advent of various shopping applications designed especially for the iPhone. Let's take a look at some of the best shopping apps for the iPhone.
Ebay App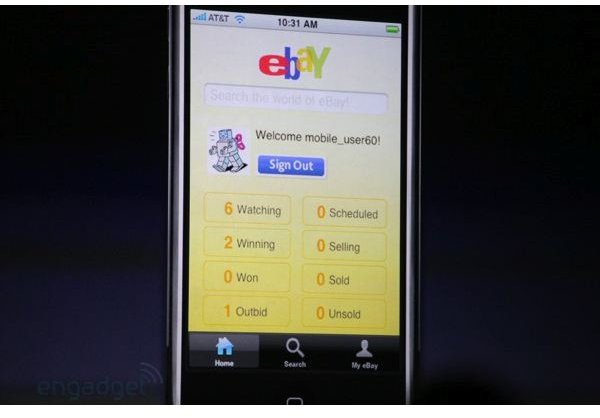 For all of you eBay addicts out there, this iPhone shopping app is a necessity for keeping track of your auctions while on the go. You can place bids, get real time updates on auctions and send sellers questions. You can also get push notifications when an item you have been watching is ending soon. You can do virtually everything in this shopping app that you can do on the full Internet site.
Save Benjis+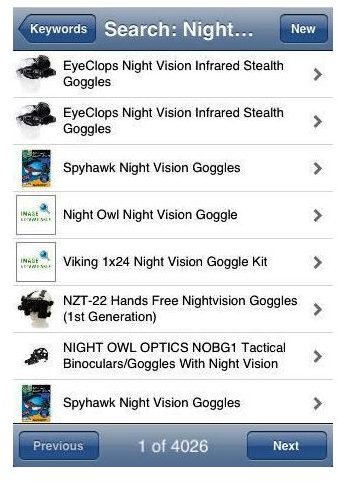 Have you ever been out shopping and found an item you wanted to know the Internet price of? This is a great app that allows you to type in the name or scan the bar code of a product and compare prices for that item on web based stores. This iPhone shopping app pulls up all the major sites such as eBay, Amazon, buy.com etc. A link to that item on each listed site is provided, making it super easy to buy.
Snap Tell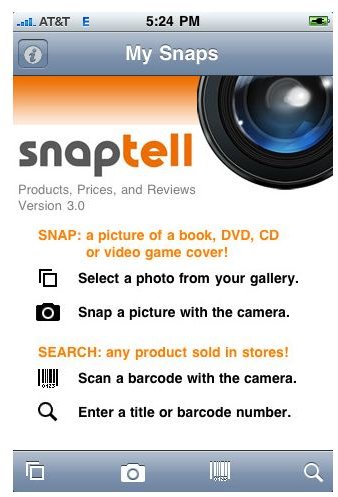 This is a great app for students who are looking for the best deals on text books. You simply take a picture of the book you're thinking of buying and the app scans the image and gives you the prices of the product on Internet sites such as Amazon and Abe Books. It's fast, easy to use and comes in handy at the brick and mortar book stores for a quick price comparison check. This app even gives local prices complete with phone numbers and directions.
The Apple Store App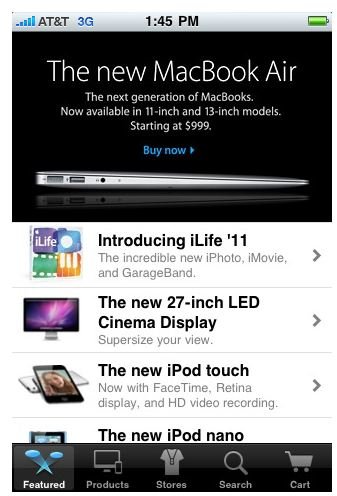 This app was just released in October of 2010. Apple has finally provided an amazingly easy way to purchase their products directly through the iPhone. A complete list of products is displayed in a user friendly interface. Purchases are processed through your Apple account and sent directly to your home. You can even reserve products such as iPhones before they are released to the general public. If you love all things Apple, ths iPhone shopping app is a dream come true!
Gilt City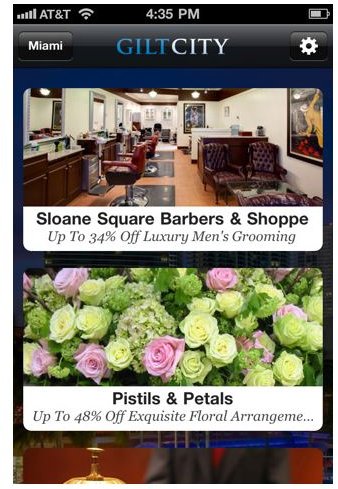 This is a great iPhone shopping app for those looking for amazing discounts on products offered for a limited time in their chosen city. There is a list of five or six deals offered and the list changes daily. The deals range from 70% on cosmetic surgery to discounted tickets to shows or wine tasting events. Often fine dining and jewelry discounts are offered. To purchase these deals, you must have an account with Gilt City. Currently their are seven major cities listed on this app, including San Francisco, Chicago, New York and Miami.
Related Links