iPhone Virus Protection: Apps to Guard Against Viruses on Your iPhone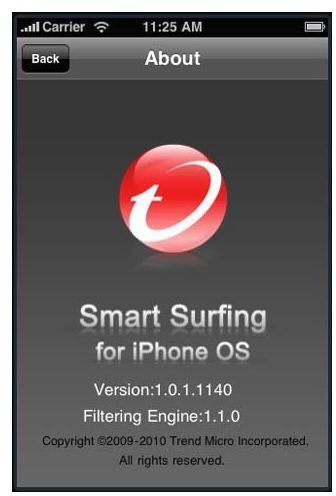 Little Supply & No Demand
There is not a whole lot offered in terms of iPhone virus protection. This may or may not come as a surprise, but the reasoning is simple. There is very little demand for iPhone virus protection and therefore developers do not want to spend the time or money to create these applications. Many users aren't even aware that their iPhone can get viruses and thus often ask, "Can my iPhone get a virus?"
On a non-jailbroken ("stock") iPhone, only Apple approved apps are allowed, from the App Store. That in combination with the native iOS makes it almost impossible for the iPhone to catch a virus. Therefore, the majority of users will have absolutely no need to install any iPhone virus protection.
Jailbroken users on the other hand, may find some value in virus protection for their iPhone. There are no major viruses or attacks against the iPhone, however, they will likely emerge. Jailbroken iPhone's can run any application, including non-approved apps, therefore they do run the risk of a potentially harmful virus. A few select developers have taken this into consideration and released (or announced) iPhone virus protection.
Trend Smart Surfing
While this is not necessary an antivirus app for the iPhone, it does offer iPhone virus protection in a different manner. Many viruses, spyware and adware applications enter your device via the internet. This can include through downloaded apps in your browser or malicious web pages which exploit security holes in the browser.
The Smart Surfing app by security giant Trend Micro will protect your iPhone from all types of internet based threats, include false web pages. Again, this is not necessary iPhone virus protection in the traditional sense, however, it does offer a means to protect your iPhone from potential threats which may include web transmitted viruses.
Smart Surfing can be downloaded for free. (Download Link)
VirusBarrier X5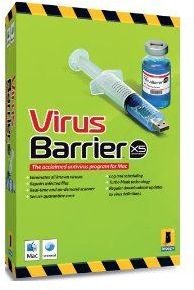 VirusBarrier X5 added iPhone virus protection support as of version 10.5.3. For those familiar with VirusBarrier, this is a welcome addition. For those who are not, VirusBarrier is generally considered to be one of the best virus protection applications for Mac users.
VirusBarrier is offered by Intego. The actual scan is initiated via the software on the computer and therefore there is no need for an iPhone app. Simply connect the iPhone to your Mac and run a virus scan using VirusBarrier X5. The iPhone will automatically be scanned and cleaned, just as the computer is scanned and cleaned. Intego may be looking into the future of iPhone virus protection, as it is much more practical to scan the iPhone in a tethered fashion versus an independent program on the iPhone which could become compromised. Read the full review of VirusBarrier X5, here.
Possible Upcoming Solutions
The above mentioned solutions are the current extent of iPhone virus protection. Several companies have announced plans or potential plans for upcoming iPhone security suites. At this time there is very little need and this is likely why many companies are hesitating to design iPhone virus protection software.
Security giant McAfee announced in 2009 that they were planning to develop a security suite for the entire Apple family of products. This was going to include the iPhone. There has still not been any new details released about their plans and there has been no application released for the iPhone. Several Asian companies have also announced plans for iPhone virus protection software, however, there have been no usable products released.