2010 iPhone Holiday Shopping: Gifts for iPhone Users This Holiday Season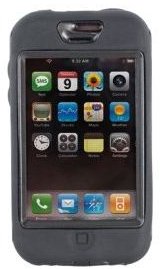 Checking Off That iPhone Shopping List
Now that the iPhone 4 has been released and this technology is in the hands of more users than ever before, the upcoming holiday season seems to be looming with an overwhelming list of possible iPhone gift ideas. The number of ideas you can add to your holiday shopping list for iPhone users is almost endless, and your choice really comes down to how they use their iPhone and what you think they would get the most out of. This years new line up of iPhone gifts is really playing to the new diversity of users and the way that the iPhone is being integrated into almost every area of life though its extensive implementation of apps. Here is a look into how to create an iPhone shopping list of gifts for iPhone users this holiday season.
Top iPhone Cases
iPhone accessories are always going to be a great iPhone gift idea as long as they are practical in use, which is what often rules out many of the stranger iPhone accessories that have begun to pop up around the internet. With the prohibitively high price and lack of a substantial insurance plan outside of AppleCare, it is important to protect the iPhone above all other concerns. This is why an iPhone case is going to be a great option for this year's iPhone shopping list and new releases are showing up to challenge the top iPhone cases.
The Otter Box has always stood out as the top iPhone case for many users as it has been marked as one of the best protective cases for both the body of the iPhone and the touchscreen. The Otter Box does tend to make the iPhone much larger than its normal stature and will also add some weight, so this may be a drawback when you are trying to be selective during your iPhone holiday shopping.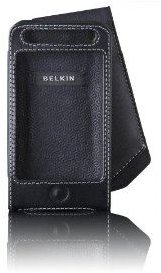 If the person on your holiday shopping list would like a less intrusive and obtuse iPhone case then you might want to shift over to the Belkin Leather Flip Folio for $35. The main purpose of the Belkin case is to bring a flap over the iPhone's touchscreen to protect it, which is going to be generally light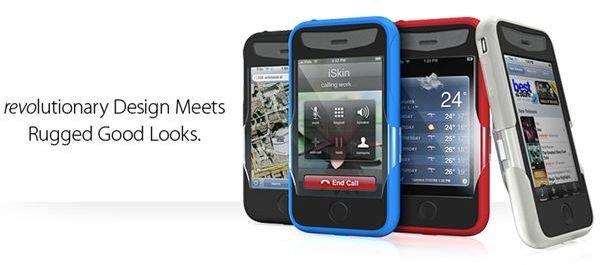 ter and a great stocking stuffer.
The iSkin Revo 2 is one of the best iPhone cases that takes a much lighter approach to iPhone protection by slipping over the body and touchscreen more easily and maintaining the protection without as much bulk. The iSkin Revo can range from $25-35 and can be compared much more to the iPhone bumper case than the other top iPhone cases.
For more ideas check out the Best Leather Cases for iPhone 4, the Strongest iPhone 4 Cases and the Top Ten Eco Friendly iPhone Cases.
iPhone Telephoto Lens
The iPhone is still relatively new to its camera features, especially the 720p HD capabilities. While the iPhone's camera is more than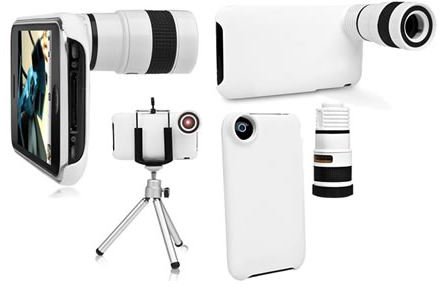 acceptable in most cases, some iPhone users are trying to take it to the next level. The iPhone lacks a credible zoom function and so some retailers are selling outside peripherals that will build on the iPhone's camera technology externally. A telephoto lens is a fun addition to the iPhone's camera and is great for an iPhone gift as it is not a practical option for everyday iPhone use. The actual price of an iPhone's telephoto lens is going to range quite a bit, and you can often find iPhone telephoto lenses in combination with a tripod.
iPhone Telephoto Lens Shopping List
iPhone Video Gifts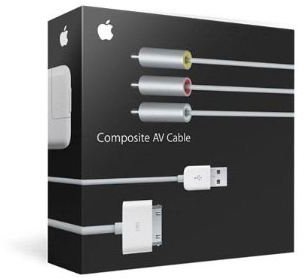 Since the iPhone is also a full service media player with video ability many new iPhone users are trying to push its technology past the limits of the 3.5 inch touch screen. One option for this is the use of iPhone video out cables that will allow you to plug in the iPhone into outside monitors and televisions in the same way that you would use a DVD player or Apple TV. These cables can range anywhere from around $15 to a $100 depending on the options you get, and this is also going to have the ability to affect the transfer of quality from the iPhone to the television you are watching it on. The first party Apple iPhone video out cables come with the ability to run on iPods as well and will usually cost you about $49.
Buy the Apple iPhone Video / Audio Out Cable
An even more centralized iPhone gift option for your iPhone shopping list could be to look toward an iPhone or iPod video dock, which takes the standard idea of the iPod dock that plays music on a portable speaker system and extends it to video. What these iPhone and

iPod video docks do is to allow for a larger screen than the one of the touchscreen, along with small speakers. These are not going to be anywhere near the video size or capability that you are going to get when you have an actual television monitor, but it is going to allow for a portable viewing apparatus. These also have a large price range from around $75 to over $200, but finding a price somewhere in the middle is going to be a good gift choice since the actual technical specifications are not very different between the middle and high priced iPhone video docks.
iTunes Gift Cards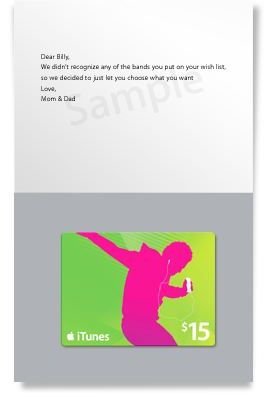 iTunes Gift Cards continue to be the iPhone gift of choice in many holiday seasons because of how easy they are to purchase and how wide their appeal is, which is great for last minute iPhone gift ideas. You can buy iTunes Gift Cards at most grocery stores these days or you can purchase them directly from Apple or other retailers. For the iTunes Gift Card you purchase them by dollar amount and then these can be used at the iTunes Store for different media purchases such as songs, full albums, movies, and TV shows.