iPhone Troubleshooting: What to Do if Your Have Trouble Logging Into iPhone Apps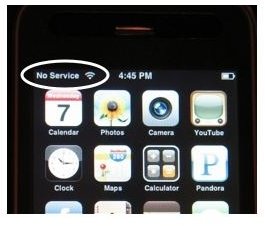 Checking In With iPhone Apps
Plenty of iPhone apps are actually a gateway to web-based applications where the content requires an account set up. To do this, you have to log into the iPhone apps so that your account can be verified, which may or may not require you to make an account through a separate web portal. This may require you to log into your iPhone apps each time or have an automatic log in situation, but either way you have to reconnect with these applications. If you find that you have trouble logging into these iPhone apps, there are a lot of problems that could be coming up, so here are a few tips for troubleshooting this situation on your iPhone.
Internet Connection
If you are having trouble logging into iPhone apps, the first thing you should look into is your internet connection. This is not as much
of a problem when logging into iPhone apps on the iPhone because of the assumption of constant connectivity with the 3G network. Take a look to make sure that you are not in Airplane Mode on your iPhone and then make sure to check the level of service that you have. Logging into iPhone apps will often require a consistent internet connection, therefore a situation where there is a low signal can end up being the source of the issue.
Software Issues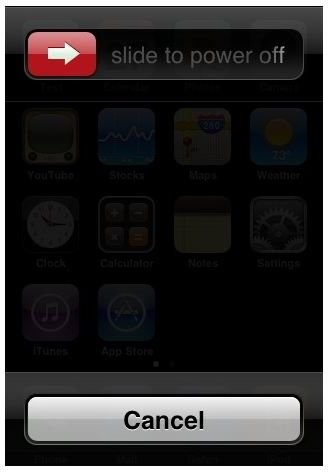 When you have trouble logging into iPhone apps it may mean a number of different things, and it may simply mean that when you are trying to log into iPhone apps, they crash. This may not actually be a problem directly with logging into iPhone apps, but instead a problem with the iOS where the iPhone apps are closing out every time that you try to log in. What you should try in these situations is to actually deal with the iPhone as though it has frozen or had some type of software corruption. Try first syncing the iPhone and turning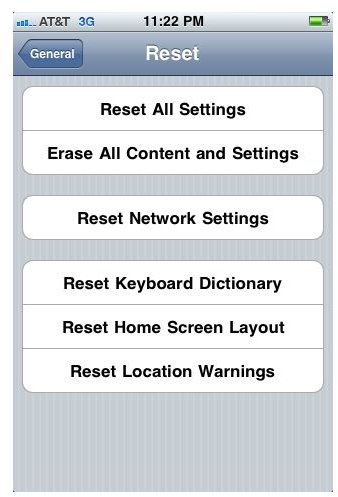 the iPhone on and off by holding the power button on top of the iPhone for several seconds, then sliding the slider to turn it off.
If you find that the trouble logging into iPhone apps continues, you should try to reset the iPhone's settings. Go into the iPhone Settings and then select General from the top of the third block of options, right above Mail, Contacts, Calendars. In the General Settings go to the very bottom option Reset. From here you are going to want to press the very top option, which is Reset All Settings.
Social Networking iPhone apps
Social networking iPhone apps are often the most common apps that you will have to sign into since they are accessing and interpreting an account that exists beyond the iPhone app itself. Twitter, Tumblr, Facebook, Linkedin, MySpace, and others tie directly into a multi platform format of accounts. If you are having trouble logging into iPhone apps then social networking iPhone apps will likely be where it starts.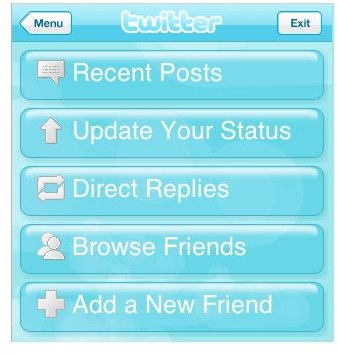 If you are having trouble logging into Twitter iPhone apps then you will have a few different elements to check, especially since there are more Twitter applications than any other social networking iPhone apps. First, you should check your Twitter username and password information by logging into Twitter from a computer. If this is correct, you can then try to download another free Twitter application, there are several, and try logging into that one. If it does allow for a log in to your Twitter account then you will likely see that the individual Twitter iPhone app that you are using is having a problem. The easiest way to combat this issue is to delete this Twitter iPhone app and reinstall it, unless you find a competing Twitter application that you would rather use.
If you are having trouble logging into Facebook or MySpace from your iPhone, it is going to be a different troubleshooting process since the company produced apps are the focus of use, instead of the varied third-party social networking iPhone apps as is the case of Twitter. You should first check the login information for both through the web browser, which you can try either through Safari or on a computer. The Facebook iPhone app has been designed to simply log in your information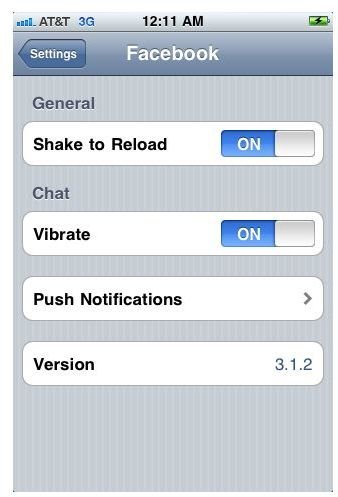 automatically once you have entered it, so that you do not have to actually enter your account information over and over again. If this information has been entered incorrectly it may cause trouble logging in automatically and you may just need to re-enter your account information so that automatic log in can continue.
Though most iPhone apps have their own app-specific settings in the iPhone Settings area, none of the settings for the social networking iPhone apps have anything that would give you trouble logging into them. If you believe that you are having trouble logging into social networking iPhone apps because of the lack of available Push Notifications then you should check the settings for each individual app as this is likely the source of the issue, and not a problem with logging in.
Restrictions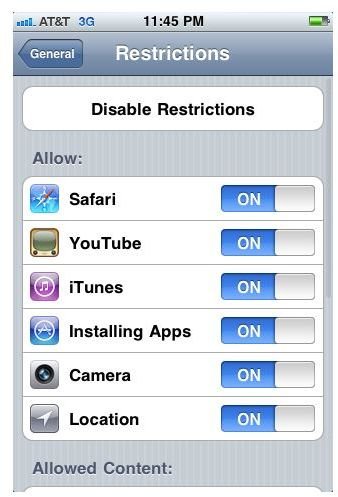 There are a lot of security settings available on the iPhone and users have the ability to limit the use of very specific actions on the iPhone, even those that involve the use of certain iPhone apps. If you are having trouble logging into iPhone apps, you may find that these apps are under the jurisdiction of the Restrictions section, and you may need to turn this off.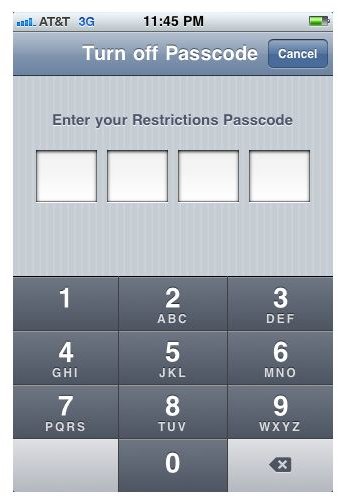 Go into the iPhone Settings and then go to General. Go to the bottom of the fourth block of options down and select Restrictions, which is right under Passcode Lock. Once in here you will quickly see if the Restrictions have been set, and if it says Enable Restrictions at the top of the list then they have not. If they are on then you will be able to see that they can limit access to the iPhone apps for Safari, YouTube, iTunes, as well as location features that could be used in apps, the camera and different iPod multimedia messages. If you want to repair this problem then you can either turn the restrictions off for each iPhone app individually or you can just disable the restrictions altogether, which will require you knowing and entering the passcode.
iPhone Keyboard Issues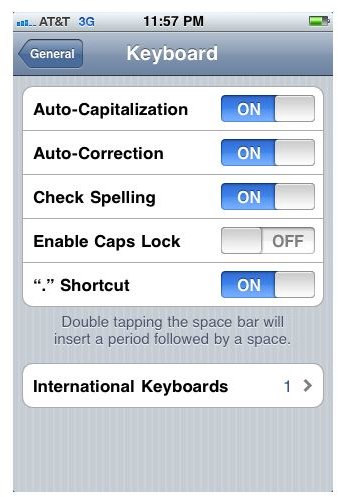 Much of what could be causing trouble logging into iPhone apps could simply be based around issues with the iPhone's keyboard. The iPhone keyboard has often been a lot of trouble for different users, and if you are required to enter account information with this then there may be problems involved with logging on. If you are having problems using the iPhone keyboard you may want to eliminate many of the keyboard's specific functions that can cause trouble logging into iPhone apps, such as Auto-Capitalization, Auto-Correction, and the period shortcut. Go into the iPhone Settings and go to General. Go to the fifth block of options down and select Keyboard, which is under Date & Time and above International. Here you have the option to begin turning off the different elements that are built to "aid" keyboard use and may be causing problems.
Another potential issue with the iPhone keyboard is the possibility that an international keyboard may have been selected. If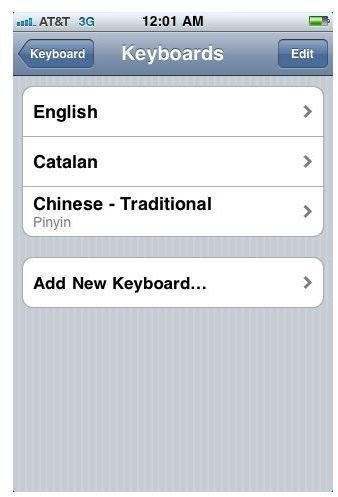 the keyboard of a different language is set, for whatever reason, then this is going to create serious trouble logging into iPhone apps. At the bottom of the iPhone keyboard settings, you will see an option for International Keyboards. In here you will just see English if there has not been another keyboard applied, or you will see other languages if you have added other keyboards. If you open up that specific keyboard you will see special selections as to the nature of the keyboard, like keyboard layout. When you are actually in your keyboard you will see a world button to the left of the space bar. This will allow you to shift the keyboard between the international keyboards listed in your International Keyboard options. The best way to avoid this interfering is to either specifically look at the keyboard before using it to log into iPhone apps, or simply delete the competing keyboard options. What this can simply do is create a problem when trying to type in password or log in information and it is best to eliminate any possible problem unless these keyboards are of immediate need, as is true with bilingual users.