What's the Best iPhone Apps Organizer?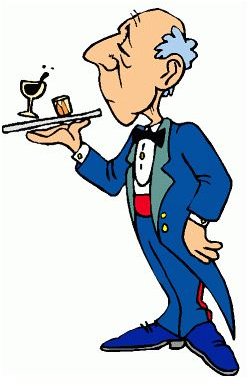 Messy Icons
If you are reading this article, you are probably in dire need of an iPhone apps organizer. Maybe your iPhone home-screen looks like a
jungle, or even worse – your kids playroom! If this is the case, you should consider an iPhone apps organizer to help keep your home-screen organized and tidy.
There are several different options for organizing your top iPhone apps. Some of the best options for organization are not in the App Store, they are in Cydia, available to jailbroken iPhone users. There are one or two options in the App Store, however, they have very limited functionality in terms of organization.
The App Store Way
There are truly not many options for organizing apps with App Store applications. This may be due to the restrictions of Apple or the limited market potential. There is currently one app, which stands out slightly more than the competition.
AppButler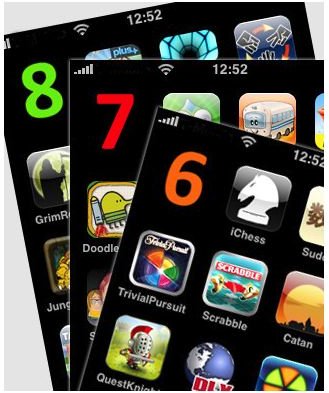 AppButler claims to be the first app for your apps. This may very well be true in terms of the first app, in the App Store. Long before AppButler there were several iPhone apps organizer applications in Cydia. AppButler actually offers a decent amount of flexibility and control over app organization.
The functionality is equivalent to that of most iPhone apps organizer apps found in Cydia for jailbroken users. It is possible to categorize apps by page, category and more. You can use pre-made category icons or set custom icons from the camera roll. Using AppButler will make it possible to arrange your apps in an incredibly creative and unique way. AppButler can be found in the iTunes App Store for $0.99. (Download Here)
App Organization Cydia Style
iPhone apps organizer apps are very common in Cydia. There are several tools, both old and new, which make it quite easy to customize and organize your iPhone home-screen. There are many different tools including an iPhone apps organizer which allows you to place your apps into folders.
SBOrganizer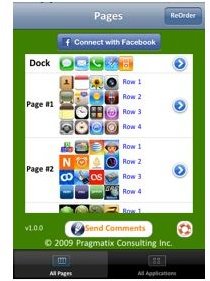 One of the original iPhone apps organizer tools, SBOrganizer allows you to do just about anything with your icons. Added support for iOS4 means SBOrganizer is not ready to become a thing of the past. Using this tool it is possible to reorder and reorganize apps directly on your iPhone, in just about any manner.
iOS4 folders are supported, meaning it is possible to move apps in and out of folders. Apps are quickly moved and reorganized and the app even supports alternate table row coloring. SBOrganizer is a great way to reorganize and reorder your apps, especially on iOS4. SBOrganizer can be found in the Big Boss Cydia Repo at a reasonable cost of $0.99.
AppFlow
More of an iPhone apps organizer alternative, AppFlow allows applications to be launched using cover flow style. Once you begin to use this app, you will quickly realize it is far superior to the home-screen method of launching apps.
You can customize the order of the apps, along with several other settings. Simply launch the AppFlow app (using one of many shortcut schemes, including shaking the iPhone) and scroll through your apps. Tap an app to launch it. AppFlow can be downloaded for free on Cydia from the ModMyi Repo.
Categories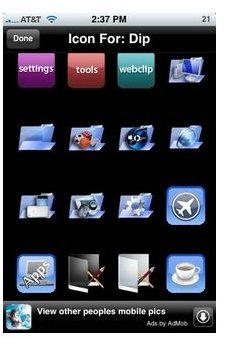 Categories is yet another great iPhone apps organizer. This tool will allow you to arrange the iPhone apps into categories, similar to folders. Custom icons can be set and there are a great set of pre-made icons already included.
The app is very simple to use, contents of each category can be quickly rearranged and new apps can be added and removed with the touch of a finger. Using categories is a great way to tidy up your iPhone and find exactly what you are looking for.
Resources
Here are some great resources to help you on your organizing journey. These resources offer some more suggestions for organizing, as well as information related to Cydia to help you find the aforementioned iPhone apps organizer solutions.