iPhone Movies - How to Watch Streaming Video on Your iPhone, iPod Touch, or iPad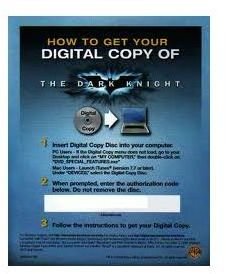 Watching movies on an iPhone is actually a lot of fun, and that crisp screen is perfect for digital videos. Many road trips or airline flights have been saved from boredom thanks to iPhone movies, and the process to get movies onto your iPhone, iPod Touch, or iPad is quite simple. In this article, we'll cover the different ways you can watch iPhone movies on your handheld device, either through digital download or streaming video online.
Digital Copies from DVD and Blu-ray
There has been a trend in the past couple of years for DVD and Blu-ray movies to include a 'bonus digital copy' of the movie, often found on a second disc. I love that the studios are doing this for their customers. After all, if you already own the DVD or Blu-ray, why should you have to buy a second copy for your mobile device? You could get DVD ripping software and make your own digital copy, but the process often takes hours and if you don't use the right settings, the video quality will be poor.
Instructions for how to import the bonus digital movie copy to your iTunes library should be included with the movie, but generally all you have to do is insert the disc into your computer, then enter a redemption code. Some redemption codes expire after a certain amount of time, so if you buy a movie that includes a bonus digital copy, you need to go ahead and redeem it as soon as possible. All the redemption process does is download a copy of the movie into your iTunes library, then you can transfer it to your iPhone, iPod Touch, or iPhone and watch as much as you want because you own it.
Streaming Netflix Movies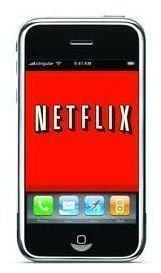 Another great way to watch iPhone movies is for you to download the free Netflix app and stream movies to your iPhone, iPod Touch, or iPad. You have to be a subscriber to the Netflix service, but you can get the '1 DVD out' plan which includes unlimited streaming for just $8.99/month. Given the amount of movies and TV shows you could watch in one month, you'd never get that good of a deal from renting videos at your local store or kiosk.
I have the Netflix app on my iPod Touch and it works great. It ties into my online queue or I can search through the newest or most popular releases. The download speeds over my home wireless network were very quick, and I went from installing the app to watching a movie in less than a minute's time. It's almost enough to make me justify buying an iPad.
(Image credit: Techshout.com)
Download or Rent from iTunes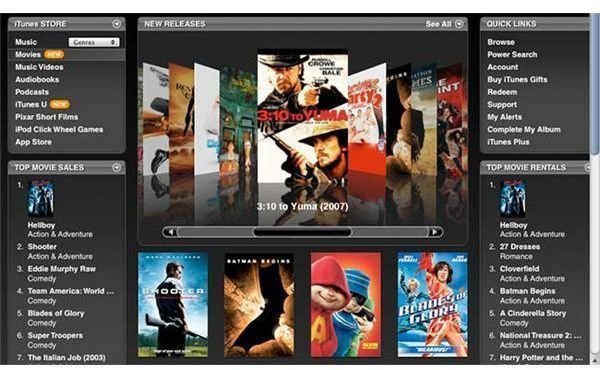 Another easy way to watch iPhone movies is to buy or rent them from the iTunes store. Apple regularly runs sales and specials on movie prices, such as $4.99 download to own movies, so you should check the iTunes movies section often to see if there is anything you might want on there. They even have 99 cent movie rentals, which is pretty awesome if you're looking for something quick and cheap. Otherwise, rental fees are often as much as $4.99.
When you rent from iTunes, you have to watch the movie within 24 hours and then your viewing license expires. The idea is that if you rent something you pretty much are expected to watch it right there, so don't rent a bunch of movies at once unless you plan to have a marathon. Buying movies from iTunes puts a permanent digital copy of the movie into your library and you can watch any time you want.
Note: Movies can take up a lot of space on your iPhone, iPod Touch, or iPad. For that reason, be sure to only check the box next to the movies you want to manually sync, otherwise you will fill up your device.
Online Movie Download Services
In addition to Netflix, there are some other movie download apps you can get for your iPhone, iPod Touch, and iTunes. These include mSpot Movies (read review), which is a free app but requires you to sign up for a monthly service fee to actually watch anything. Their prices aren't any better than the iTunes store, so the app seems kind of pointless. If you want to watch Hulu on your iPhone, you can download the free Hulu+ app (read review), but it also requires a $9.99 monthly subscription fee and much of the same content they offer can be found on Netflix. I wanted to mention these options for people who don't have Netflix accounts, though I must say that the best deal is really to go with Netflix.
For more information on watching movies and videos online with your iPhone, check out this article on the best streaming video apps.