Best Options for a Talk to Text Application for iPhone 4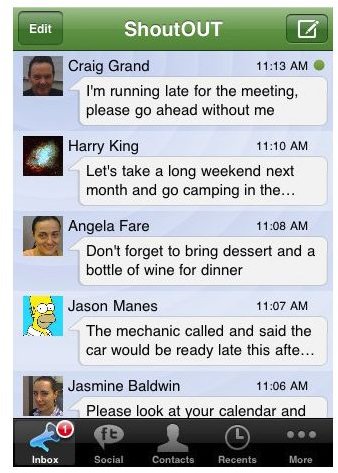 ShoutOUT - Speech-to-Text Messaging
Update: ShoutOUT is no longer available in the U.S. iPhone market.
Here's a full-featured talk-to-text application for iPhone 4. ShoutOUT lets you speak your text messages as well as social networking updates and then converts these into text on your iPhone so that you can send it to your contacts or to your Facebook account. Inbound SMS messages that you receive are free and unlimited, while voice-generated texts are charged at a penny per message. The app also gives you inbox and outbox, threaded discussion by recipient, status updates on Facebook and Twitter, push notifications of incoming messages, thumbnail images for all your contacts, and one-touch navigation to all recent incoming and outgoing messages. You'll also love the high accuracy of this app's voice recognition feature as well as the fully automated, real-time transcription. Other features of this app include SmartWord editing, speakable punctuations, a large font option and landscape mode. (Price: Free) (Download link)
Dragon Dictation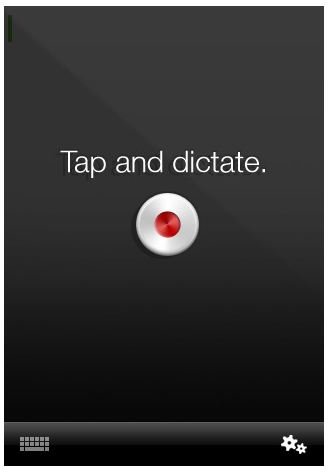 Dragon Dictation is one of the most popular, if not the most popular, voice-recognition app for the iPhone. It is powered by Dragon NaturallySpeaking which lets you easily speak text and instantly see it as text or email messages. The app works fast when converting your voice into text, in fact faster than when typing it on your iPhone's virtual keyboard. The app also lets you dictate status updates on Facebook and Twitter, as well as send notes and reminders to yourself. (Price: Free) (Download link)
Vlingo - Voice App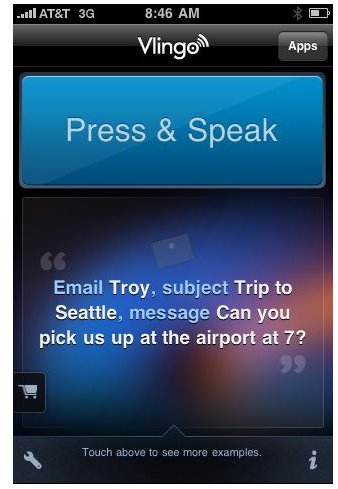 Aside from being an intelligent voice app that you can use to do various tasks on your iPhone, this app is a great talk to text application for iPhone 4. While this app may be free, it requires you to pay for the paid features which include sending SMS and email. The SMS sending feature is worth the price you have to pay for it as this app will certainly save you from possible accidents when driving if you suddenly find the need to send an SMS message or reply to a received one. The unlimited SMS feature will cost you only $6.99. (Price: Free) (Download link)
Text'nDrive Pro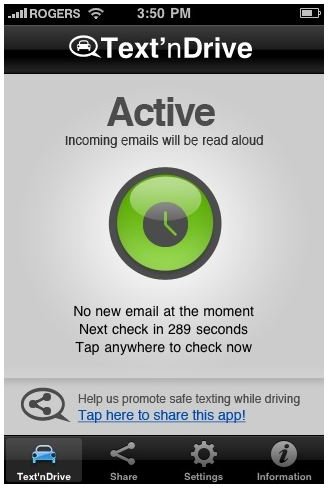 Finally, the last talk to text application for iPhone 4 on our list is - Text'nDrive Pro. Text'nDrive Pro is best suited for urban warriors who are always on the freeway or in busy streets driving their cars. The app lets you reply to email messages with your voice. Aside from this, the app also reads out email messages that you receive whenever you receive them. To respond to these messages, you simple dictate your reply - eliminating the need for your hands and fingers. The app also works with Bluetooth headsets or built-in car systems. It is also compatible with major email providers. (Price: $9.99) (Download link)
Which is the Best?
I'm always partial to free, so Dragon Dictation is the best. However, Text'nDrive Pro is great for when you want to text or email on the road. Although it's a little pricy, it's useful enough to me to pay the money.
This article has been placed in our archives.