Guide to Marketing an iPhone Application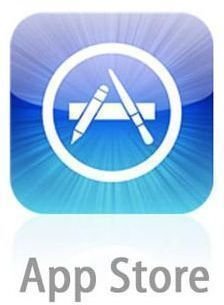 A Drop in the Ocean
There are hundreds of thousands of iPhone and iPad apps available in the Apple App Store. Chances are, unless your app is a highly revolutionary one then it won't stand out from the crowd by itself. So what's going to make people buy your app and thus earn you revenue (if you choose to charge for it)?
We iPhone users do our research before shelling out for an app. Reviews are read and user comments critiqued. A strong marketing campaign can help to get your app's name out there and build brand recognition amongst users.
Social Media
Almost every company that has an online presence, or even just a stake in the IT field, is taking advantage of the marketing goldmine that is social networking. iPhone apps are no exception. By setting up a company page for your app, or indeed a simple group, you give people the ability to check out your product in a familiar environment. But more importantly, you also give them a chance to tell their friends about it.
When an idea becomes popular on a social networking site it can explode. This is called going viral. Facebook is frankly the greatest site for this as the 'Like' function can cause pages or group views to sky rocket by one person sharing it with all their hundreds of Facebook friends and then those people doing the same. The amount of people you can reach is astonishing. All for very little cost once you make your page exciting, funny and generally 'Likeable'. Twitter, YouTube and Myspace are also good sites to post content on and set up profiles with the hopes of going viral. This is one of the cheapest and potentially most effective ways of marketing an iPhone application.
Blog Reviews - Paid and Unpaid
Another way of marketing an iPhone application is to contact blogs that are relevant to your app. For example, productivity and organization apps would suit a professional or freelancing blog and a game you made would do well on an entertainment or gaming blog. Often a quick press release and the offer of a free review sample is enough to get most medium-sized blogs interested.
A benefit of blog reviews is that they too have the potential to go viral. Also, blog readers tend to respect the content being published by the blogger and will often follow his/her advice over a basic advertising campaign.
Big tech blogs and review sites can be tougher to crack. However if you want your app to be a success then you need to get it into the limelight on the double, considering a paid review might be well-worth it. This will not guarantee a positive review, it will just have the blog review your app and give it a position on their main blog area. These big blogs also have great SEO and will give your own site a nice boost and a high-quality back-link.
An example of a well-known and respected tech blog that do paid reviews is MakeUseOf.com for their app directory.
They Will Come
Once you present your app to the people in a way they are familiar with then they will come (if it's a good app!). Be careful about schemes offering to promote your app for you and paying for advertisements won't work for many apps as they are unable to give the user a direct link to the App Store and simple Google Ads build little brand recognition, which is what all great apps have.