Guide to the iPhone for Business Users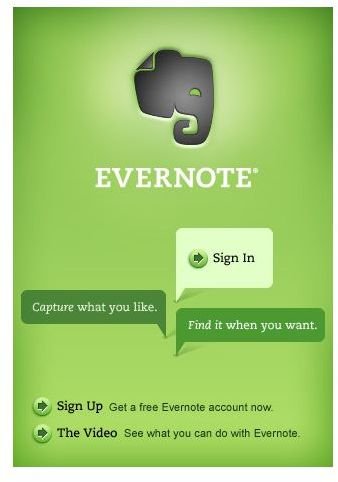 iPhone as a Business Tool
For the past three years the iPhone has set the standards for all other smartphones and continues to do so right across the globe. Regardless of what version you own, compatibility amongst apps is extremely high (95%) and this means iPhone users can connect and use their phones quite freely in the business world not only for communications purposes, but also as day-to-day work horses that are slowly replacing the laptop many business people had to carry around with them.
A few Great Business Apps
The iPhone would just be a phone if it wasn't for the hundreds of thousands of apps which keep its users working, and playing, all day. These small pieces of software are what made the iPhone what it is. As a small business owner you should be conscious that there are numerous apps out there which can help your productivity. There are plenty of great options if you're looking for an iPhone app for small business owners.
Take for example Evernote. Evernote allows you to take pictures of things or make quick voice/text notes and instantly sync all of this data with each of the devices you use the app on. This app, or service actually, involves three pieces of kit. Firstly there is the computer program which you can run on your laptop. The web app which enables you to access your notes from any computer and of course the mobile app (both Android and iPhone) which enables you to take notes on the go.
Google Sync is another great app which will allow you to greatly increase productivity by keeping your desktop with you in your pocket. If you use Gmail, GCal and Google Contacts, any changes to your online accounts will automatically be synced to the respective functions on your phone. So for example, if I'm in the office on Tuesday and create a new appointment for Thursday on Google Calendar, Google Sync will automatically input that into my iPhone's calendar!
Every business needs to get paid but invoicing and quoting can be a time consuming, yet simple task. So why not do it when you're on the go instead of wasting office time? Omni invoice allows you to quickly and easily dispatch invoices and quotes to clients via email using its sleek interface and great pricing tools. It also keeps track of what your clients have and have not paid you so you can keep on top of your debtors.
Accept Payments
Once clients wish to pay why not allow them to do so using your iPhone? One of the advantages of the iPhone's security mechanisms being so advanced is that it is capable of securely processing credit card transactions once you have the right apps and hardware. As I covered in a previous article here, Innerfence has the capability to allow you to accept payments via major credit cards securely. You can accept signatures by asking the person to write on the iPhone's touch screen and can also purchase the optional 'swiper' that is attached to the end of the phone to automatically read the credit card details instead of putting them in manually. Innerfence is definitely the app for you if you want to accept payments on the move without buying expensive portable terminals.
Charge on the Go
What about when you're having one of those non-stop weeks? You might not get to charge your iPhone for days and if the battery runs out you might as well be carrying around a hunk of metal in your pocket. For the past couple of years there have been quite a few solar power chargers for the iPhone and battery packs that enable you to charge your phone when you're out and about.
The Energizer iPhone/iPad charger, which costs just $7 can be hooked up to the iPhone via the USB cable and can give your battery a boost for up to 16 hours of life. Not bad for a small device that could easily be kept in your pocket along with the iPhone. Charging your device continuously while you work!
There are also numerous solar powered chargers available to you. This works great for long haul trips where you might be sitting in a train or bus or even out in the wild doing some research! Or perhaps you are simply an eco-friendly business person and want to soak up some of the sun's rays to power your portable best friend.
So there you have it. If you implement even one or two of my above suggestions, or any other of our business iPhone ideas, you will find productivity and consequently customer service and support will go up in leaps and bounds!