All in One Guide to the Best Cydia Themes and Top Cydia Sources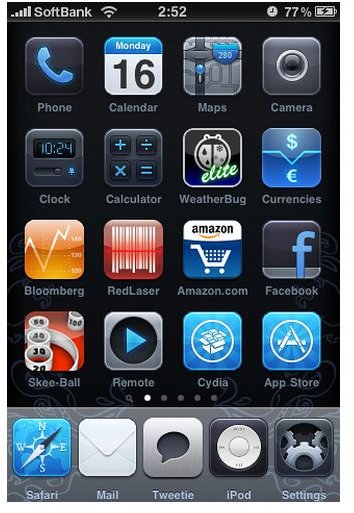 What is Cydia?
Cydia is a software application for your jailbroken iPhone, iPod Touch or iPad which allows browsing and downloading of applications. Jailbreaking is a process to remove limitations imposed by Apple on their iPad, iPhone and iPod Touch operating systems. Cydia was developed by Jay Freeman who is also known as "saurik". With the release of Installer.app 2.0; Cydia became the most popular package manager. By using Cydia, the user can download many extensions and Cydia themes for their iPhones. Most of them are free to download. Cydia Store offers many applications for sale. When a user installs Cydia to an iOS device, all the software is downloaded to the same location where Apple's pre installed applications are located.
There are several intentions of Cydia. One is to provide better software and an improved iOS for users by tweaking the original iOS for iPhone, iPod Touch or iPad. Also it allows the use of many apps that have been rejected by the App Store. Cydia themes and applications have become hugely popular in a very short period of time.
Cydia Themes

Among the various customizations available for a jailbroken iPhone, iPod touch, or iPad, Cydia themes are the best to have. Already there are thousands of Cydia themes that you can download and many of them are really great. If you are tired of searching for the best Cydia themes for your iPhone here is list to take a look at.
Aladar Theme
Alit Winterboard Theme
Aqua Flivor Theme+
BlackMac iPhone Theme
Bleach Theme
Blue Thunder Theme
Covette Theme
Crump Theme
GinoAwesome Theme
Glasklart iPhone Theme
Gucci Theme
iShine Theme
iWood Realize Theme
Shelf Theme
Straight-P Theme
Ultimate Chrome Theme
Umicon Theme
Windows Advanced Theme
Guide to Cydia Themes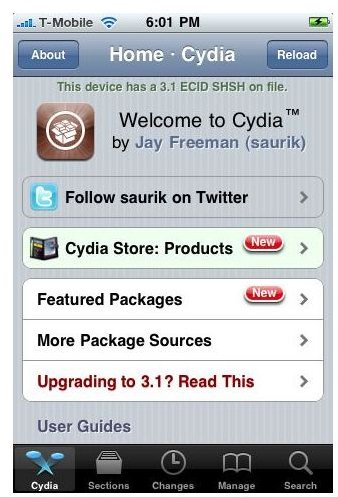 Before you start using Cydia themes and apps, you need to jailbreak your iPhone if you haven't done that. See how to jailbreak your iPhone. It is not a difficult task but you have to do it carefully.
Once you have done this successfully, you can install Cydia themes for your iPhone. When you jailbreak your iPhone or iPod Touch, the Cydia application is automatically added to your iPhone. Still there's one step to complete. In order to install or activate the Cydia themes, you need to install the WinterBoard application on your jailbroken iPhone. WinterBoard is one of the best Cydia applications and it allows you to customize WinterBoard themes, backgrounds, wallpapers, sounds, etc.
How to Install Cydia Themes?
Here is how to install the WinterBoard application on your jailbroken iPhone and start using Cydia themes and applications.
First go to Cydia and tap on search at the bottom.
Type WinterBoard and tap WinterBoard. Then tap Install and confirm the installation in the top right corner.
Now restart your iPhone.
Now go to Cydia and tap on search.
Select the theme by scrolling down to install. You can get an idea about the type of theme you are going to install by first tapping the name of it and then tapping More Info or Screenshot.
Once you found the theme you are looking for, tap Install to install it.
Push the home button and go to WinterBoard.
Now uncheck other items and check the Cydia theme that you want to install.
Push the Home button.
Once the device is reloaded you should have the theme that you wanted to have.
Cydia Sources for Downloading Cydia Themes and Apps
Cydia.Saurik.com is a place where you can get Cydia themes for your iPhone. Modimyi.com has a great Cydia repository where you can get a number of Cydia themes, tweaks, and Cydia apps for your iPhone. This forum is one of the best places to download apps and learn about iPhones. Touchrepo.com is another free website for downloading iPhone and iPod themes, apps, tweaks, multimedia, toys, utilities, and many more. You can also download more iOS apps and games at Mechware.com.
Check out our Guide to the Best Cydia Sources for more ideas.
The Cydia store and many other websites have thousands of useful apps and excellent Cydia themes to get for your iPhones. So why not get a cool Cydia theme on your iPhone today?
This post is part of the series: Guide to Cydia Themes
Cydia apps and Cydia themes are really useful to make you iPhone more attractive and efficient. Learn and get the maximum benefit of them by reading these articles.