If You Could Only Have One iPhone App...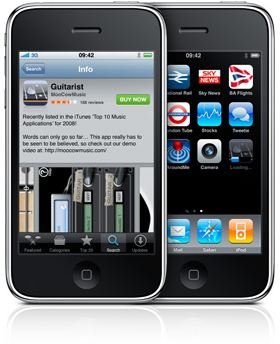 Hard To Choose Just One
There are more than a hundred thousand apps available for the iPhone and iPod Touch. I have over two hundred applications on my own iPhone so I think I qualify as an app junkie. It would be almost impossible for me to choose just one, unless, of course, it was the App Store app! This would be like wishing for three more wishes from the genie in the bottle. What app can I absolutely not live without? Is it the Google Search app that I use at least ten times a day? Would it be the Ebay app I use to both buy and sell junk on a weekly basis? Maybe its the Netflix app I use to watch movies on when I should be working? Hmm. Nope. It's none of those. If I could only have one iPhone app it would have to be the Facebook app.
Why Facebook?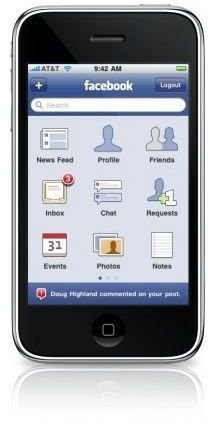 The Facebook app for iPhone is one of the best apps that syncs with an external web site based program. This application started off with limited capabilities but steadily improved its functionality over the years. Now, it is possible to navigate the Facebook web site on the phone in virtually the same manner as on a computer, only better. For all social network fiends, (of which I'm one) this application is an absolute necessity. I can upload photos with ease, within a few seconds, from wherever I am, straight from my phone's camera roll (the speed of the upload is heavily dependent on the strength of the phone's signal, however). I can check friend's status updates throughout the day, update my own status, share links and watch video links from my news feed, all from my iPhone. I can manage the pages I've created as well as my own profile, adding pics and status changes. I would choose the application that keeps me connected to friends and family - out of all the top iPhone apps I would choose the Facebook app.
What Would You Choose?
There are so many applications for the iPhone that it is a safe bet that there is something for everyone. If you could only have one iPhone app, what would it be? Would you choose something creative like Colors! or is Vintage Scenes, an amazing photo effects app, more your style? Some people are all business with their phones and couldn't live without EverNote or Quick Office Mobile Office Suite. There are apps for the media obsessed, the celebrity following faithful, the musician wanna be's and everything in between. The pace of application development does not show any signs of slowing down, with thousands of new apps available monthly. The challenge is in weeding through them all and finding your way to the ones you want to actually download and use. If you could have only one iPhone app, maybe it would be an app that picks your apps for you, based on information you give it to work with. A kind of Genius app, but more precise and detailed. That would be a useful app! Let us know your pick in the comments.