How to Upgrade Your iPhone OS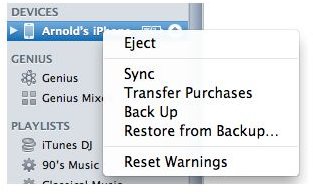 Why do you need to upgrade your iPhone's OS?
That's a very good question. After all you bought an iPhone hoping to use it straight out of the box without worrying about upgrading anything on it. Well, actually you can opt not to upgrade your iPhone's OS from the time you purchase it up to the time when you are ready to depart with it in the future. But then you will be depriving yourself and your iPhone of the good things that these software upgrades will be offering.
So what are the reasons why you should upgrade your iPhone's OS when Apple issues periodic OS updates? Here are some of the reasons we came up with:
1.) New app's compatibility - While the iPhone OS continues to evolve, so are the apps being developed both by Apple and third-party developers. There are thousands of iPhone apps that you can still run on your iPhone even if you don't update its software, but then there will be more apps that will come out which will only be supported on the latest iPhone OS.
2.) Improved performance - These updates also makes your iPhone faster and better performing. From time to time, Apple developers come up with a bright idea to improve on how your iPhone OS handles its tasks. More often than not, this has to do with speed performance.
3.) Bug fixes - The last thing you want to happen with your iPhone is for it to stop functioning, leaving you hanging while in the middle of doing something. More often than not, this is cause by a software bug. Yes, the iPhone OS is not bug-free after all. So to solve these problems do the necessary iPhone software upgrade.
4.) Compatibility with Apple's other software - Another reason why you should upgrade your iPhone's OS is to make it compatible with other Apple software that you use together with your iPhone. Hint: iTunes. Yes, whenever Apple issues an iTunes update, the iPhone software upgrade will most likely follow.
How to do it?
So, ready to upgrade your iPhone OS? Excited to use new features and capabilities that the iOS update is bringing? Here are the steps that you need to follow:
1.) Back-Up your iPhone - First rule of thumb when updating your iPhone OS is to back-up. It's a simple process. Just connect your iPhone to your computer and run iTunes. As soon as iTunes reads your iPhone, it should appear on the left navigation bar of iTunes. Simply right click on your iPhone, and select "back-up." Then wait for iTunes to do its thing.
2.) Once back-up is complete, while your iPhone is still selected, click on "check for update" from the iPhone summary pane on the right of your iTunes tab. iTunes will tell you if your iPhone's OS is updated or not. If not, you will be given the option to update to the latest iPhone OS update.
3.) Wait for iTunes to download, install and run the update process. Make sure that your iPhone stays connected to your computer.
4.) After updating, your iPhone will reboot itself and sync to your iTunes. After that, enjoy your new iPhone OS.

The Manual Procedures
Another way to do the iPhone software upgrade is to do it manually. Meaning, you download the updated iOS and install it from your computer's hard disk. If this is the route you want to take to do the iPhone software upgrade, you need to find the official OS version and download it to your computer. Then back-up your iPhone. After the back up, click the Update button while holding the Shift Key (for Windows users) and Option Key (for Mac users). You will then be prompted to select the iOS software you just downloaded. Then the update process will start.
Not to Upgrade, or to Downgrade
Frankly, the only reason that I can't think of why you would not want to upgrade your iPhone's OS is because you've heard from early adopters that such an update will render your iPhone too slow or drain your battery faster than you can imagine. But don't let this stop you though. Because if indeed it is true, soon enough Apple will come up with a fix.
Another reason why you don't want to upgrade is probably because you don't want to trouble yourself anymore because you'd be upgrading your iPhone or you want to update until the next one comes along because there are minor updates in the new version that do not warrant your time and effort. You'd rather wait for the next big update instead.
When it comes to downgrading your iPhone's OS, the reasons are similar to why you would not want to upgrade. But the major reason is because doing so will only worsen your iPhone's performance and capabilities. Another reason is because your iPhone is jailbroken and unlocked and to do the update you have to go through the official iPhone software update track. Otherwise, your iPhone might get bricked and stop working unless you restore from back-up.