15 Awesome iPhone Tips and Tricks to Power Up Your iPhone 3G Experience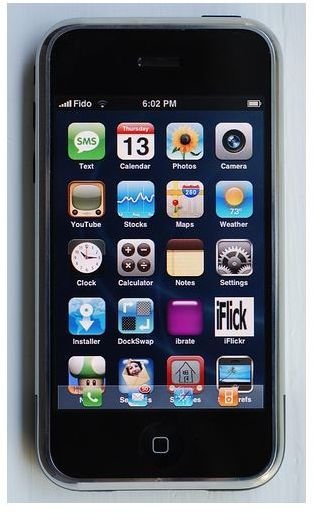 The Apple iPhone is one of the most popular smartphones with stunning features and facilities. If you know all the iPhone tips and tricks, your iPhone experience will be even better and easier. But not many people are actually aware of them. There are hundreds of interesting features of the iPhone that we hardly see, even in its nearest competitors.
Keyboard and Typing
1. Selecting an entire paragraph
This is a nice tip that you may not have heard. You might know how to select a word. For this you can double tap it. Do you know how to select an entire paragraph? Simply use quadruple tapping to do that easily.
2. Hidden characters
Here is a cool tip to reveal hidden characters. There are lots of hidden characters that you may reveal by pressing and holding some of the keys on the keyboard of your iPhone. Try these keys and you will see more characters.
Letters: A, C, E, I, L, O, N, S, U, Y, Z.
Safari ".com" button: .net, .edu, .org.
Symbols: Period, Question mark, Exclamation point, Apostrophe, Percent, Dollar sign, Dash, Ampersand, and Quotes.
3. Easy tip to alternate between AZ and 123 keyboards
If you frequently alternate between AZ and 123 keyboards you may want to know how to change from one to the other. If you want to quickly alternate from AZ to 123 and again back to AZ use this tip. When you type using the AZ keyboard press and hold the 123 key and drag your finger to the required number or punctuation mark. Once you take your finger off you will be returned to the AZ keyboard. This is a useful iPhone tip that might save you a lot of time in the long run.
4. Keyboard speedups
You don't need to use the shift key to capitalize a new sentence. The iPhone does it automatically. Also don't put apostrophes in contractions. The iPhone will put those in too.
5. Easy typing
When you type a punctuation mark, don't lift your finger. Then this smart iPhone will return ABC layout automatically.
6. Caps lock
Do you know how to turn on caps lock on your iPhone? Simply double tap the Shift key. Many iPhone users are still unaware of this. To make it happen you need to make sure that Enable Caps Lock is turned on in the Keyboard section of General settings.
Tips for Advanced Users
7. Force quit and hard reset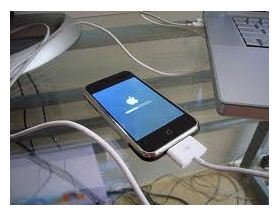 The iPhone is very stable but occasionally it may get stuck. In such cases you may need to force quit a program. For this press and hold the Home button for 6 seconds to quit the program. Use this iPhone trick to hard reset when your iPhone locks up. Press and hold both the Home button and Sleep/Wake switch for eight seconds. Then the screen of the iPhone will go black and it will reboot displaying the Apple logo.
8. Turning your iPhone completely off
You can turn off the iPhone by pressing the Sleep/Wake button for a few seconds and then dragging the red slider that appears. This is a useful and cool tip for the iPhone when it is acting slowly or causing troubles. Use these tips to power up your iPhone experience.
Cool iPhone Tips and Tricks for Better Media Experience
9. Play a guitar with your iPhone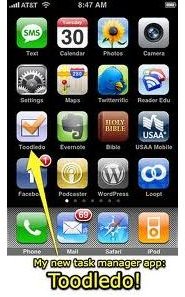 PocketGuitar is a virtual guitar for iPhone and iPod touch. To install it launch the installer and select "Sources". Then add https://podmap.net/apps to your repositories. Once installation is completed you can access PocketGuitar under the "Toys" category.
10. Get screenshots of the current screen
By simultaneously pressing the Home and Sleep/Wake buttons you can take a screenshot of your current iPhone screen. You will hear a camera shutter sound and the screen of the iPhone will flash white. You can view the screenshot in the "Saved Photos" library of the Photos app.
Browsing the Internet
11. Scrolling Safari easily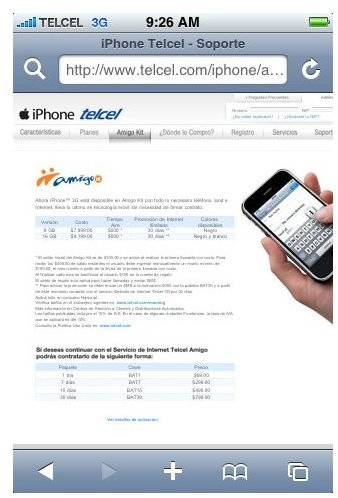 How annoying is it when you want to get back to the address bar once you are deep in a lengthy webpage? But there's a trick to get the address bar quickly. When you are scrolling through Safari browser, the address bar disappears after first few swipes. You don't need to scroll back to the top to get the address bar back. Simply tap the top of the screen where the network and wireless icons are located. Then you will be taken instantly back to the address bar.
12. Save an image
When you hold your finger on an image you will see more options. Then you can select to save the image, copy, open in new page, or simply open it.
General Tips
13. Stopping incoming calls
If you want to stop incoming call from ringing, simply press the Sleep/Wake button of the iPhone. If you want to send this incoming call to your VoiceMail, press the Sleep/Wake button twice.
14. Improving battery life
There's nothing worse than short battery life when you're enjoying your Apple iPhone. How do you improve the battery life of it? Here are some iPhone 3G tips and tricks to improve the battery life. One way is reducing the screen brightness. It is not necessary to have a high brightness and there's no real advantage of having a high brightness. Why shouldn't you lower it? Change the brightness under Settings > Brightness. When you are not using Wi-Fi you can turn it off to increase the battery life of your iPhone. Change it under Settings -> Wi-Fi. Also you can turn off 3G under Settings > General > Network to save the battery usage. Also turn off vibrate in games. It is really useless and consumes much of the energy of your iPhone battery.
15. Deleting a message easily
You can easily and quickly delete a message by swiping it. This will bring up the delete option.
Try to apply and memorize these tips and tricks. It will definitely be beneficial for you, save you time and enable you to have a better experience with this cool smartphone.
References
This post is part of the series: iPhone Tips and Tricks
Apple iPhone is one of the best smartphone and you can make it even better with these cool iPhone tips and tricks. Have a look at these tricks and enjoy.