How to Sync Cydia Apps with iTunes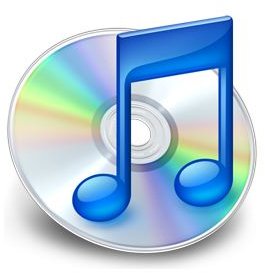 Reasons to Sync
Syncing apps from Cydia to iTunes is primarily used for backing up apps. Many users find the need to sync cracked apps with iTunes.
Syncing or even downloading cracked apps is not recommended. This guide will cover both how to sync regular Cydia apps and cracked apps as well. Again, syncing cracked apps is not recommended nor is downloading them.
Regular Cydia apps cannot actually be synced with iTunes. The reason for this is complicated but has to do with the way the applications are designed and packaged. Cydia apps can however, be backed up to the computer and restored. Adding and removing Cydia apps to/from the iPhone with a computer based interface is also possible using free software, but not with iTunes.
Backing Up & Syncing Apps
Backing up and syncing Cydia apps can be done with PC software. This works in a similar fashion to iTunes, allowing you to browse, install and uninstall Cydia apps from the computer. The software will also allow you to back up and restore Cydia apps, a great feature. The software is called iPhone PC Suite and is completely free. It is not iTunes but it will allow you to manage your Cydia apps from the computer, just like iTunes does with official apps.
Things you'll need:
Install PC Suite. Download and install the iPhone PC Suite using the installer. Once the iPhone PC Suite is installed on your desktop, launch the program.
Connect your iPhone. Connect your iPhone to the computer, using the USB cable. Close iTunes if it automatically opens. iPhone PC Suite will automatically detect the iPhone and prompt you to back up. Select yes to back up everything on the iPhone, including Cydia apps.
Add or Remove apps. Inside the iPhone PC Suite, select Apps on the left side. Use the interface to add or remove iPhone apps, directly from the computer.
Restore apps. Plug in a different iPhone and you will be prompted to restore information. This is also true when you plug-in an iPhone that has been restored or updated from iTunes.
Cracked Apps
Cracked applications which have been downloaded from Cydia/Installous can be backed up directly in iTunes. This will require an iPhone which already has AppSync or a patched mobile install file. Any iPhone capable of running a cracked or unofficial app already has said requirements.
Download Installous. Search Cydia, Rock or Icy for Installous. Download Installous and install it. Use this program to manage your downloaded and cracked apps.
Enable sync. Choose Settings on the bottom of the Installous app. Select that slider which reads "iTunes Sync" to on.
Sync iPhone. Connect the iPhone to the computer with the USB Cable. Launch iTunes and initiate a sync. Apps will be synced and backed up to iTunes as if they were official apps.
Closing Remarks
While there is no official method to sync Cydia apps with iTunes, it is still possible to sync them to the computer. Cracked apps can be synced perfectly with iTunes. It is not likely that there will be an easy way to sync Cydia apps with iTunes, because it is simply not necessary. The main reasons for app syncing with iTunes is to back up the applications, something which can be done without iTunes for Cydia apps.
Here are some useful resources, related to the article: