Best iPhone Apps for Camping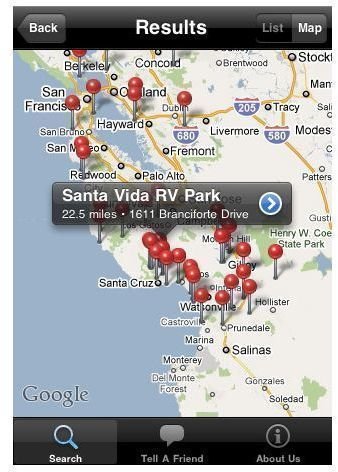 Campgrounds
The Campgrounds application is a must-have if you're traveling and will be looking for campgrounds along the way. The Campgrounds app uses the GPS in your iPhone to help you find campgrounds near you and allows you to search for a campground by zip code if you want to make plans for camping at an upcoming destination. Each campground page within the app offers information about the site as well as a phone number for each location you can dial directly from within the Campgrounds application.
Camping Manual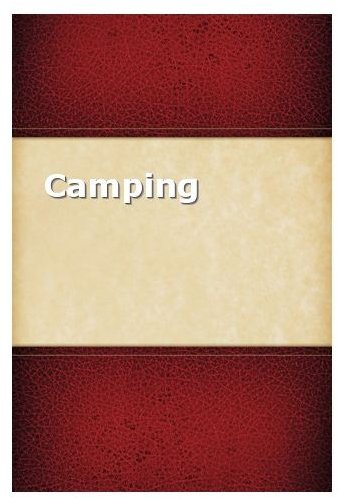 Who says camping doesn't come with a manual? The Camping Manual helps people who are new to camping learn the basics and get themselves outfitted appropriately for their camping adventure. Sections of the manual help users pick the right tent, clothing, backpack, and sleeping bag for the particular camping experience they are considering and then gives suggestions for places to go and things to do while camping. The application also explains how to build a campfire and cook while at a campsite.
iCamp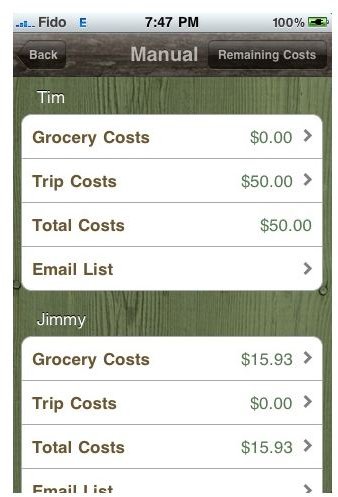 iCamp is an excellent application for seasoned campers who want to organize their next trip. The application allows users to create a grocery and overall shopping list for their trip, and assign items for fellow campers to purchase. Users can create a trip itinerary within the app, create a checklist of things to do before they arrive, and gives users the ability to email all the details of the adventure to everyone who's coming, such as the overall cost of the trip and shopping lists. Once at a camping site, the application gives the ability to set points on a map, build hikes, save favorite fishing spots, and has an SOS signal function for emergencies.
Tentfinder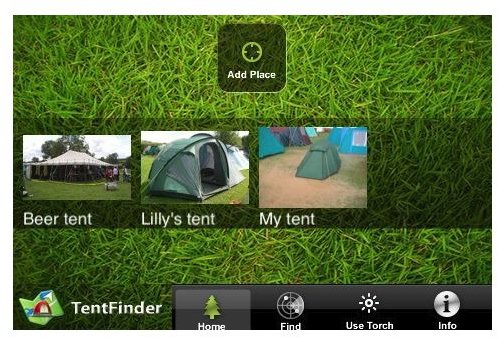 Tentfinder is an must-have application for anyone who is going to a larger music festival, or anywhere else where there might be a large amount of people camping at the same time. The application allows you to tag a particular tent or other locations such as an event stage, and take a picture of it. You can then later select the "Find" option within the app in order to find locations you have added. The application could come in handy at music festivals such as Bonaroo, where you you want to find your tent, a stage, or even the bathroom fairly quickly and need a little help to get you there.
100 Horror Stories, Sounds, and Scares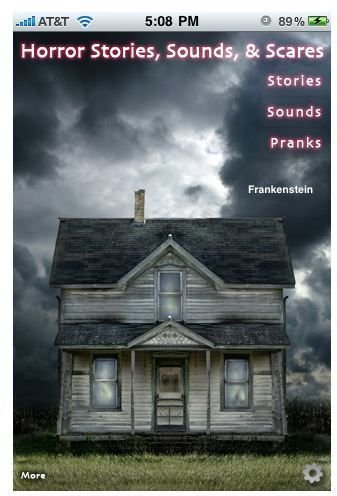 What would camping be without a few ghost stories around the campfire? 100 Horror Stories, Sounds, and Scares is exactly what it sounds like it is – Horror stories you can read around the campfire, sounds you can play to frighten fellow campers, and a few pranks you can pull on friends after dark including a few built-in video games with surprises.