DIY Repair: Finding iPhone Parts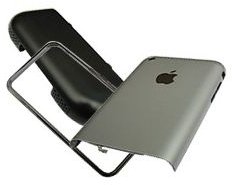 DIY Dilemma
Repairing your iPhone can be a wise decision. If you have knowledge with repairing electronics or phones, you should find that repairing
the iPhone is a fairly easy process. Some of the most common repairs include speaker replacement, camera replacement and screen replacement.
One of the hardest steps in the DIY repair process is to find iPhone parts. There are typically very few venues on a local level that sell iPhone parts. Obtaining replacement parts from Apple is not an option. Utilizing some great local webpages and the internet, it is possible to find iPhone parts locally and at a cheap price.
As a general rule, purchasing iPhone parts on the internet will lead to better selection and better prices. Shipping is typically not a big cost with replacement parts due to the low weight. Ordering online is ideal for ordering multiple replacement parts or ordering in bulk.
Local iPhone Parts
Finding iPhone parts locally is likely to be a challenge. Locating parts locally will be much easier if you live in a large city or a well populated area. The internet is without a doubt, the best resource for locating spare and replacement parts locally.
Some great sources to find parts locally include your local newspaper. Many people will list broken or damaged iPhones for sale for parts. These can be a great, cheap way to buy parts locally.
Additionally Craigslist can be an invaluable resource. Craigslist covers most local markets including big and small cities. It even goes as far as to cover some international markets. Visit Craigslist and select the closet city or market to you. Search for "iPhone" in the search box and sort through the listings. It is your responsibility to contact the seller and setup an exchange.
Craigslist may not always be the most reliable source. Depending on where you live, results may vary. If you do not wish to purchase parts locally or did not have any luck finding them, you can easily obtain them on the internet; often at a much better price.
Ordering Online
The easiest method to locate and order iPhone parts is over the internet. There are many different sources. Here are a few that are known to be generally reputable and have decent prices.
The Details
Finding iPhone parts is a great way to kick-start your DIY repair. Most iPhone problems can be fixed by anyone with a little technical experience. Things such as replacing or fixing stuck home buttons, replacing damaged cameras, replacing headphone jacks and changing broken screens yourself can save a fortune.
For more information on DIY iPhone repair, read some of these great guides: