How to Block Calls on iPhone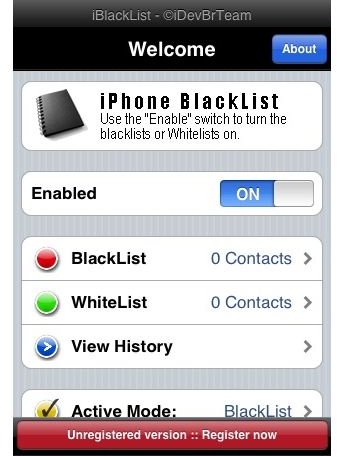 What can be done about nuisance calls?
In this circumstance, as a rule, your phone provider will either advise you to completely change your number, thus creating a world of annoyance in distributing it to everyone in your contact list, or they will offer to block one specific number, of course for a small monthly charge.
It's surprising how few options are available for this problem, but what is available is worth its weight in gold. With no monthly fee.
Block iPhone Calls with Google Voice
One of the many benefits of the Google Voice app is that it allows you 3 options for unlimited unwanted calls. Just go to your contact list and select the checkbox next to the contact's name. Select 'Edit Google Voice Settings' and select 'when this contact calls you'. Finally choose from the following Options:
Send the caller directly to voicemail - Your phone will not ring but they will be able to leave you a message.
Mark the caller as spam - Again, your phone will not ring and they will be prompted to leave you a message, however, this message is placed in a 'spam' folder set aside from your inbox and you are not notified of a new voice message.
Block the caller - With this option the caller will be met with the message "This number is not in service" and they will appear on your missed list as 'Blocked'.
One other feature definitely worth a mention is the option when listening to a voicemail to mark it as spam as you're listening to it. So that telesales marketer is calling from a new number? Press the number 8 and hang up and that number will be marked as spam for any future calls.
Block Calls on your iPhone with iBlacklist
Available for jailbroken phones the iBlacklist app from the Cydia Store is ideal for blocking unwanted calls and SMS, added to that is the extra feature of a scheduler to ensure you have total control over who can reach you and when.
To block a contact:
Open the app and tap the screen to enable the app. Select 'blacklist'.
Enter the number you wish to block manually or select 'Contacts' to display the numbers stored on your iPhone and tap the contact.
Once a contact populates the fields with the name and number, select 'Add to list'.
Once the contact is in the blacklist, from the menu select 'Settings Calls' to select from hang up, ignore the call, or no action.
Now this app may not have as many options to dispose of your calls as Google Voice but it can also block unwanted messages.
To block SMS you simply need to select 'Settings SMS' and tap to enable. Job done.
But what really sets the iBlacklist apart in the blocking field is the ability to select when you want the calls and SMS to be blocked. From the main menu select 'Scheduler' and select the times during which the caller will be blocked.
If you need to know how to block calls on your iPhone then these options are two of the best apps for the job. Both tried and tested, they both excel in their fields and are excellent solutions to a very real problem.