iPhone Tips and Legal Apps for Attorneys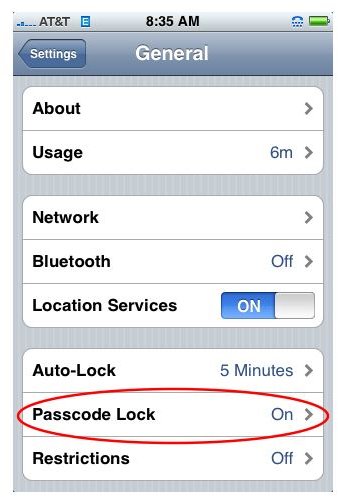 The Legal iPhone
In the smartphone wars the iPhone has often been relegated only to the youth, mostly because of its focus on the iPod section and gaming applications. At this point the storage space and application possibilities actually jump the iPhone into the professional business and legal worlds perfectly and have surpassed what made the BlackBerry the standard in board rooms around the country. If you are an attorney and are picking up an iPhone to act as your hand held assistant there are a few things you can do to customize it perfectly to your professional needs. Here are a few easy iPhone tips for attorneys new to the device.
Security
One of the major concerns over the iPhone was its security problems, which are a major issues for attorneys once the apps began having
actual practical applications. Now that you can use your iPhone for contacts, client lists, notes, audio recording, and other things that can have legal significance it is important to lock it down.
The first iPhone security tip for attorneys is to take the most secure passcode options that the iPhone allows. Go into Settings and select General. Go down to Auto-Lock first and make sure that it is set to one minute, otherwise you leave your iPhone open longer than may be safe. Then go to Passcode Lock, which is directly below, and choose to turn Simple Passcode off. This will switch the simple numerical four digit code for a multi-character ten digit code instead. From here you will want to select to Turn Passcode On and then set one.
At the very bottom of the Passcode Lock screen will be an option to Erase Data, which will mean that everything will be deleted from your iPhone if someone fails to break your iPhone passcode within ten tries. This is a very good self destruct feature and is a great way for attorneys to prevent their work from being accessed.
iPhone Apps for Attorneys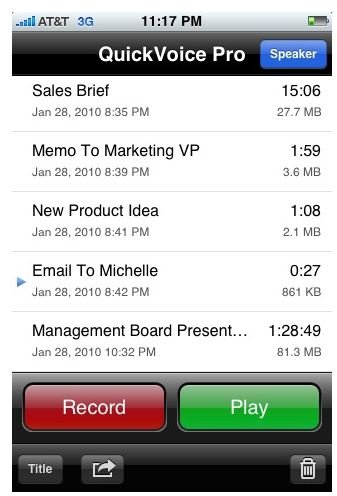 Thought it began slow, there are now an increasing number of great iPhone apps for attorneys. The Voice Memo function that is on the iPhone may be good enough for a number of purposes, but for an attorney who needs a quality voice recorder for clients and records will want Quick Voice Recorder because of the huge range of functions it allows for recording and playback, as well as its simple interface and status as a free iPhone application.
Cliff Maier iPhone apps are some of the defining iPhone apps for attorneys in that they are basic reference tools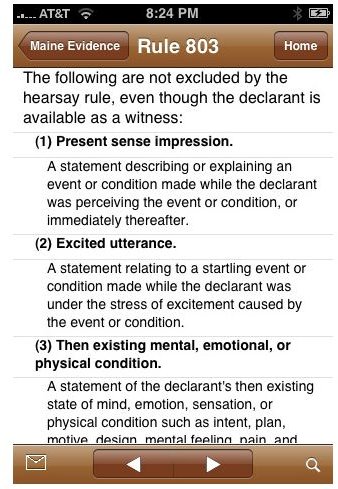 that will allow you to focus in on very specific areas of the law that you can check easily from your iPhone. These can run through things like California Constitution and California Rules of Court all the way to corporate, witness, and evidence law. Cliff Maier has produced dozens of these iPhone apps for attorneys and they remain fairly inexpensive, so you can get the ones that actively pertain to your specific area of professional legal interest.
Black's Law Dictionary follows much the same logic as the Cliff Maier iPhone app, but instead this iPhone app for attorneys focuses on exact definitions of legal jargon in a way that may be even more useful than an entire reference guide.
Internet
Internet use is a primary aspect of the iPhone, and most people no longer draw a division between their regular phone use and their internet use. With the iPhone 4's new contract limitations one iPhone tip for attorneys would be to purchase an unlimited data plan immediately, especially if they are going to be utilizing voice chatting with FaceTime to stay in contact with clients. This will also cut down on the overall Wi-Fi use, which may leave them open to security breaches when they are not on a secure network.