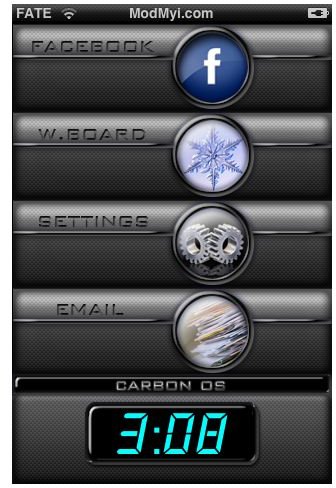 Cool Cydia Apps
Technically, Apple's iPhone is a revolutionary product with a large number of applications. Still many people have gone out of the way and have resorted to Cydia, to make it even better. Cydia is a repository of applications that can be installed and run on jailbroken iPhones. You can risk voiding the manufacturer's warranty while jailbreaking your iPhone but on the flip side you can gain access to a wide range of cool Cydia apps. Listed below are some of the coolest Cydia apps.
WinterBoard
Customization is the biggest reason why people jailbreak their iPhones. WinterBoard is a great Cydia app that allows the users to customize their iPhones with a wide range of wallpapers, themes, sounds etc. This app provides you with endless customization possibilities starting from battery themes to full UI custom themes. This free application can be downloaded from here.
OpenSSH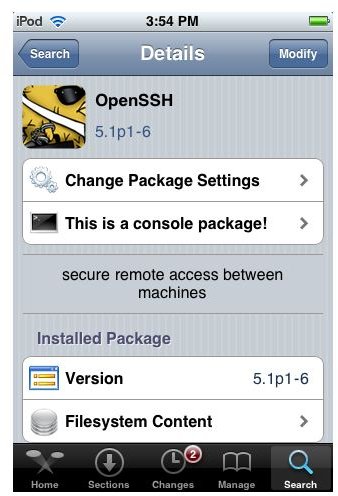 OpenSSH is a background application that allows the users to connect their Apple devices over Wi-Fi to a computer or a laptop. If you use this application you will need a client program like WinSCP on your computer. Then you will be able to log into your iPhone and search the directories. OpenSSH is free and can be downloaded from here.
SBSettings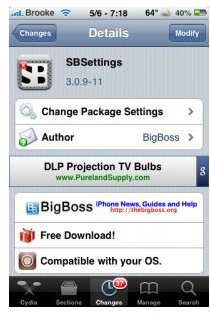 SBSettings brings the concept of toggle and app launch directly to the springboard just by swiping the fingers across the status bar. It is a wonderful app that does many things. It allows you to free up available memory, toggle things like Wi-Fi, Bluetooth and 3G, on and off. SBSettings even allows you to respring as well as reboot your iPhone. A couple of extra things that it does are; disable landscape launch, turn on/off animation, and hide icons or move them into their dock. This free application can be downloaded from here.
Backgrounder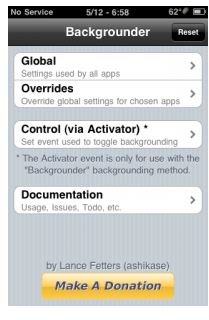 Backgrounder is a Cydia app that turns a regular iPhone into a multitasking device. Upon installation, don't look for an icon because there is none. The app can be activated by opening any Apple application and holding the home button, until a prompt pops up informing you that backgrounder is enabled. It is a free app and can be downloaded from here.
MyWi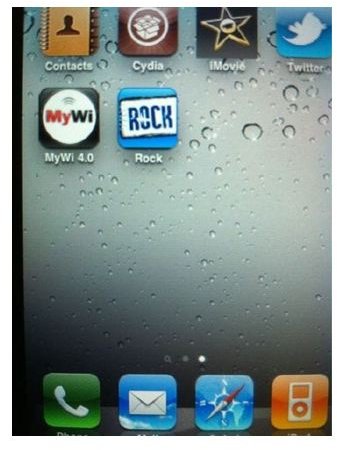 MyWi is a cool Cydia app that lets you turn your iPhone into a Wi-Fi hotspot. Simply, switch on the app and share your iPhone's internet with the computers or laptop's around you. MyWi can be downloaded for $ 19.99.
Infinidock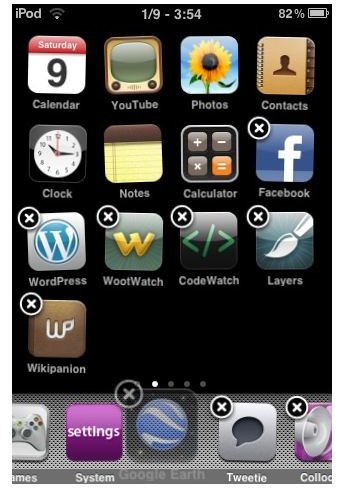 Infinidock lets the user scroll the dock from one side to another. It even allows iPhone users to add as many dock icons as they want. When the user adds more than five icons in the dock, the app automatically grows to accommodate extra dock icons on another page. Infinidock enables smooth horizontal scrolling and offers additional settings like paging and snap, which allows the users to set up the dock as they like. It's available in the Cydia Store at $0.99.
Infiniboard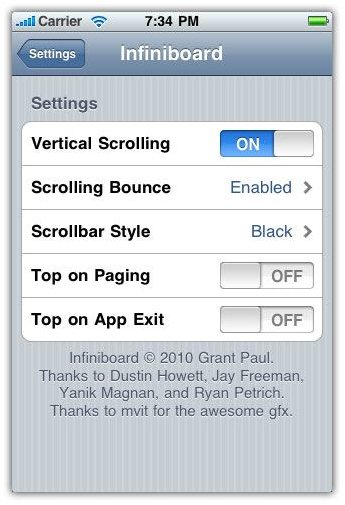 Infiniboard enables the iPhone's springboard to scroll vertically. It implies that the user can scroll each page on the home screen up and down. This cool Cydia app further expands the possibility of setting themes and sorting icons. You can put all your games or apps on a single page with this application. Infiniboard is a customizable application that allows you to customize almost everything, even the color of the scrollbar. You can grab this amazing app in the Cydia Store for just $1.99.
LockInfo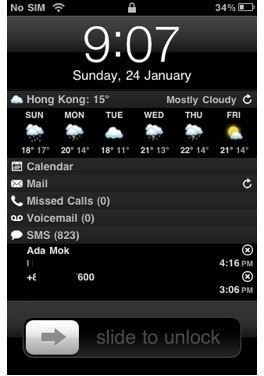 LockInfo customizes your lockscreen to display the useful information that you need, like missed calls, weather forecasts, calendar, emails, to do list etc. This app gives you access to all the important applications right on your lockscreen. LockInfo can be downloaded for $4.99 through Modmyi repo.
iFile and Safari Download Manager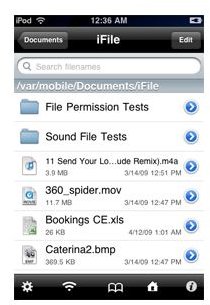 These two applications cannot be separated and they work better together. iFile is a file manager with capability to email, edit, cut, copy, paste, delete, compress, uncompress, rename, view, transfer and install files. Safari Download Manager (SDM) manages the downloads within the iPhone Safari browser. SDM even allows you to download multiple files all together. Now, if you like any theme that is in .rar file, the SDM will download it and the iFile app will unrar it and move it into the right directory of your iPhone. iFile can be downloaded for $4.00 while Safari Download Manager costs $2.00.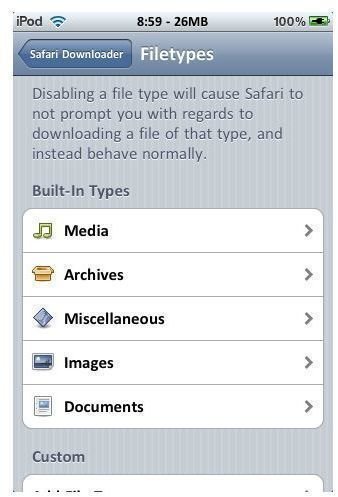 iRealSMS 3.0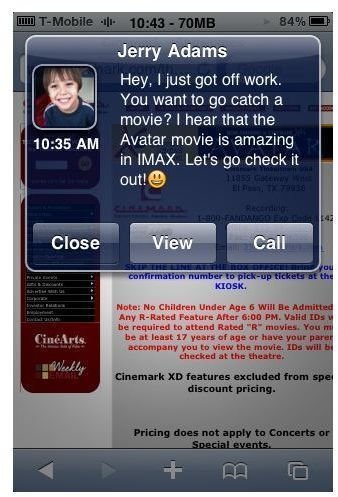 iRealSMS 3.0 is an application that can be used instead of the default messaging app. iRealSMS exceeds the features of the default messaging application. Three tab pop up when you launch this app namely; folders, conversations and settings. You get everything you need to customize the app in one place. The QuickSend option allows you to promptly reply to text messages. Another interesting feature of this application is its blacklist feature. This feature automatically deletes text received from blacklisted numbers. You can grab this cool Cydia app for $12.99.