Best Apps to Promote School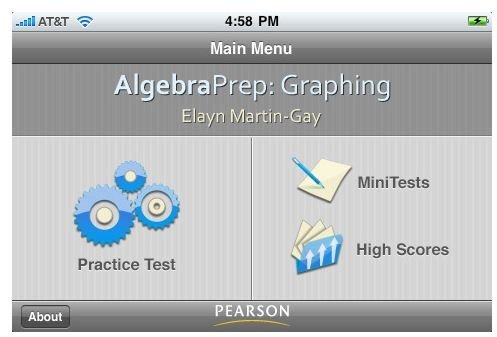 AlgebraPrep: Graphing
Algebra can be a challenge for some and although we may want to make it go away, Algebra is necessary in life. With the app, "AlgebraPrep" you can practice and prepare for algebra tests by taking practice tests created just for you. The app also includes step-by-step video help and records your progress and performance so you can improve in problem areas. Answer videos and feedback are also included to ensure you are on the path to success with Algebra. Click here to download AlgebraPrep in iTunes!
The Chemical Touch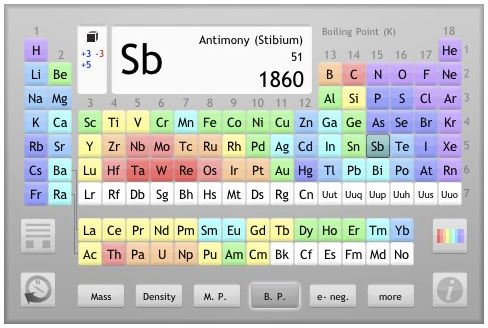 Get through chemistry class in a breeze with this app. "The Chemical Touch" allows you to explore the periodic table of elements with tons of detailed information available right at your fingertips. The app also opens Wikipedia for more detailed information about the elements to assist in learning about science. Click here to download The Chemical Touch in iTunes.
Cram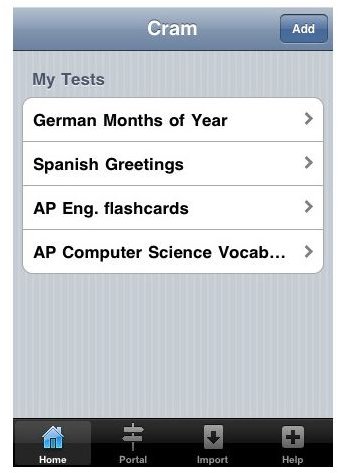 Never get low scores again on quizzes and tests! "Cram" is your personal studying tool that allows you to create flashcards and multiple-choice tests to prepare you for an exam quickly and efficiently. With this app, you can even create tests on your computer and sync them with your iPhone to use. The app also has access to thousands of pre-made tests and includes standardized tests like the SAT and even state driver's license tests. Learning another language? This app includes tests to help with learning a foreign language as well. Cram is definitely one of the best apps to promote school on the iPhone. Click here to download Cram in iTunes!
Dictionary.com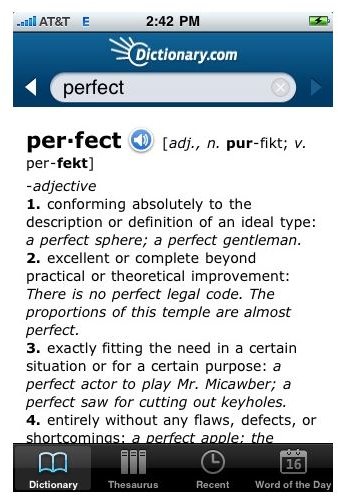 Does your mother say, "Look it up!" when you ask her how to spell or define a word? With this app, you will no longer have to sift through dictionary pages as you will have access to one of the most trusted references with over a million words and definitions all available at your fingertips. No Internet connection is required so you can view definitions any time, any place. You also have access to a thesaurus and the word of the day. Simply shake the phone to see the randomly selected word. Click here to download Dictionary.com in iTunes!
Geomaster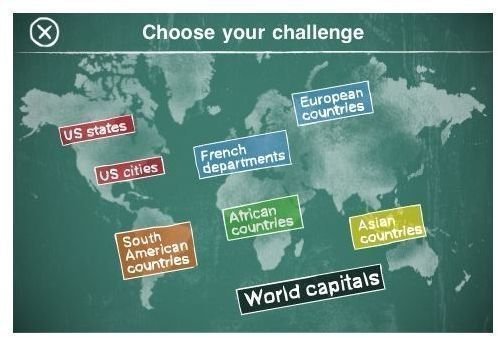 Another good entry in our best apps to promote school round up is this geography aid. The app,"Geomaster" is an app for any age group that allows you to learn about the geography of the world. This app teaches and reinforces facts about the United States of America, world capitals and more! The objective is to learn as much as you can about world geography. You will then have 10 seconds to locate cities on a map to advance to the next level. Click here to download Geomaster in iTunes!
iStudiez Pro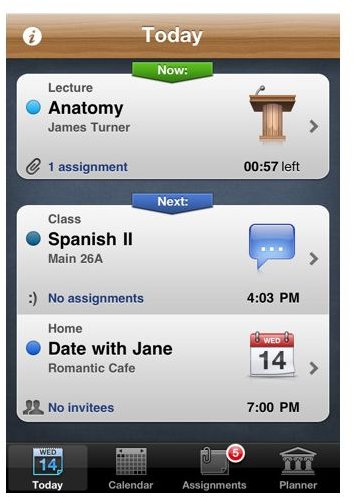 As a student, there is a lot on your plate such as social networking, afterschool sports, amongst other things, so it's great to have an app that helps you to organize your busy schedule. With this app, you can keep track of your school assignments and more! This app is also great for parents, to keep track of their children's courses and for teachers to keep track of their own courses and classes they teach. Click here to download iStudiez Pro in iTunes!
KidCalc 7-in-1 Math Fun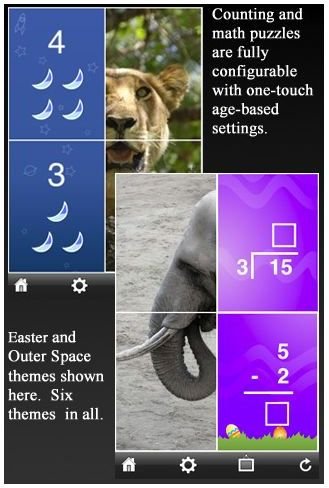 This app teaches counting and number recognition to pre-school, kindergarten and elementary school aged children using animated puzzles and flashcards. KidCalc includes addition, subtraction, multiplication, and division lessons to turn your child into a little math wiz. There are multiple themes to choose from to engage your little one on the path to leaning mathematics. This great app stands out from the crowd of elementary school iPhone apps. Click here to download KidCalc in iTunes!
PI83 Graphing Calculator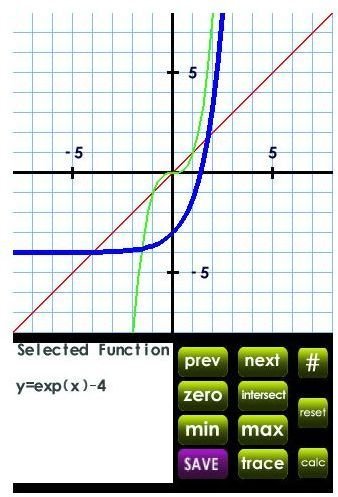 "PI83 Graphing Calculator" is necessary for math class. It allows you to save money instead of purchasing the big and bulky traditional TI83 graphing calculator that can retail for over $100. This app is better than your typical graphing calculator because not only does it operate with the same functions, but it also allows you to timestamp screenshots to use in a classroom setting for test taking so teachers ensure that the app wasn't exited when completing tests. Click here to download PI83 Graphing Calculator in iTunes!
SAT Vocab Challenge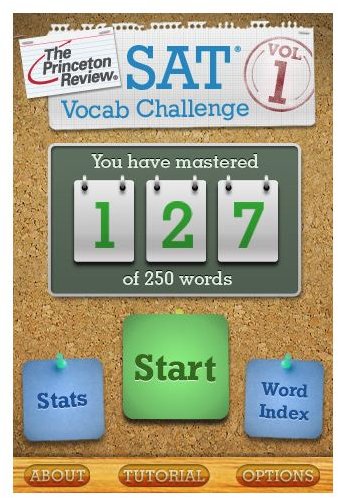 Taking your SATs is so much easier when you're actually prepared. This app helps with learning the 250 most frequently used vocabulary words straight from the Princeton Review. The app also includes the list of the top 100 words that appear most frequently on the SATs. If you have a few minutes to spare, sign into this app to practice your SATs. You'll soon become an SAT vocab pro. Click here to download SAT Vocab Challenge!
Word Magic
"Word Magic" is great to help teach your child to read all while having fun with words. The app is ideal for children between the ages of 3 and 6 as they are taught how to spell and recognize words. After 5 correct answers, different colored stars appear on the screen of the iPhone, rewarding the child for a job well done. Simply shake the phone to display a new problem. This is another great option from the early elementary school iPhone apps out there. Click here to download Word Magic in iTunes!