Can I Return Apps from Apple App Store? Methods to Refund an App Store Purchase

Apple's Policy
Apple, Inc. is surprisingly terse about iTunes Store refunds. If you dig through their iTUNES STORE TERMS AND CONDITIONS, all that is said is this (emphasis added):
"All sales and rentals of products are final."
"Prices for products offered via the Services may change at any time, and the Services do not provide price protection or refunds in the event of a price reduction or promotional offering."
Dig around through Google, and there are anecdotal stories about refunds of purchases for various reasons. The "New York Times" even weighed in on the topic in a 2009 "Gadgetwise" blog entry (emphasis added):
"There are no refunds. Period."
"More accurately, you can get a refund only under one circumstance, and it has nothing to do with whether you like the app or not. According to paragraph 12B of Apple's App Store Terms and Conditions, you're entitled to your money back when, 'On occasion, technical problems may delay or prevent delivery of your product.' Other than that, you're out of luck."
Based on my personal experience, it is possible to receive a refund from Apple, under limited circumstances. I have received refunds, and I have been an advocate on behalf of customers who successfully attained an app store refund.
The number one factor likely to determine your eligibility for an app store refund is how often you ask for one. If you purchase dozens and hundreds of apps, and you've never requested a refund, chances are you'll receive one when requested. Each subsequent refund will be more difficult. A few other factors will also weigh in your favor: (1) a good reason, (2) persistence, (3) politeness, (4) company loyalty.
Report a Problem in iTunes
Your best chance of success is to request a refund for an app within Apple's iTunes itself. Apple details almost the entire process in their knowledge-base article HT1933.
https://support.apple.com/kb/ht1933
Open iTunes on your computer, and navigate to the "Store" menu and choose "View My Account". That will take you to your account page in iTunes. Look for the "Purchase History" button, and click it.
Look for a little gray arrow like the one pictured to the left, and click on it to access an invoice.
If you're dealing with a purchase that was not not your most recent, you will need to know the date of the purchase, or start digging through your invoices one by one. Purchases are aggregated, grouping multiple app downloads more or less by day.

Some app junkies could easily have hundreds of these, since updates are alongside new purchases.
Lastly, you will need to document the nature of the problem. Choose the best menu choice from the drop-down list (pictured on the right), and document the reason for the problem. All of the standard rules apply. Be polite, succinct, and have a good reason.
Apple says the, "iTunes Store's Customer Support team will contact you as soon as possible, typically within 24 hours," but give them a few days. The response should come to the email attached to your iTunes Store account.
Call AppleCare
It is possible to receive an app refund over the telephone. The customer service agents will try to steer you through the iTunes process documented here, but with the proper combination of factors you can receive a refund over the telephone. Don't behave like the redneck who launched a verbally abusive tirade towards me over a 99-cent deer hunting app. A good customer service agent will act as an advocate on your behalf within the organization, so don't abuse them. Their jobs are difficult enough, and it's far easier to tell you "no" or steer you towards an online solution than it is to champion a refund on your behalf.
Within AppleCare, agents in certain queues are provided access to an iTunes Store support phone extension. This is almost always an internal consultation, designed to address billing related issues or difficulties with iTunes store logins. Certain AppleCare agents routinely engage in these consults, due to the nature of customer calls they receive. As with all such matters, graciously polite behavior goes a long way, and an AppleCare contract or some other demonstration of customer loyalty can only help in these situations.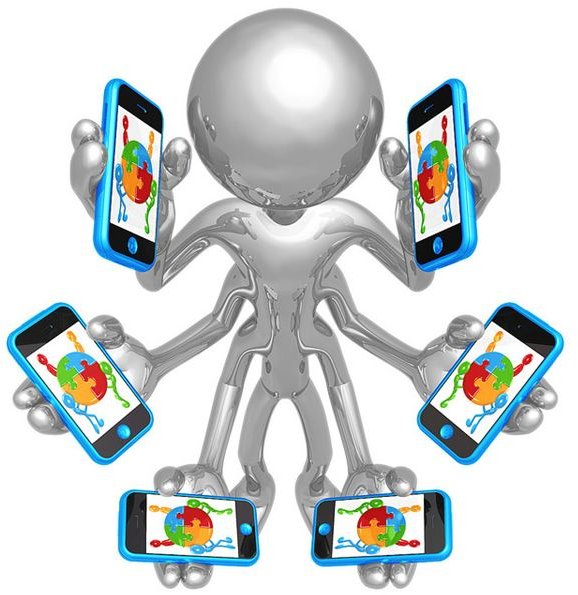 Call in through the iPhone or iPod queue, depending upon whether you have an iPhone or iPod Touch. You may not encounter a receptive AppleCare representative at first, because some are plain lazy and others just don't know about the method described here. There is a lot of churn and burnout of the phone agents in AppleCare, and many working the trenches in these products are contractors not Apple employees, so the likelihood of encountering a new agent is rather high.
If your argument for return is compelling, and you have a good history with the company, persistence will pay off. Some phone representatives may not know this option is available to them. You have three choices if you have no success at this stage: go online, ask to speak to a supervisor, or call back. The supervisor in this case would be a Tier 2 AppleCare representative, who will certainly know how to advocate on your behalf with the iTunes Store, if it is warranted. Note that any request for a supervisor is automatic justification for an escalation within AppleCare's first line of phone support.
There is a system in place, and if you don't abuse it, an errant app purchase can be refunded. It helps to be a loyal Apple customer, with existing AppleCare contracts serving as an indicator of your loyalty. Your mileage may vary. It's unlikely you'll speak to the actual person issuing the refund, but you should be told explicitly when one has been granted. Check with your credit card or gift card balance to confirm it, but if you're told a refund has been issued, it almost definitely has been. The penalty for misrepresenting something like that over the phone to a customer is too severe, given all the other outs available to a phone agent.