The Facebook 3.2 iPhone App: Adding Facebook Places, Bug Fixes and New Features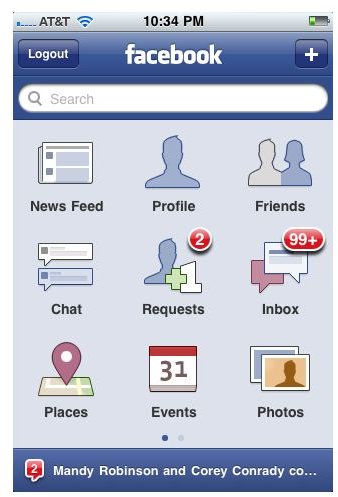 Enhancing A Social Media Giant
Facebook is one of the iPhone's most popular and downloaded applications, and the recent Facebook 3.2 iPhone update will only enhance your affection for this social media powerhouse. This updated version of Facebook is compatible with the iPhone, iPad and iPod Touch. It has integrated several improvements, bug fixes and new features. The update focuses on the incorporation of Facebook Places into the app, but a few smaller changes are incorporated within the update, as well.
Where You Are With Facebook Places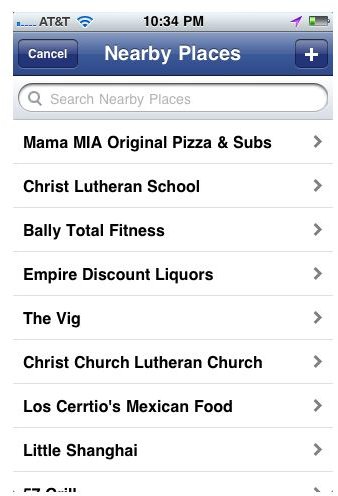 The key change with the Facebook for iPhone 3.2 Facebook update is the creation of a new geolocation tool named Places. Facebook Places provides the opportunity for US users to share where they and their friends are. You can check in via Facebook Places personally, tag friends or even be tagged by friends. Facebook Page owners can claim and promote their Places, as well. Ultimately, Facebook plans to work with a number of third-party applications to enhance the Facebook Places feature. Facebook has ensured that privacy settings are available for Facebook Places. Users can restrict their Places information to selected friends, and tagged friends need to check in before Facebook displays their tagged location. Facebook Places can also be turned off altogether.
Fixing Bugs and Adding Utility
The updated Facebook 3.2 iPhone App also allows users to upload videos or photos in the background when utilizing version iOS 4.0. This is a notable feature as uploading can be somewhat time-consuming. Now, users can continue browsing other areas while Facebook completes the uploading. Facebook also tackled several problematic bugs in this update. News Feed reliability bugs are fixed, and so are some display bugs in Notes. The app also fixes a delay that users sometimes encountered when commenting on status update posts.
Handy User Additions
The new Facebook for iPhone 3.2 update adds the ability to view all recipients of inbox messages clearly. Previous versions of the Facebook app showed only the user as a recipient and left off any others. Users receive enhanced abilities to tailor their privacy settings for individual status updates. Refreshing the Facebook page is simplified in the update. Users can refresh the app on their iPhone, iPad or iPod touch simply by "pulling" at the top of the screen, much like the Twitter app does. This is a small yet handy improvement.
Expanding the User's Abilities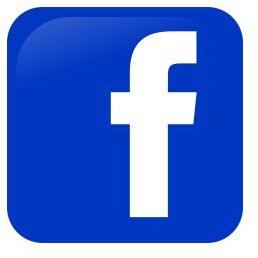 The latest Facebook app from iTunes adds features that expand on the user's ability to share information with friends quickly and efficiently. The most notable addition in the Facebook App 3.2 updates is Facebook Places, allowing you to see where friends are or share your location with others. The ability to upload video and photos in the background is a significant plus for many users, as are the incorporated bug fixes. The Facebook 3.2 iPhone App download is available from the Apple iTunes App Store for free and is available for iPad, iPod Touch and iPhone. The application update works with operating systems iOS 3.0 and above.