The Top Three Streaming Video Apps for the iPhone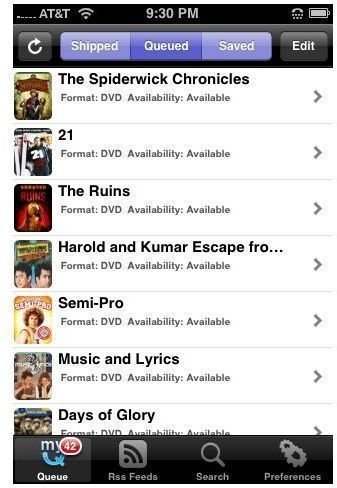 iPhone - Video Ready
It has taken a while, but the iPhone has now become a device where streaming video is more than just a vague possibility. Some of the newer iPhone video apps have fully realized what the possibilities are and have turned the iPhone into a video ready device, and not just for content that is synced directly as movie files. Here are a few of the best iPhone video apps that are out there, bringing complete video content from the internet to your touch screen.
Netflix
Netflix has changed the way that movies are distributed and how we view them, which is what allowed it to quickly dominate the home video industry. Their Instant Watch feature through the web service allows for a massive library of films to be viewed through a high speed streaming video service. It goes without saying that if brought to the iPhone this would be one of the most successful applications, and with the Netflix iPhone app they did this perfectly. The Netflix iPhone app allows you to log into your account and essentially browse and select movies from their Instant Watch selection. You can then go into a video viewing mode that allows the Netflix iPhone app to stream the movie to your iPhone. You can also manage your Instant Watch queue, but here it may be easier to just browse through and select one unless you already have a number of them picked out and ready to watch. The Netflix iPhone app does not just stand out as one of the best iPhone video apps, but one of the best iPhone applications available. It is a free iPhone application, but does require that you have a working Netflix account so the service does end up having a fee associated.
Netflix iPhone App at the iTunes App Store
Hulu Plus
Hulu Plus was the first iPhone video app to really bring streaming video content to the iPhone in a real way before Netflix. With Hulu Plus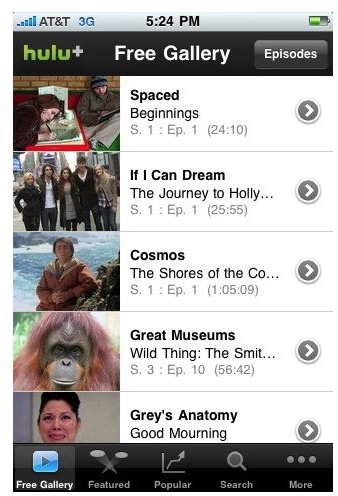 you will actually get the basic system from the Hulu website to the iPhone, except that it is modified so that the device specifics of the iPhone are kept in mind. Here you are going to get fairly decent access to Hulu content on your iPhone, and the Hulu library is only growing so this can be an ever expanding line of full television shows, movies, and small snippets of different programming types. You are not going to get as many full length films with Hulu Plus on the iPhone as you will with the Netflix iPhone app, but it is more television focused and definitely one of the best iPhone video apps. The real issue with Hulu Plus is that you are going to need to sign up for the Hulu Plus account, which unlike just regular Hulu, costs $9.99 a month. If you find that using Hulu Plus on your iPhone is a major selling point then the fee should not be too much of a detractor.
Hulu Plus at the iTunes App Store
YouTube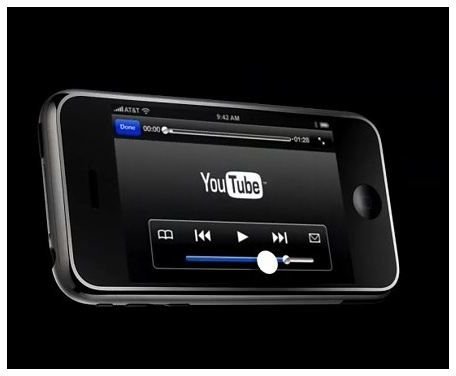 There are a number of different "TV" or iPhone video apps available at the App Store that offer different video content, but none have the reputation and vast combination of users and content as YouTube. Though YouTube still comes standard on your iPhone do not think that it can easily be replaced as YouTube has maintained itself as part of the most accessible avenues on Web 2.0 and most of the library stays in place through your wireless device. With the new updates you will even be able to upload true HD video right to YouTube from your iPhone.