Free Texting With Your Own Phone Number on iPhone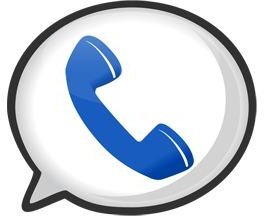 There are many different apps that offer free texting for the iPhone. Typically these apps are ad-supported and allow you to send and
receive text messages to most major US carriers. Some of these apps actually require you to know the other users cellular carrier while others just seem to work.
All free texting apps for the iPhone have one thing in common. None of them allow you to have your phone number for texting. Most of them use a general number with a code to route the messages and others use a type of email address. The result is that some of your friends won't know how to reply or won't be able to reply therefore making them great for sending but not receiving text messages.
There is one true method of free texting on the iPhone that will give you your own phone number. Best of all it can be configured with instant notifications and is completely free. For those who are familiar with Google Voice, this will come as no surprise. If you are new to Google Voice it is worth noting that it is a free service that gives you a phone number. It can be used for free calls in the USA and Canada as well as free text messaging. International rates are also incredibly low compared to cellular companies.
How-To Get Google Voice
Creating a Google Voice account is the first step in free texting for the iPhone. Google Voice is a completely free service but is currently running with a waiting list. Typically it takes about a month from the time you sign up to receive an invitation from Google. Another way is to obtain an invite. Everyone with a Google Voice account has three invites to start with. Ask friends, family and co-workers. If one of them has a Google Voice invite they can get you instant access.
Sign up. Visit the Google Voice website at https://voice.google.com. Click the "Create an account" button. Fill in all the required information and you will be informed that you will be invited (eventually).
Check your email. Check your email on a regular basis. Once the invite arrives, click the link to sign up for the service.
Complete sign up. During the sign up process you will need to select a phone number. Search by zip code to find a number anywhere you would like. Choosing a local number is the best option for your friends and family.
Sign in. Sign in to your new Google Voice account. Use the username and password you created in step one.
How-To Setup Instant Notifications
Now that you have a Google Voice account and phone number, it's time to learn how to use it on the iPhone for free texting. There are several different ways to use Google Voice including the web app. One of the best ways to use Google Voice is to enable Google Mail with Google Sync for instant notifications.
Setup Gmail. Visit https://mail.google.com and sign in with your Google Voice credentials. Follow the prompts to finish setting up Gmail.
Return to Google Voice. Return to Google Voice at https://voice.google.com. Choose "Settings" in the upper right corner and then choose "Voice Settings".
Configure email notification. Choose "Voicemail & Text". Check the box that says "Forward text messages to my email".
Setup Gmail on your iPhone. Configure Gmail on your iPhone as Microsoft Exchange. If you are unsure how to do this, read this article: How To Setup Push Gmail On The iPhone.
How-To Use Free Texting
Now that you have set up instant notifications, it is time to learn how to use free texting. There are two ways to send a text message, one is with an app for the iPhone and the other is via the web interface.
Non-jailbroken Users
Open Google Voice. Navigate to https://voice.google.com in Mobile Safari. A special version of Google Voice will appear, optimized for the iPhone.
Jailbroken Users
Search for GVoice in Cydia. Download and use this handy app for Google Voice text messaging.
Useful Resources: