The Best Gifts to Buy New iPhone Owners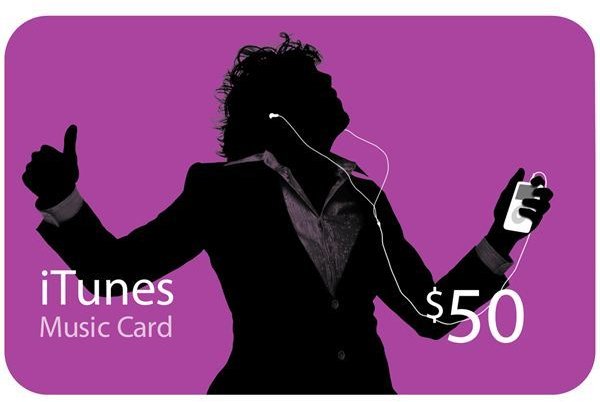 iPhone Apps as Gifts With the iTunes Gift Card
iTunes gift cards are all over the place, from the supermarket to book stores. These are possibly the best item to buy an iPhone user as it allows them to browse around the App Store for expensive iPhone apps that they would not normally buy. You can purchase the iTunes gift card in different dollar increments and you have the ability to use it all over iTunes, not just the App Store. What is nice about the iTunes gift card is that you can actually give a physical gift card and not just a virtual gift certificate, which allows it to be given as a gift more easily. iPhone apps are really what makes the iPhone, so iPhone apps as gifts are often the way to go.
Otter Box
An iPhone case is just about a must for iPhone owners, especially with the price of the overall device. The iPhone itself is a difficult mix of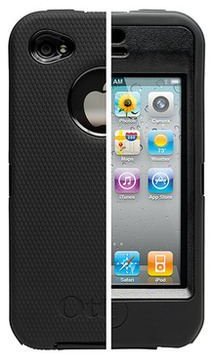 sensitive technological items and only marginally protective casings. The type of iPhone case you may want is going to be different for different users, and now iPhone 4 users have been offered free bumper cases as part of a collective apology for the antenna problems. The Otter Box has maintained itself as the most respected and safest iPhone case, and many retailers will actually throw the iPhone in the Otter Box against a wall to show the effectiveness of it. There are a few different series of Otter Box that have a variable price, but the iPhone 4 Defender Series Otter Box is a great choice for $49.99. This marks the Otter Box as the best of the best. There are also options for the iPhone 3G and iPhone 3Gs.
Otter Box Cases for the iPhone 4
Apple are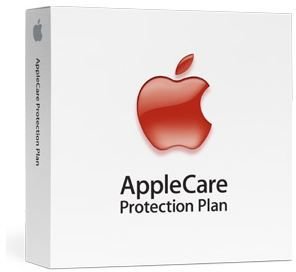 AppleCare is Apple and AT&T's version of an insurance plan, and is essentially the same model that Apple uses for their computers. For a $69.99 fee you can purchase extended protection coverage for your iPhone that will give two years of service and tech support. The AppleCare plan will not allow you a free iPhone if you do damage yours, but what it does is extend the standard coverage that you have had from ninety days to two years. AppleCare will be one of the most long lasting gifts to give an iPhone owner.
AppleCare Protection Plan for the iPhone
Mogo Bluetooth Headset
A Bluetooth headset is one of the most important iPhone peripherals you can give as a gift, at least for certain iPhone owners. There are a lot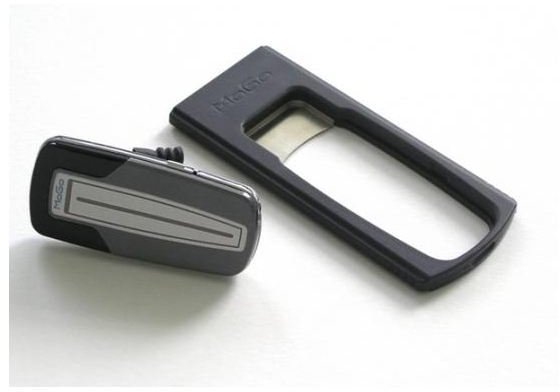 of different iPhone Bluetooth headsets around and often they have bad reception or are difficult to actually wear. The MoGo Talk Bluetooth Headset is one of the better known iPhone Bluetooth headsets, and also one of the most expensive at $129.99. The MoGo Bluetooth Headset is a great iPhone gift, but because of its price it needs to only be for those that actually use iPhone Bluetooth headsets. You may be able to find it cheaper, but the standard price remains set.
External iPhone Battery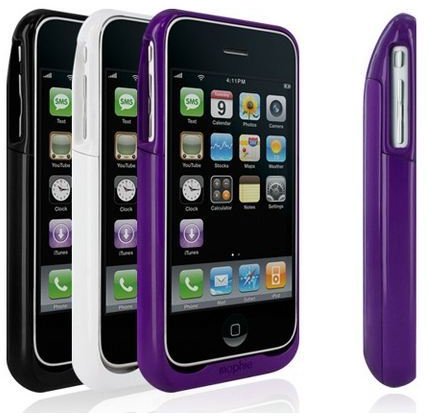 An external iPhone battery is an interesting iPhone gift idea that most iPhone users are not even aware of. There are several of these external iPhone battery packs available and they can extend the overall battery life of your iPhone for long trips and periods away from available charging. The Morphie Juice Pack Air is a great option at $79.99, and it also acts as an extra case to protect your iPhone. This means that you will not be able to easily use an external case.
Morphie Juice Pack Air Website
Power Jolt Car Charger
It has been a standard for cell phone users for years to have a car charger that plugs into your car's cigarette lighter, which today is rarely used

to light smokes. Instead you just plug the back side into the slot and then it receives power from the car itself as it is flying down the highway. The Power Jolt iPhone car charger is a well known and quality tested example and has stood out over other iPhone car chargers, especially for its price of only $19.99.
Gameboy iPhone Case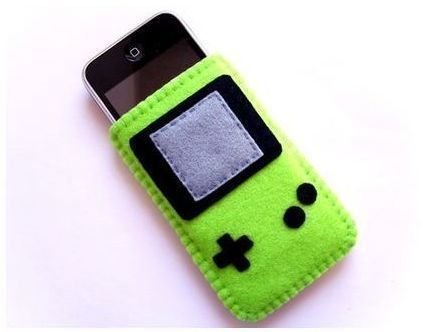 Some iPhone cases are not there for practical reasons like protecting the iPhone and instead just for aesthetic fun. The Gameboy iPhone Case is one of these and will make your iPhone look like an Gameboy, though it actually will provide a moderate amount of protection too. This is not going to allow you to operate your iPhone and is instead a carrying case for when the iPhone is not in use. This is more of a fun iPhone gift item that makes a great stocking stuffer at $25. This is a homemade Etsy item, so you may have to try and bid on this quickly.
iTrip
iTrip is a must have for iPhone users, and because of its pocket size it makes a perfect iPhone gift. What iTrip allows an iPhone, or iPod, user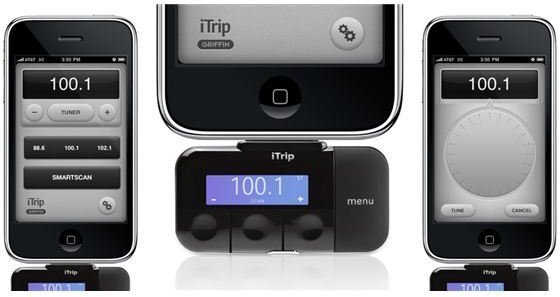 to do is to play their iPhone over the radio of their car using a radio frequency. You plug it into your iPhone and then set a radio frequency on your iTrip. You will set your car's radio to that frequency and you have the ability to play your iPhone's music as if it was plugged directly in. At $49.99 this is a solid and affordable option for bringing your iPhone into your car.
iTrip Controller from the App Store
Kensington iPhone Charger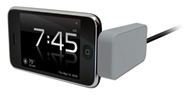 There are a lot of iPhone chargers out there aside from the standard one that plugs into your computer. The Kensington Nightstand Charging Dock for the iPhone is one of the more interesting iPhone gifts because it is a simple iPhone charger that will transform your iPhone into a nightstand clock. When you plug it in it will initiate a clock image on your iPhone and you can then prop it on your nightstand to use as a regular clock. This is nice to use in combination with the iPhone's own alarm clock function.
Kensington Nightstand Charging Dock for the iPhone
Solar Panel Power Station
Different power chords have made it to a lot of lists of top iPhone gifts, but some are utilizing fun technology to both create an interesting
peripheral and one that is cost efficient. The Solar Panel Power Station for $79.99 will use solar power to charge your iPhone's battery, and it is great when trying to power up your iPhone on the go. This "go green" iPhone gift is one of the best portable iPhone chargers and will remain a top seller.