How to Sync and Use a Gmail Account on Your iPhone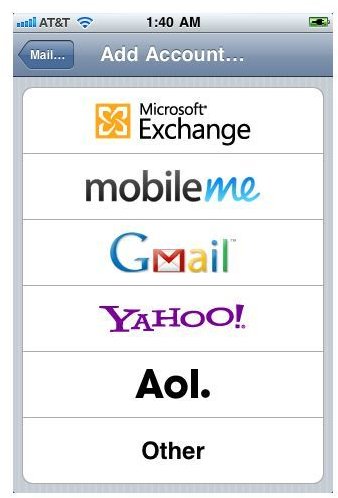 Gmail Superiority
Gmail has quickly become the new standard for personal and professional email accounts because of its ease of use, huge space allowances, and huge list of applications that increase the functionality of your email account. Now that the iPhone has made email usage a standard part of your smartphone functionality the Gmail usability is only likely to increase. Here is a look at how to use your Gmail for the iPhone, how to connect your account to your iPhone, and how to alter the account settings to fit your needs.
Syncing Your Gmail Account
Make sure that you already have an active Gmail account before you begin the process of actually syncing the Gmail account to your iPhone. Start out by selecting the Mail button on your iPhone, and if you have not already synced up another email account to your iPhone you can just select Gmail from the list of email options. If you have already synced an email account to your iPhone then you start by going to Settings and then select Mail, Contact,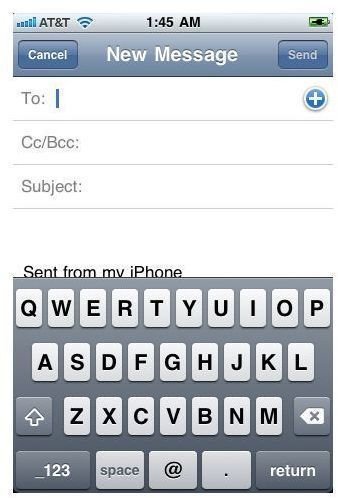 Calendars, which is directly under General and above Phone. Below the Accounts that you have listed go ahead and hit the Add Account option and you will be given the same email options as you would in the previous situation.
Select Gmail from the list and then you will enter in your Name, Address, Password, and Description for your Gmail account, as long as you actually need a Description. As long as this Gmail information is in line with the account you are trying to sync to you will suddenly have access to your Gmail inbox.
Using Your Gmail Account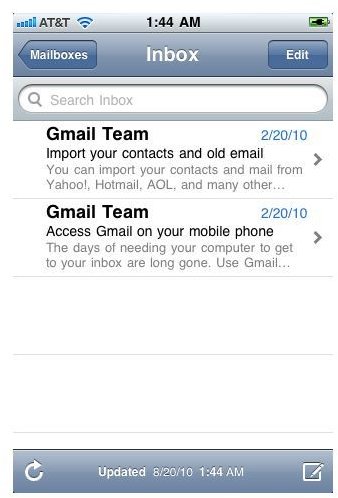 Once your Gmail account is synced up you will have the ability to perform most of the Gmail functions that you want. If you hit the pencil on paper image in the lower left hand corner you can initiate a new email message to be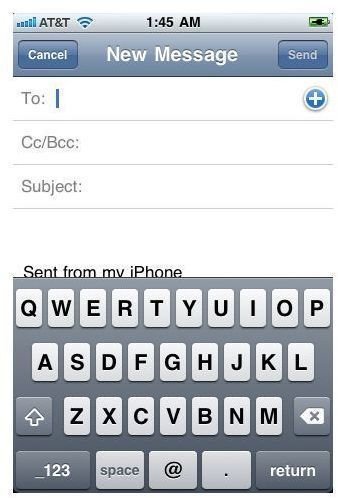 sent out. This is a nice addition to your Gmail account as you can select email addresses from your Contacts List to send email messages to.
If you want to delete emails you can have the option to either delete email messages altogether, or you can move them to a different location.
If you want to actually make changes to how your Gmail account is used on your iPhone then tweak its Settings. Go back to Mail, Contacts, Calendars in your iPhone Settings and then select your specific Gmail account from under Accounts. Here you will be able to view your Account Info and set your Mail, Calendars, or Notes to be synced together. This is how you can bring over your Gmail Calendars and Notes to your iPhone and sync them together. This is going to be one of the most useful ways that Gmail is utilized on your iPhone as the Calendar applications in your Gmail account have become central to a lot of planning, and now they can become central to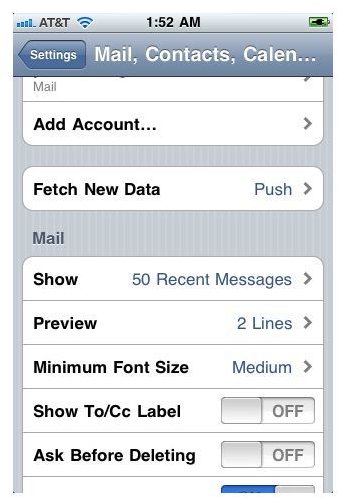 your iPhone's own Calendar functions. You will also have to make sure that Mail is chosen if you want to actually receive your Gmail emails to your iPhone.
Push notifications will allow a text message prompt to come up, letting you know that there is new email or other Gmail activity. This is a nice feature on the iPhone and allows you to integrate your Gmail account into regular communication functions on your iPhone. To set push notifications Notifications in your iPhone Settings right under Wi-Fi. First you need to make sure that Notifications is set to On. Go back into Mail, Contacts, Calendars and make sure that Fetch New Data is set to Push, which should be your default setting.
Export iPhone Contacts to Gmail
One of the great things about syncing your Gmail account to your iPhone is that you can share all of your contacts between the two sources. If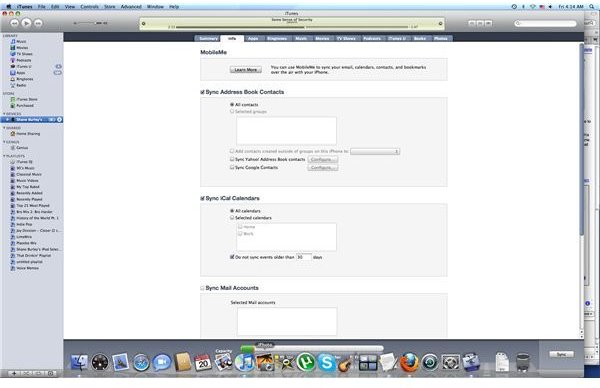 you are looking to export your iPhone contacts to Gmail you can do this easily as part of your iPhone sync process. Start by plugging in your iPhone to your computer, open up iTunes, and select your iPhone from under the Devices heading. Go into the Info tab and look under Sync Address Book Contacts and make sure to check the box next to Sync Google Contacts. After you enter in your Gmail information you will be able to export your iPhone contacts to Gmail.
Problems With Gmail on the iPhone
If you find that you have some problems with your Gmail on the iPhone you should start by taking a look in the Mail, Contacts, Calendars section of your iPhone Settings. You want to make sure that both your specific Gmail account is listed under Accounts first, which is going to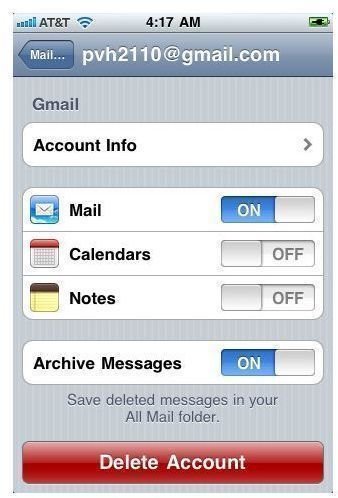 be listed if you are using Gmail for the iPhone. You will want to check to make sure that the Mail button is set to on, which could be the main source of problems with Gmail on the iPhone because it would make the basic email checking functions unavailable through the regular iPhone Mail section.
If you are having problems with Gmail Calendars and Notes on the iPhone you should also make sure to check their own butons under the Mail one, which have to be set to on if you intend on using these features.
The same system is going to be true for Push Notifications, which need to be set in Fetch New Data. The default for the Push Notifications is set to Manually, which is not going to deliver you Push Notifications in the way you may want. If you are having problems with Gmail giving the correct Push Notifications you may want to change it to Hourly. This is going to run up your iPhone data use and may not be the best choice if your aim is reducing iPhone data usage.
Many of the problems with Gmail on the iPhone may not even be issues with the iPhone directly, and instead may be Gmail functions directly. Often people have multiple email addresses forwarding mail directly into a single Gmail account to keep things organized. If you find problems with Gmail on the iPhone finding all of your mail messages then you may want to double check your Gmail account to see if they are there and any email accounts that are feeding that one. You should also try to make sure that Archive Messages is set to on in your Account settings, which it should be as a default. If you are going to change any of those default settings make sure that there is a specific reason otherwise it can initiate some problems with Gmail on your iPhone.