The Best Secret iOS 4 Features for Your iPhone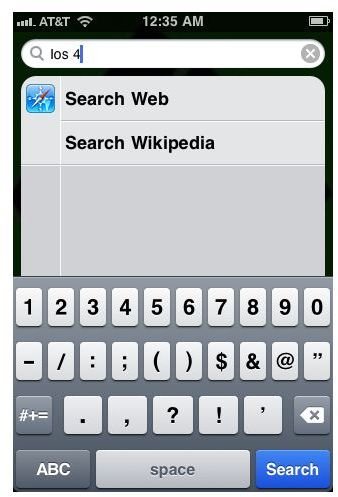 Bringing the Secrets Out of the iOS 4
The iOS 4 iPhone update was a major step forward in terms of the iPhone's operating system, including a number of features that had been requested by consumers since the earliest iPhone release. Many of these iOS 4 features have been a source of major media focus because they represent major additions, such as the inclusion of multitasking and folders. Some of these iOS 4 features are specific to the iPhone 4, while some of them are actually universal and can work on older iPhone versions such as the iPhone 3Gs and iPhone 3G. Though the average iPhone user knows what they are getting in the iOS 4, there are still a few secret iOS 4 features that may fly under the radar. Here are a few secret iOS 4 features that may be fun, and useful, on your iPhone.
Spotlight Extension
One somewhat secret iOS 4 feature involves what you can use the Spotlight search function on your iPhone for. Usually you are only using Spotlight to search for items on your iPhone, such as looking through iPhone apps, email, and contacts. Now you can also search both Wikipedia and the web as a whole with this function, and if your keywords do not fit anything on your iPhone these will become your only options.
Limiting Location Services
The iPhone's GPS location services are used by a whole number of iPhone apps, and traditionally your iPhone only allows you to either allow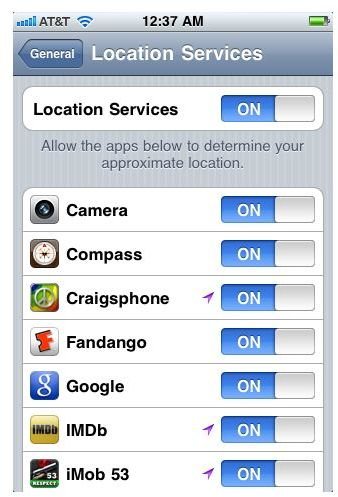 the location services to be used or to block it. Instead, this new iOS 4 secret will allow you to decide which iPhone apps specifically will be allowed to use the location services. This will be a great limitation in light of the iPhone 4's new data plan restrictions.
Data Blocking
With the iPhone 4's new data plan costs in mind you are going to need to try to find every single way possible to stop data use when it is not pertinent. Thankfully, the iOS 4 now allows a feature so that you can start blocking off all of these data features individually. The control over things like 3G and Edge will allow you to shift use more in the direction of Wi-Fi and to only use the regular open data features when necessary. This will also be helpful when traveling abroad.
Alpha Numeric Passcode
Most people who are concerned with iPhone security will apply the iPhone's passcode feature, requiring someone to enter a passcode before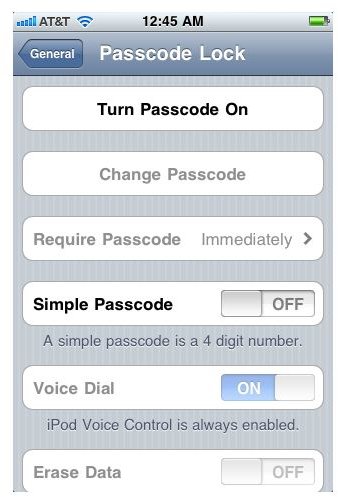 unlocking the iPhone to use it. Traditionally the iPhone passcode was only a four digit numeric code, but this new iOS 4 feature allows you to use a longer alpha numeric passcode. You also can set the iPhone so that if there are ten unsuccessful attempts to open it then it will delete all included information in a self-destruct pattern.