iPhone 3.0 Lotus Notes Guide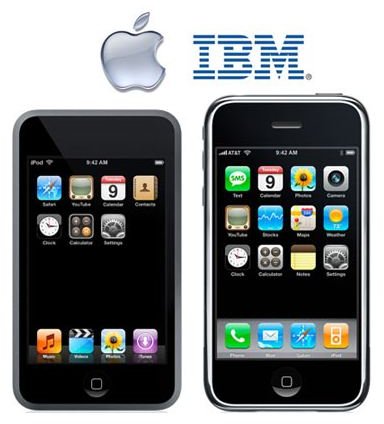 Lotus iNotes
Lotus iNotes is an application created by IBM that is supported by Apple Inc's iPhone. It is a reliable and feature rich version of Lotus Notes that is dedicated to access emails, contacts, and calendars with the help of IBM Lotus Domino server. Lotus Notes software 8.5 and above is specially tailored for iPhone 3.0 users. This software provides secure access to a set of collaboration tools that the iPhone 3.0 Lotus users can take advantage of through iPhone's Safari browser. Lotus iNotes comes in three different modes: full mode, lite mode and ultra-lite mode. The ultra-lite mode is available for iPhone users. To use this versatile mode, iPhone users must subscribe to Lotus Notes.
iNotes Ultra-lite
iNotes ultra-lite is a web application that brings IBM Lotus Domino email, contacts and calendars to your iPhone. You can directly access this information from iPhone's Safari browser, without installing anything on the phone. The collaboration and messaging mode of iNotes ultra-lite heightens the iPhone's capability as an enterprise device. iNotes ultra-lite is a free application for existing Lotus Notes subscribers.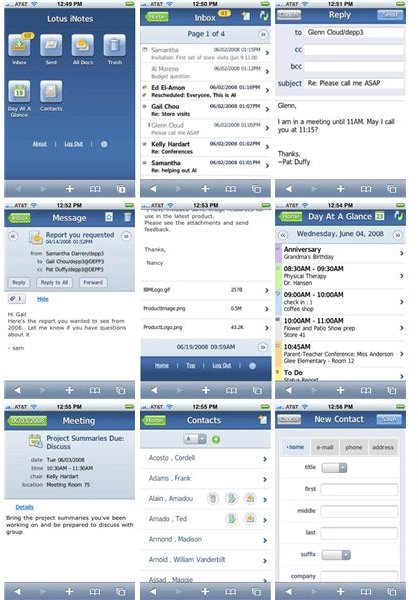 iNotes ultra-lite homepage provides real time access to email, contacts and calendars through a simple user interface. The email compose and read page is also a simple design with a visually appealing user interface. You can also read encrypted emails with ultra-lite. The day-at-a-glance page provides a calendar view for iPhone users. It displays the current day's agenda and icons to navigate to previous and next days. The contact page displays an alphabetic list of the iPhone user's personal contacts with options to jump to a specific letter page in the contact list. If you are looking for better solutions like push based email then IBM Lotus Notes Traveler 8.5.1 is for you.
Lotus Notes Traveler 8.5.1
Lotus Notes Traveler 8.5.1 is push based email software that provides quick access to emails, email attachments, address book, calendar, to-do-list and journals for iPhone Lotus Notes subscribers. It provides two-way, over the air (OTA) synchronization between the Lotus Domino server and the iPhone handset. The new email message arrives on your iPhone without you needing to do anything. An automatic notification or tone is triggered as soon as the email arrives. Lotus Notes Traveler's user interface is simple and easy to use with negligible configuration settings. If you are an existing Lotus Notes or Lotus iNotes user, you are entitled to use Lotus Notes Traveler. All you have to do is install the client software and direct the iPhone to a Lotus Notes Traveler server.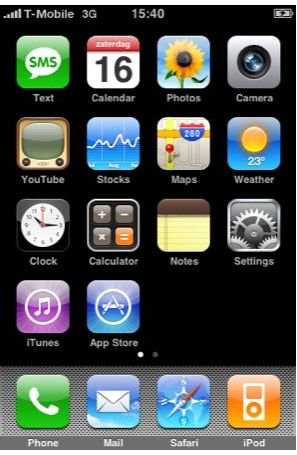 Additional features of Lotus Notes Traveler 8.5.1 are:
Offline support for emails and appointments.
Data filtering and scheduled synchronization to optimize iPhone's usage.
Remotely wipes out data from stolen or lost iPhone devices.
Reads encrypted email messages.
Monitors and enforces passwords to protect confidential information.