iPhone Signal Booster Tips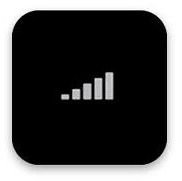 Steve Jobs, admits "We screwed up on iPhone signal bars calculation algorithm"
With launch of iPhone 4, Mr. Steve Jobs, Chairman and CEO, Apple Inc. realized that since the launch of the original iPhone they have been using the wrong algorithm to calculate iPhone signal bars. He also admitted that iPhone signal bars were not accurate and instead of showing 2 real bars, it was showing 4 bars. However, he assured the users that within a week an O.S 4.0.1 update will be launched that will include an iPhone signal fix. But, Mr. Jobs forgot that not everyone will be able to update to the new firmware. He also didn't think about original iPhone 2G users and it seems they have been left out in the dark.
This guide is for all those iPhone users who can't update to the new O.S 4.0.1 firmware and still need to increase iPhone signal strength. Here are some iPhone signal booster tips.
iPhone Signal Booster Tips
**
Restart your iPhone
In most simple cases, restarting your iPhone can correct the low signal problems.
Reset iPhone Network Settings
Resetting network settings can also help an iPhone user increase iPhone signal bars. You can also ask your network service provider to reset the network settings from their end.
Re-Insert your SIM card
Re-Inserting the SIM card and cleaning the SIM card tray can also help you increase iPhone signals. It often happens that a SIM card is not properly placed, as a result of which, some gap remains between the SIM and the circuit that leads to poor phone signals.
Replace SIM Card
Replacing a SIM card or getting it checked with your network service provider can also help you increase iPhone signal bars. If you notice too many scratches on the SIM circuit, you should definitely get it checked with your network provider.
Attach a tape or paper with SIM
This really works. You can insert a piece of paper with your SIM or attach a tape on one side of the SIM and then insert the SIM in your iPhone. This will make sure there is no gap between the SIM and the circuit.
Dock your iPhone
Several users have reported that keeping your iPhone on an iPhone charging dock also helps increase the signal bars. This might work as a power boost does help in increasing iPhone signal bars
Even after trying the above solutions, if you are still not able to increase the iPhone signal bars, then you should restore your iPhone. Synchronize your iPhone with iTunes before restoring.
Update your Firmware
If you have a firmware update available for your iPhone, then you should definitely go for it. Firmware updates includes minor fixes discovered by Apple or its users.
Purchase an iPhone signal booster
The last option is to purchase an iPhone signal booster, if all the above tricks fail.