How to Setup iPhone VPN Server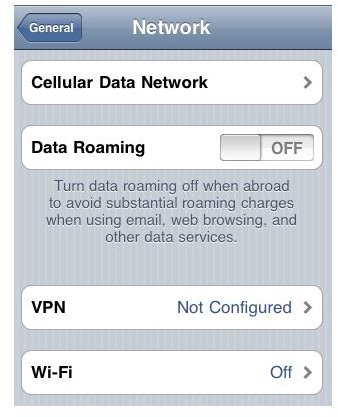 What is VPN?
A Virtual Private Network allows people to share and exchange secure and confidential information over a public network. VPN is mainly used by employees of organizations who want to access private organizational data over a public network maybe for work or any other purpose. VPN works by encapsulating the data in a form that is visible only to the networked devices and making it private to other public networks that may intervene in the process. This also reduces the cost of purchasing leased networks to share private information.
Setting up iPhone VPN server is very easy provided you have all the necessary information required. iPhone supports L2TP (Layer 2 Tunneling Protocol),PPTP (Point to Point Tunneling Protocol) and IPSec (Internet Protocol Security) VPN protocols. For a quick guide to setting up iPhone VPN, continue reading below.
Instructions on Setting up iPhone VPN Server
Step 1: On the iPhone home screen tap the Settings icon. In the Settings window, tap on General and in the General window, tap on Network. In the Network window, you will notice VPN as Not Configured, if you are configuring VPN on iPhone for the first time. Tap on this.
Step 2: In the VPN window, you will have to add a new configuration for iPhone VPN server. Tap on Add VPN Configuration and you will notice an Add Configuration window with three VPN protocols, PPTP, L2TP and IPSec.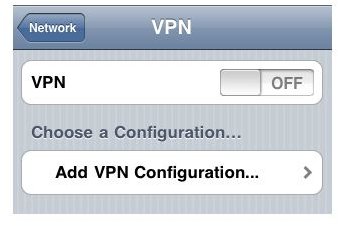 Ask the network administrator for appropriate configuration to setup VPN on your iPhone.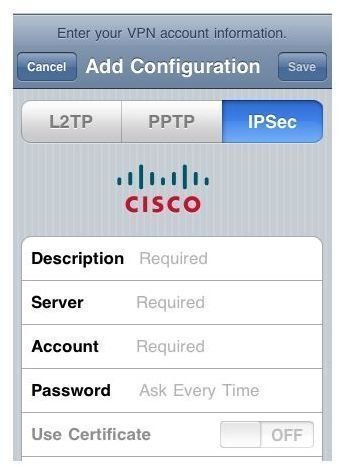 Step 3: Once you have entered the correct configuration, tap on the Save button on the top right corner of the screen. After the configuration is setup, you will notice a VPN ON or OFF button on the Settings window. You can now turn VPN ON or OFF.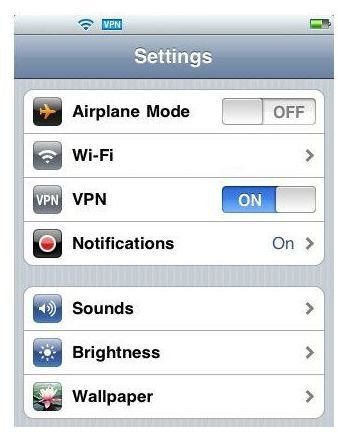 If you have added multiple iPhone VPN server configurations with the Add Configuration option, you need to choose one of the configurations as the default configuration to activate VPN on your iPhone. iPhone users with O.S 3.1 or higher can also use proxy configuration with VPN. To add a proxy configuration, choose Proxy as Manual when adding a new VPN Configuration in the Add Configuration screen.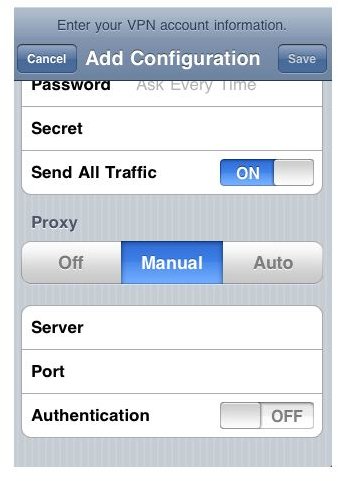 Once your iPhone is connected with VPN, you will notice a VPN icon on the top of the iPhone screen.
Troubleshooting VPN on iPhone
While connecting to an iPhone VPN server, if you receive an alert that says "Shared Secret is missing", then either you have entered a wrong VPN configuration or you may need to contact your IT department or network administrator for the correct shared secret key to access VPN and the correct VPN configuration.
Images Credit
Apple iPhone screenshots by Apple.com