How to Restore your iPhone with iPhone Recovery Mode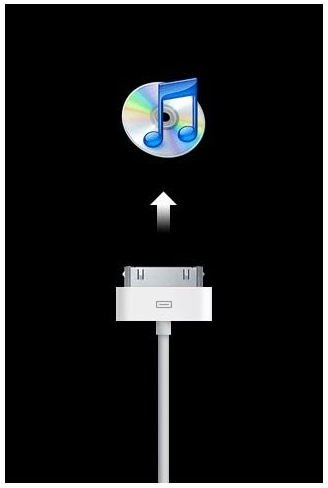 What is Recovery Mode?
iPhone recovery mode also termed DFU (Device Firmware Update) mode is used to perform firmware updates to an iPhone. Earlier, only Apple used the iPhone recovery mode via iTunes to update iPhone firmware, but nowadays many iPhone software developers are using the recovery mode, alias DFU mode, to perform firmware updates on their own. This recovery mode puts an iPhone into boot mode and doesn't allow the operating system to load. The one and only purpose to use iPhone DFU mode is to perform low level programming tasks as performed with other mobile phones during flash mode.
iPhone recovery mode is similar to the flash mode found on several other mobile phones used by mobile phone manufacturers to restore a phone to its factory default settings, perform firmware updates or used by developers to tweak mobile phone settings.
How does recovery mode help?
The iPhone operating system is similar to the operating system that we see and use on our desktop or laptop computers. The only difference being that an iPhone O.S is designed for mobile specific operations only.
As with a corrupt Windows installation, you might face a corrupt iPhone update operation causing your iPhone to stick to a particular screen and in some cases, you may not be able to boot your iPhone.
In such cases, you need to use the iPhone recovery mode to reinstall the O.S on your iPhone.
How to use iPhone recovery mode?
To put your iPhone into recovery mode, you need to perform the following steps. You can also read this tutorial, "Guide to DFU Mode for the iPhone "
Step 1: As a first step, you need to power off your iPhone. Press the power button for a few seconds until you see the red slider say "Power Off". Moving the red slider to the right should power off your iPhone.
If your iPhone is already powered off, then you need not perform the above step.
Step 2: Connect the USB charging cable with your iPhone and your PC. Now, press the Home button for a few seconds, until you see a USB charging cable image on you iPhone. A message alert will also appear "Please connect to iTunes."
Step 3: Now, launch iTunes on your PC. As soon as iTunes detects your iPhone, it will alert with you a message that reads, "iPhone detected in recovery mode." Press OK button on the alert message and you will be taken to the iPhone pane, where you restore your iPhone firmware.
Note: If you have a Jailbroken iPhone, you will not be able to restore your firmware with iTunes while your iPhone is in recovery mode.
Sometimes, you may receive a 1601 or a similar error code trying to restore your iPhone in recovery mode via iTunes. For detailed descriptions on different error codes, click here.
If you are unable to restore your iPhone, you will have to look for other options. Feel free to ask me, for any queries you have.
Images Credit
ITunes screenshots by Apple.com