Best Netflix Apps for iPhone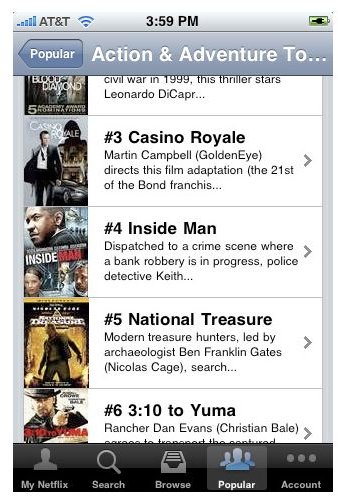 When Netflix first entered the list of options that everyday folks had available for daily entertainment there were many questions. Why would someone want to wait for a disc to come in the mail when they could just head to Blockbuster and get a movie in less than five minutes? Still, many people hopped on board. Then, Netflix pulled out all the stops and introduced a mass-market streaming entertainment solution. Now you can stream movies and entire seasons of TV shows to a huge number of devices including the Xbox 360 and the iPad.
Soon you'll be able to stream that same content right to your iPhone, but not yet. No, until that lovely day is upon us the only kind of Netflix content you'll be able to access on your iPhone or iPod Touch is a number of different Netflix queue managers. This is no small potatoes though, as it's much more convenient to boot up a simple app on your mobile device rather than jump on a computer and head to the Netflix official site.
Because of the huge success of Netflix, plenty of people have jumped on the bandwagon and are trying to get themselves a piece of the action. Netflix has made its queue API public and available to independent developers, and because of this there are many options and many version of the "best" way to manage your dvd-by-mail and instant streaming queues.
The Best Netflix Queue Apps
Phone Flicks 2.0 (Free) - Phone Flicks is by far the best free option for Neflix queue managing. You can add new content, remove and reorder. Phone Flicks also keeps track of your rental history and presents a list each time you boot it up, letting you know what content you recently checked out. The only real drawback is that because it is free it is also ad-supported. The ads aren't intrusive though, and don't really pose any kind of problem when browsing.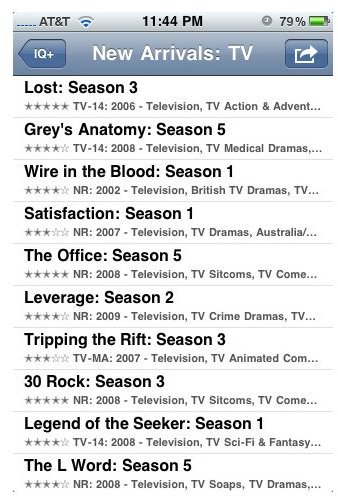 Instant Queue Add for Netflix ($.99) - For a buck, the Instant Queue Add for Netflix for iPhone app (wow, what a name) allows you to browse box art and info for each selection and then add new content to your instant Neflix queue. It's a little more clean-cut than the free Phone Flicks app, but it also doesn't do DVD queue management, so if all you're mainly using is the Neflix instant streaming you may want to check this one out.
iRentMovie ($2.99) - Clocking in at a full three dollars, iRentMovie is as close a mobile IMDB/Netflix marriage as you can get. You can add and remove content on all of your Netflix queues, check out info for each one, rate them, and even check out any trailers that are publicly available on YouTube.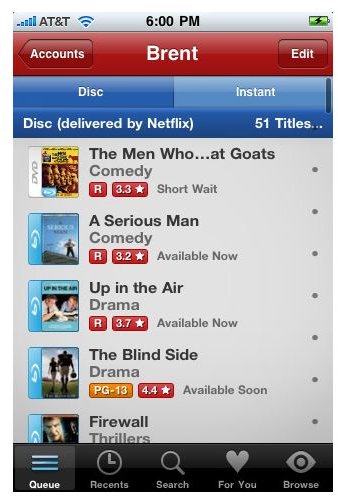 iPhlix ($2.99) - With a similar level of content to the iRentMovie app, iPhlix has the advantage of being designed specifically for the iPhone 4 and the retina display. If you have a standard iPhone you would probably want to go with the iRentMovie but if you are rocking the brand new device you'll want to grab the iPhlix as it looks rather nice on the new higher-res screen.